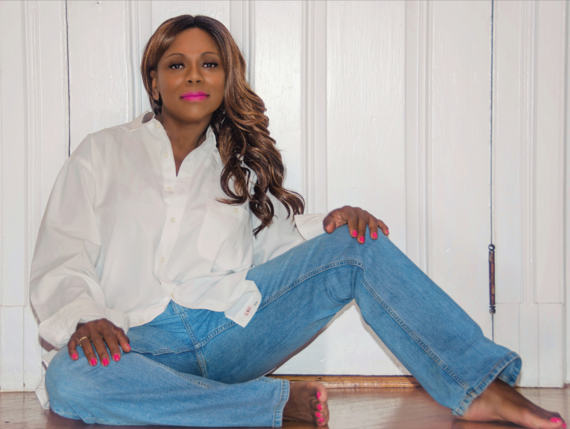 I disapprove of moms who judge other moms simply because their lifestyle choices differ.
To have a natural childbirth or not. To breastfeed or not. To work outside of the home or not. To hire a nanny or not. To have a standing date night with your mate or not.
The recent barrage of mom-shaming incidents has been so despicable, that they've taken on an entire hashtag of their own. And the division between some moms unfortunately continues.
It's pretty sad, to say the least, and this type of thing detracts from women's empowerment efforts.
So needless to say when I learned of the new Fergie video for her song, M.I.L.F.$, I immediately knew it would be another discussion piece with the potential to form yet another wedge between moms. In the music video, Chrissy Teigen, Kim Kardashian, Ciara, and a host of other svelte, celebrity moms come together with the intent of redefining the infamous acronym to mean, "Mom I'd Like to Follow."
Talk show host and mom, Wendy Williams, was quick to share her thoughts, "We've become so numb to sexuality and what is provocative these days, but I have no problems with this," she says in a video from the July 5, 2016, episode of her show. "When you push the babies out a lot of people push their beauty out as well. Some women get more beautiful, and other women just settle into the life of being a mom. It doesn't mean you're not beautiful."
I decided to poll some of the "not so famous" moms in my Facebook community, to see what they thought about the video and its message. With the exception of one mom who wasn't quite clear on the message, the comments included words of support. Overall, most of the moms thought it was nice to see that moms can still be viewed as being sexy.
My advice to any mom is this:
• Get clear on what it is that you want your mom role to be.
• Explore what excites you as a mom, so that you are an authentic reflection of your desires and not merely a replica of what you think society expects of you, or what you see in the media.
• Be unafraid to get your version of sexy back and be a great mom. There is no law that states the two can't go hand in hand.

Whether you rock a mean apron, a sexy pair of red bottoms or both, be the version of a mom that works best for you, while accepting that your definition of what a good mom is may differ from someone else's.
My greatest passion in life is to be the best mom possible. Beyond that, my passion is being an entrepreneur who empowers others mothers to gain clarity in their lives, enabling them to live it to the fullest.
While the desire to be a stay-at-home mom (SAHM) did exist for me immediately following the birth of each of my children, I honestly knew that I would have gone stir crazy after about three months of not being entrenched in my career.
I applaud moms who choose the path that best suits them, whether that be a SAHM, pursuing a career, working for someone else, or being their own boss. Motherhood, in and of itself, in my opinion, is the toughest job in the world. Whatever you do in addition to that is the cherry on top.
It all comes down to personal preference. Don't let anyone make you feel otherwise.
I agree that mother knows best, but it would be wonderful if we could stop focusing on whose way is best and just do what's best for you.
Jacqueline Miller is a mom, life coach and strategist who helps women reconnect with their dreams, guilt-free, while still being great moms. She's the author of the bestselling eBook, It's Not Me, It's My Inner Me: 10 Steps to Getting Unstuck and Empowered, and the soon to be released eBook, Get Your Life Back! Your Guide to Guilt-Free Happiness Outside of Motherhood. If you're a mom who is guilty of placing yourself last on your list, check out my freebie: Welcome to Your Journey Back To You: 25 Days of Self-Love. Every day for 25 Days, one self-care tip, quote and affirmation will each be delivered to your inbox, to help give your day an amazing jump-start.

Follow Jacqueline Miller on Twitter: www.twitter.com/mogulmomdujour
REAL LIFE. REAL NEWS. REAL VOICES.
Help us tell more of the stories that matter from voices that too often remain unheard.