I was in Austin, Texas, recently for the SXSW music festival. My fifth straight year at an event which many in the music industry see as the ultimate setter of trends. A friend best described it with a phrase that to some degree reflects the mood that strikes American and world music industry executives at such events. Everything about SXSW is the great B. A few years ago, it was "what a great new Band!" Now it's "what a great BBQ!"
This is, in general terms, true. Executives from the world's biggest record companies can kick back a bit and enjoy the BBQ. This may be, because the music industry has slowly learned how to projects its revenues with greater accuracy while at the same time lowering its expenses and making smaller investments.
And what is this magic recipe? It's the catalog. Or, as I somewhat inelegantly say in private conversation, dead music. For those unfamiliar with the music industry, the catalog includes all earlier releases, songs and entire albums released two or three years ago or even a few decades ago. Of course, it is somewhat blasphemous to call rock and pop classics by the Rolling Stones or Michael Jackson "dead music". But the truth is that this is music written decades earlier, even though it remains popular thanks to updated packaging and a slight polishing of the sound with modern production equipment.
Here are some impressive figures. The Beatles recordings had profits of $71 million in 2013. Michael Jackson's "business" made $150 million in 2014! Even someone outside the music business can understand that on these represent a small industry on their own.
One of the most interesting meetings I had at this year's SXSW was with Ashley Austin and Scott Austin, respectively CEO and GM of Artist Legacy Group, a full service boutique firm that specializes in Estate and Brand Management for legendary musicians, iconic brands, and pop culture heroes. Artist Legacy Group represents and manages the music estate of Keith Moon, legendary drummer of The Who. The company's philosophy is a shining example of responsible estate management. To quote Ashley Austin, "the company places heavy emphasis on proactivity when it comes to protecting and promoting the legacies of it's clients, and is dedicated to introducing these icons to younger generations of fans in new and relevant ways."
Could the losses from record companies' A&R departments have been offset by the massive profits from the catalog of such artists?
Imagine that the $150 million in profits from the music estate of Michael Jackson managed by a single organization that would invest a specified share of these profits in developing the careers of new artists.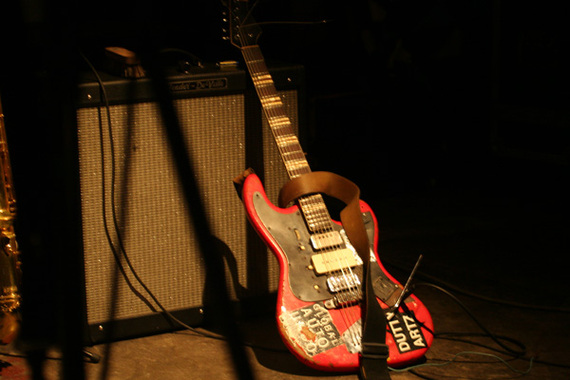 Imagine a Kurt Cobain foundation investing 10 percent of its profits in new bands from the Seattle area. Would this help spur new music?
"Having worked in A&R for three major labels, I think the fundamental business structure does precisely this since it's the catalogs that fund new artist development," says ALG's GM Scott Austin. "Bringing an act to market requires a dedicated team and a substantial financial commitment, and it's in the best interest of the label to reinvest profits from its catalog to enable this process and create future legacy artists."
I agree with Scott. But I still have a question as to how many record companies are governed by this philosophy.
We live in an era when the music industry changes track almost every six months. The reason is the grown of digital marketing and social media. Many in the industry believe that this is what new artists should target.
"In the digital age, emerging artists have more opportunity than their predecessors to record and promote their music with or without industry support," says ALG's CEO Ashley Austin. "Having direct contact with their fans via social media also gives emerging artists a huge advantage, allowing them to control when and how they share certain information and market themselves. With this in mind, I think the fundamentals of the music business still stand: write great songs and play out as much as you can. If you release quality content and are great live, people will respond."
There are dozens of views about this and even more approaches one can take to the issues that plague the music industry today. The fact that many record companies have closed or downsized their A & R departments is indisputable. How this will impact the future of music is hard to say. Or a bit frightening to contemplate.
Until then, the good BBQ at Austin will remain the attraction for thousands of music industry executives at SXSW.
REAL LIFE. REAL NEWS. REAL VOICES.
Help us tell more of the stories that matter from voices that too often remain unheard.