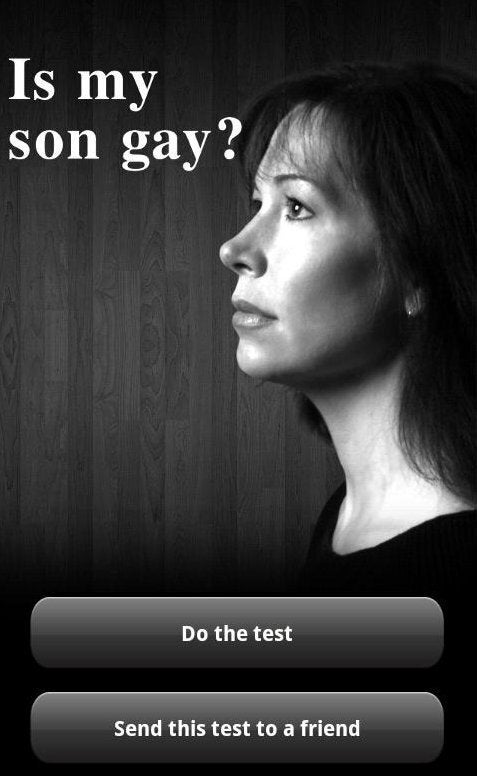 Does your son like football? Does he listen to music divas? Does he have a pierced nose? Your answers to questions like these -- and about $2.69 -- will tell you whether or not your son is gay.
"When we look at the clichés and the prejudices involved, it could knock you on your back," he said, according to a HuffPost translation. "What's tragic is that they find themselves in exactly the field of homophobia by referring to the appearance ... Gender questions are much more complex."
But Christophe De Baran, the creator of the app, said in an email to Rue89 that the purpose of the application is to help mothers accept their sons' sexual orientation and that it shouldn't be taken too seriously.
"This application was designed with a light-hearted approach," De Baran wrote to Rue89, according to a HuffPost translation. "It's not based on any scientific approach. It follows the principle that certain kinds of behavior, certain social and domestic contexts might sometimes be determinant or or might reveal a hidden homosexuality, or might not."
So far, the app doesn't seem to be very popular. The French version has only five reviews and the English version has yet to receive any feedback on the Marketplace.
This isn't the first controversial mobile application to make claims about the gay community. In March, Apple removed an app from iTunes that the makers said used biblical teaching to help gay individuals become heterosexual.