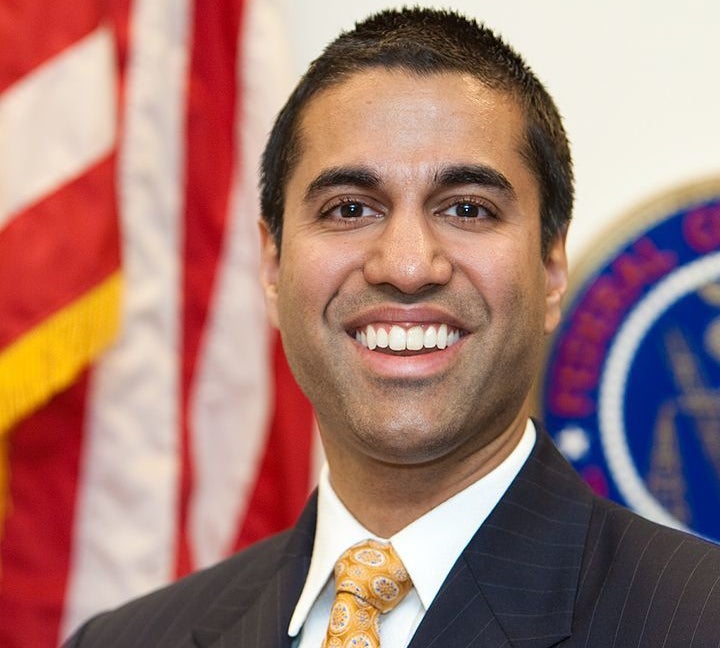 In the few weeks since Donald Trump was inaugurated as the 45th President of the United States, the new administration has been scrambling—and stumbling—to undo many of the policies established under former President Obama's administration. Amid many highly publicized controversial executive orders and planned rollbacks, one right many Americans take for granted may now be quietly at risk: namely, a fair and open Internet.
The doctrine of "net neutrality," established by a set of FCC rules called the Open Internet Order of 2015, classifies the Internet as a Title II utility. This means users must all be treated the same, and providers may not discriminate by blocking access or slowing data speeds to certain users. This policy may soon be on the chopping block, thanks to Mr. Trump's appointment of Ajit Pai to the position of FCC chairman. Pai, a Republican, has been on record as an opponent of net neutrality, sparking concerns from players in the tech space as well as members of Congress.
This dynamic opens up a whole Pandora's box of possible alliances and competing agreements, none of which seems to offer better options for the end users—namely, American consumers.
As the Times reports, upon his instatement as FCC chair, Pai immediately took several steps to unwind certain last-minute policies of his predecessor, Tom Wheeler. Among other things, Pai scrapped a plan in motion to implement a subsidized plan that would have provided Internet access to low-income families. This move has led to widespread speculation that more pronounced attacks on net neutrality will soon be underway.
What happens if net neutrality goes away?
Without net neutrality rules in place, Internet Service Providers are effectively free to discriminate in favor of their preferred content providers and/or their customers, slowing data speeds for some while speeding them up for others. For example, if one ISP has a special agreement with Hulu, it might provide its customers unfettered access to Hulu while slowing down speeds for competitors like Netflix or Amazon. The competitors might pay premium prices to regain those streaming speeds (which would almost certainly be passed to their subscribers), or they could be blocked completely. This dynamic opens up a whole Pandora's box of possible alliances and competing agreements, none of which seems to offer better options for the end users—namely, American consumers.
The actual effects of a net neutrality rollback are a matter of debate. While net neutrality opponents believe rescinding it could open the door for more competition and options for customers, others feel it gives the ISPs too much say in what content is delivered to customers, affecting freedom of speech and accessibility. USA Today quotes the concerns of Evan Greer, campaign director of Fight For the Future, who believes a rollback turns ISPs into "gatekeepers who can essentially pick and choose winners and losers."
Others within the Internet sector believe a rollback would ultimately result in fewer services for customers, possibly at higher prices. Drew Barton, founder of Atlanta-based digital agency Southern Web, believes small businesses could ultimately feel the sting in unexpected ways.
"Web hosting companies may also feel the sting of these Internet "fast lanes" in the form of higher costs," he explains in a blog post. "As a result, they may be forced to pass those costs onto their customers, or reorganize their offerings into a "tiered" hosting structure. If you pay a company to host your website, not only could your monthly bills increase, but your site's speed could be throttled until you cough up the money for an upgrade."
Is net neutrality doomed?
Concerns aside, net neutrality is not likely to go away without a fight. Not only has the Open Internet Order already survived a battle in the U.S. Court of Appeals, but there is widespread support for its continuation among key players in the tech sector, as well as a movement in Congress to try and protect net neutrality should the FCC start reversing it.
As for Ajit Pai's ultimate intentions, if he has sweeping plans to eliminate net neutrality completely, he appears to be keeping them close to the vest. According to Reuters, in a recent interview, Pai was vague at best: "I believe, as I think most Americans do, in a free and open Internet," he said, "and the only question is what regulatory framework best secures that."
For now, the Internet remains open and "neutral." But as we've seen already, in a Trump administration, Americans need to be prepared for anything.
Calling all HuffPost superfans!
Sign up for membership to become a founding member and help shape HuffPost's next chapter
BEFORE YOU GO