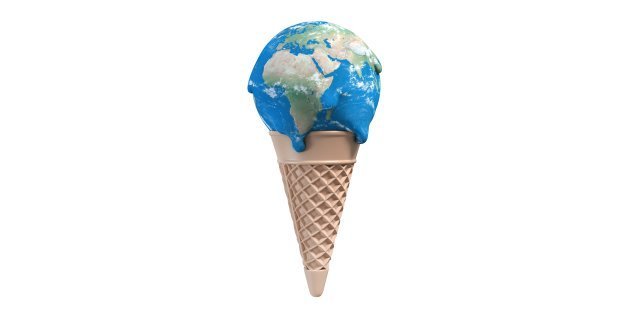 Being an entrepreneur who works internationally and lives outside of my "home" country is not always a bed of roses and last week it definitely had me frustrated. Due to my business and work history, I have a few different bank accounts in different countries but have decided to keep my company's home base in Finland, the country where I was born. The bank that I use doesn't really cater for my needs though: their customer service is operated only for very a limited time of the day (which is totally different from my time zone), they don't allow attaching documents on their online bank and they want documents to be sent by snail mail. Old-fashioned, unsafe and inconvenient for someone living on the other side of the planet.
Almost 15 years ago Richard Florida wrote a book called The Rise of the Creative Class: And How It's Transforming Work, Leisure, Community, and Everyday Life. On Business Insider he defined the creative class to include people in science and engineering, architecture and design, education, arts, music and entertainment whose economic function is to create new ideas, new technology, and new creative content.
There are a lot of these "thought" workers in my group of friends and they seem to signal silent changes in people's choices and attitudes. This made me think, is worldwiding - living, thinking and consuming internationally, the next big lifestyle trend?
Here are three observations that would signal so...

1. The rise of demand-based services
We've surely witnessed how demand-based services like Netflix, Spotify, Uber have taken over the world, become part of our everyday lives and shaped our thinking of how services should be consumed. This type demand-based analogue is now being used for various services like online dance schools, digital yoga studios and even web-based DJ classes. You can use them whenever and whereever, pretty convenient.
"In the future we'll all be homeless,"
predicted James Scott, the CEO of the co-living start-up The Collective, and claimed
"millenials approach living as a service"
at the Tech Open Air festival in Berlin last week according to Dezeen.
Like The Collective, Roam is another alternative solution that offers co-living in Bali, Miami or Madrid to people who don't want to be tied down to a single location for a monthly fee of 1800 dollars. Co-living businesses offer combination of a home, an office and a micro-community and thus tackle one the biggest problems of modern the lifestyle, loneliness.
2. People being forced to leave big cities
The creative class has always been a counterforce to authorities and the masses of society. Just take a look at the history of one the greatest inventions ever made, the glass.
By the Middle Ages, Venice had become the world's hotbed of glass making. The Venetian glass-makers simply created the clearest and finest glass back then. As the Venetian authorities were afraid that the fire might burn down the city's mostly wooden buildings, they imposed that these craftsmen and the whole glass-blowing industry needed move to the island of Murano. Not only were creative-workers driven out the city but they lived under threat of death should their glass blowing processes or concoctions leave the shores of Murano.
Today the socio-economic complexion of living in big cities that symbolize status and money is becoming too much, especially for the creative workers. Middle-class people are really struggling to pay their rent in cities like New York, London or San Francisco where some of the best creative job fields still lie.
As creative multi-tasker George Hahn summarized the problem of high living costs and lowered client budgets on his blog post about his experiences during the last 20 years of surviving in the island of Manhattan as a creative professional. He stated,
"People looking for creative services demanded more while paying the same or less, expecting a white-glove Bergdorf-Goodman personal shopping experience with an H&M budget."
Salvador Dali, Vincent van Gogh, Leonardo da Vinci, Edvard Munch, and of course Ernest Hemingway are just a handful of famous artists have been traveling the world in search of learning or inspiration. Leaving their comfort-zones to boost creativity. In the past sometimes it was war that led to changes in allegiance and sometimes it was love.
As the world today is more global and traveling is easier than ever before, many creative workers seem to do the same and be on the move, looking for better opportunities, more affordable living and new experiences.
Innovations like the high-speed transportation and virtual reality will make the world even more connected and international and there're probably a lot more ideas for connecting people that have yet to be discovered...

3. The anti-trend of nationalism
For every major trend, there's an anti-trend. As in the year 2016 many politicians seem to determined to close borders, brexit or build walls, there are also groups of people who think differently.
What if you could choose your digital nationality and physical residency freely?
The small Baltic country, Estonia is already offering e-residency for companies. In exchange for setting up companies in Estonia, e-residents can freely use some of the digital services that Estonian citizens already enjoy, like the ability to register their company online, use e-banking to cover transactions, and a convenient online tax reporting system. Any company is welcome move their business to Estonia.
"Nobody wants to come to Estonia physically,"
claimed Taavi Kotka, Estonia's chief information officer on an interview for Vice.
he went on to say, the more companies are registered to this Baltic country, the more tax euros the Estonian government receives - without individuals or companies having actually to move to Estonia.
Whether nomadic lifestyles will be remain to be the choice for a niche group of people freelance graphic designers, software developers and other creative professionals who are in their 30's listening to the podcasts by Tim Ferris or whether it will become something that will affect large diverse groups of people; people with families and wider range of professions, remains to be seen.
But what if worldwiding is the major lifestyle trend of the future? The best way to prepare is to have more international mindset of doing business, especially if you operate in a small home market.
Calling all HuffPost superfans!
Sign up for membership to become a founding member and help shape HuffPost's next chapter