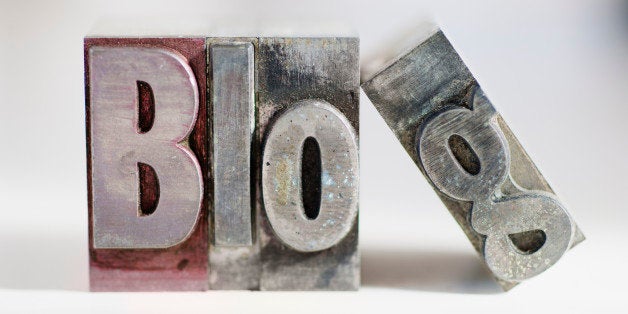 For the past few weeks, there have been a couple of items in the news that could have an important impact on families in America and yet, the parenting blog landscape has been pretty quiet about them. We have an election coming up in 2016 and the time seems right for parenting blogs to move from detailing the general experience of parenting to something more substantive; a forum for discussing how policy decisions will directly impact American families.
Parenting bloggers have the potential to be a great barometer of how policies are actually being experienced in homes around the country. Yet rarely do we use the platform as effectively as we might for issues beyond the obvious, such as education.
What impact would The Save American Workers Act have on your family for example? This bill would remove the employer mandate provision from the Affordable Care Act by increasing the 30 hour-a-week minimum for providing healthcare benefit to 40-hours-a-week? This is the summary of the bill that was passed by the House on January 8, 2015:
"This bill amends the Internal Revenue Code to change the definition of "full-time employee" for purposes of the employer mandate to provide minimum essential health care coverage under the Patient Protection and Affordable Care Act from an employee who is employed on average at least 30 hours of service a week to an employee who is employed on average at least 40 hours of service a week."
The motivation behind the bill is that The Affordable Care Act's 30 hour-a-week employer mandate is accused of encouraging employers to hire more workers part-time to avoid the potential $2,000 penalty. The fact is that the employer mandate has yet to go into effect, it was delayed until 2016, but remains on the chopping board.
If the Save American Workers bill becomes law, employees who currently work between 30-39 hours a week will lose their right to mandatory healthcare coverage. This could impact 14% of American workers, according to The Bureau of Labor Statistics January 9, 2015 report. Are you one of those 14%? How would this policy change impact you and your family?
Look behind the numbers though and there is good reason why the 30 hour-a-week threshold, for the sole purpose of determining healthcare benefit coverage was originally decided on. The majority of Americans work between 30 and 40 hours a week, as confirmed by the Bureau of Labor's January 9, 2015 report:
"The average workweek for all employees on private nonfarm payrolls was unchanged at 34.6 hours in December. The manufacturing workweek edged down by 0.1 hour to 41.0 hours, and factory overtime edged up by 0.1 hour to 3.6 hours. The average workweek for production and nonsupervisory employees on private non farm payrolls edged up by 0.1 hour to 33.9 hours." In fact for the last two years only the leisure and hospitality industry has had an average work week of less than 30 hours-a-week (source: http://www.bls.gov/news.release/empsit.t18.htm).
Another example where the voice of parent bloggers could be heard more widely relates to Obama's announcement on January 14, 2015 encouraging Congress to pass The Healthy Families Act. This act would mandate paid sick leave to care for family members. The announcement is a promising sign for working families, but it has a way to go before it becomes law. Did you know that it was first introduced in 2005 and was reintroduced in 2013.
Perhaps if parent bloggers step up and share more about how these policies would impact their families, we would see modern family values reflected more widely in policies across America. The business voice is loud and clear; what would be the impact if the family voice was just as loud?
For the record, my family is extremely fortunate to have health care benefits provided by my husband's employer. As a result, last year, I was able to receive treatment for stage III, triple positive breast cancer and insurance covered the majority of the cost. We do owe thousands of dollars for what was not covered, but I did not have to decide between having certain treatments or not for purely financial reasons. I consider myself extremely fortunate that I did not have to think twice before going to see my doctor.
I am currently self-employed and my husband works from home the majority of the time, so we have flexibility when it comes to our children being sick. I have decided to return to a corporate role in 2015 and I will be able to cover the expense of employing full-time childcare. Chances are that when I have a sick child, my husband would be able to be with them.
So I am fine either way, but what about the families out there who aren't? Are you one of those? What do you think? How would each of these proposed bills impact you day to day?