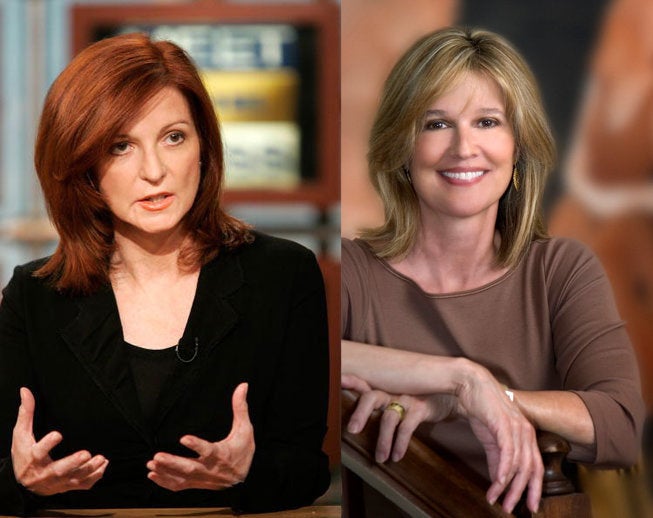 Two Pulitzer Prize winning columnists took aim at President Barack Obama on Wednesday. The Washington Post's Kathleen Parker called him the "first female president" and The New York Times's Maureen Dowd declared that Obama has a "humanoid" problem.
Parker posted a controversial column on Wednesday entitled "Obama: Our first female president" in which she argues that the President "displays many tropes of femaleness."
Parker explains that when it comes to dealing with crises, Obama maybe be suffering from a "rhetorical-testosterone deficit" and his reaction to the BP oil crisis is "a textbook case of how Obama's rhetorical style has impeded his effectiveness." Parker argues that his style is female in nature because like women, Obama tends to act more passively and form circles to talk out problems instead of taking immediate action.
The president's actions in the wake of the BP disaster has been a case-in-point, according to Parker.
When asked about Parker's column in an appearance on"Good Morning America" Dowd told ABC's George Stephanopoulos that Obama is more of a "humanoid" than a woman. She agrees with Parker that the president has a tendency to wait and look before acting, but she says it is not really male or female trait, "it's a problem."
In the past, Hillary and Sarah Palin were criticized for their "male management traits" which take the form of a "my way or the highway" approach, Dowd said, whereas Obama turns to "consensus and compromise." Dowd said this characteristic may be a result of the way he was raised, because unlike Presidents George W. Bush and John F. Kennedy, Obama did not grow up with a "rich daddy" to provide him with the confidence to make bold decisions.
Watch Dowd on "Good Morning America":
Popular in the Community