It's 2:25 on a wintry Tuesday in a classroom in the South Bronx. So far today, Dr. Geoffrey Kiorpes has taught 63 private piano lessons. By the time the day is over the total will be up to 85. Since school started on August 28th, he's racked up 9,945.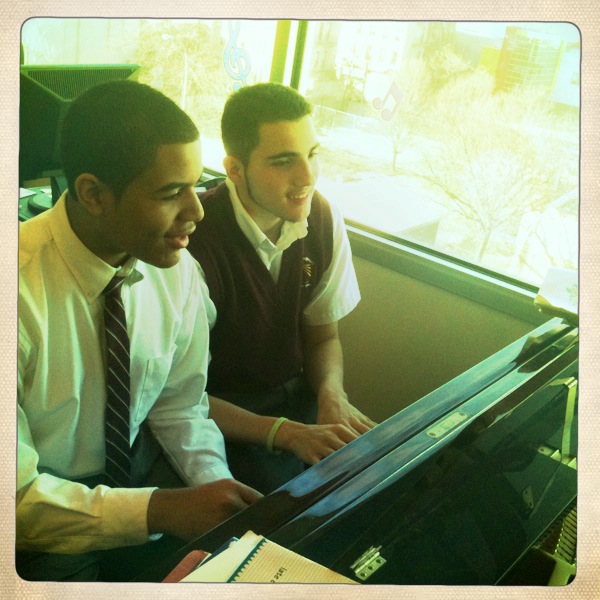 And--drum roll, please--in the eleven years since he started teaching piano to 5th-12th graders at Bronx Prep, a charter school serving primarily low-income African American and Latino students, Dr. K has taught over 187,000 private lessons.
Two quick points before I explain how he pulls off this seemingly impossible feat. First, by way of full disclosure, I should say that Dr. Kiorpes is my colleague, and my friend. And second, it's worth pointing out that teaching piano isn't the only thing Dr. K is good at. He's been the music director on all but one of the ten full-length musicals I've directed at Bronx Prep over the past decade. The guy taught the score to "Les Miserables"--an operetta in which every single line of dialogue is sung--to 70 kids, many of whom had never sung before. He coached the actress doing the voice of Audrey II, the vicious Venus flytrap from "Little Shop of Horrors," so she could stay synched up with the puppeteer controlling the plant's movements from the pitch-black interior of an 180 lb. puppet. He's incorporated student performers into the pit orchestra of every show we've ever done--including the 9-piece salsa band he'll be conducting for "In The Heights" this May. All this while serving as Bronx Prep's Artistic Director and managing a program that provides classes in 11 different artistic disciplines to students in grades 5-12. Oh yeah... and when he's not teaching, he's giving recitals at Carnegie Hall. Point is, I'm predisposed to conferring on him a kind of superhero status.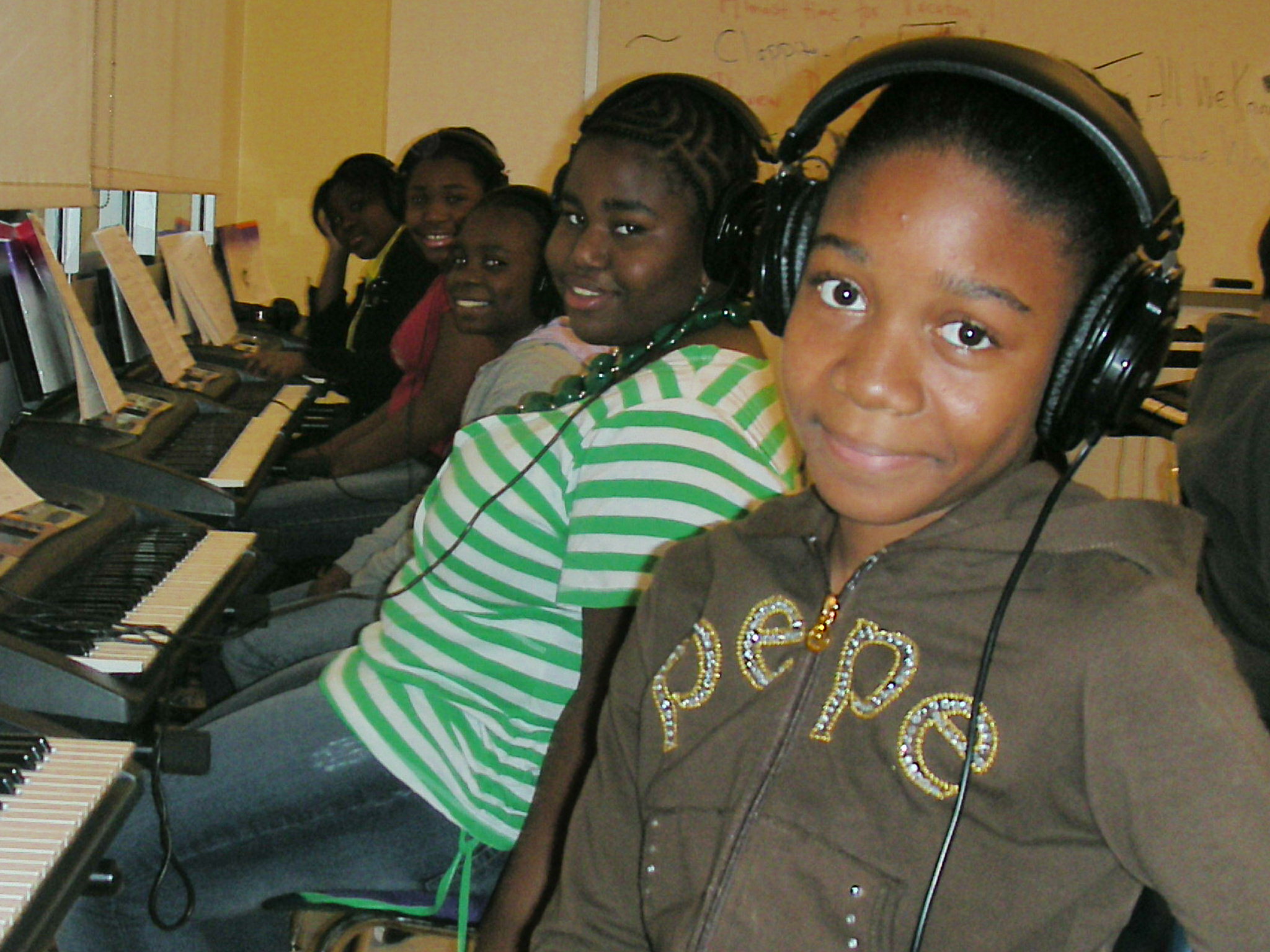 And while it's true that I think the guy's a genius, the system he's created to ensure that such a huge number of kids have access to daily private piano lessons is actually quite simple--and not prohibitively expensive. Which is exciting to me, because it means that it's potentially replicable in schools all over the country. Not bad for a program that started out splitting real estate between a trailer and a storage closet.
Kiorpes says that if someone had asked him back in 2002 how to start a successful piano program at a public school he probably would have said, "I don't think kids really get piano lessons in school; it's more of a private, outside-of-school pursuit. Ensembles like choir, orchestra and band are more standard in school." But that was before he started teaching piano to six students on electronic keyboards in a modular trailer behind the school, eventually taking over a crowded storage closet several hours a day when the more advanced students began coming for extra lessons during their free periods.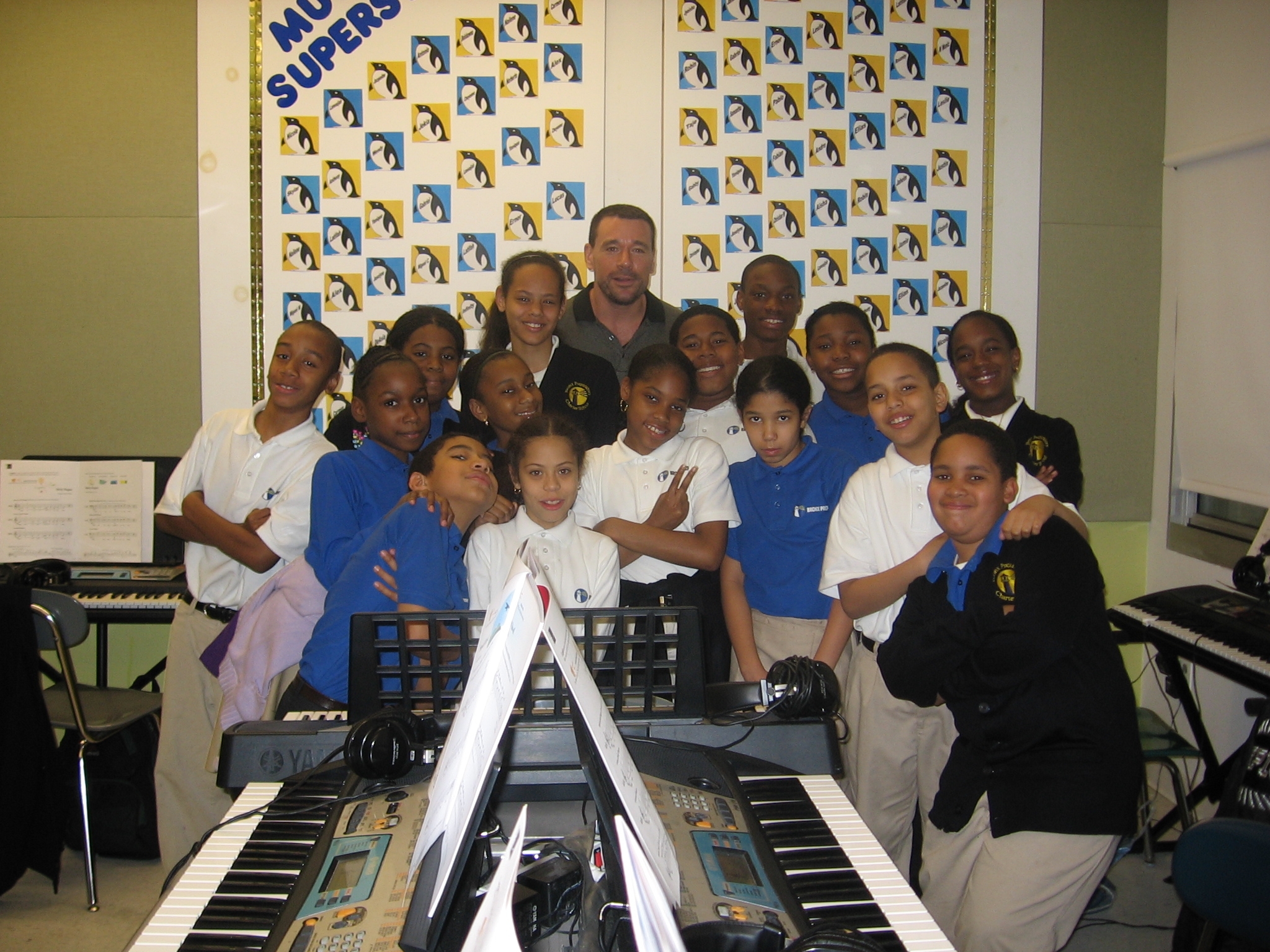 Little by little, through modest fundraising, the school was able to purchase enough keyboards and headsets to outfit an academic classroom as a modular piano lab that could serve up 32 students at a time. Kiorpes was immediately confronted with the reality that not every child in a required 5th grade piano class was going to arrive with the same level of interest and enthusiasm as his original class of six superstars. This, he says, was the beginning of his journey to becoming a "real classroom teacher" and to devising a method for providing highly individualized instruction to a diverse range of students in a large-group setting.
Over a decade later, the program now operates out of a dedicated piano room with twenty-two 5-octave keyboards, ten 88-key electric pianos, and a grand piano, all of which were either purchased by the school or donated by private individuals or foundations over the years. Over 150 students participate in the program each year, with all 5th graders receiving a year of basic piano instruction and many opting to continue studying piano as an elective in subsequent years.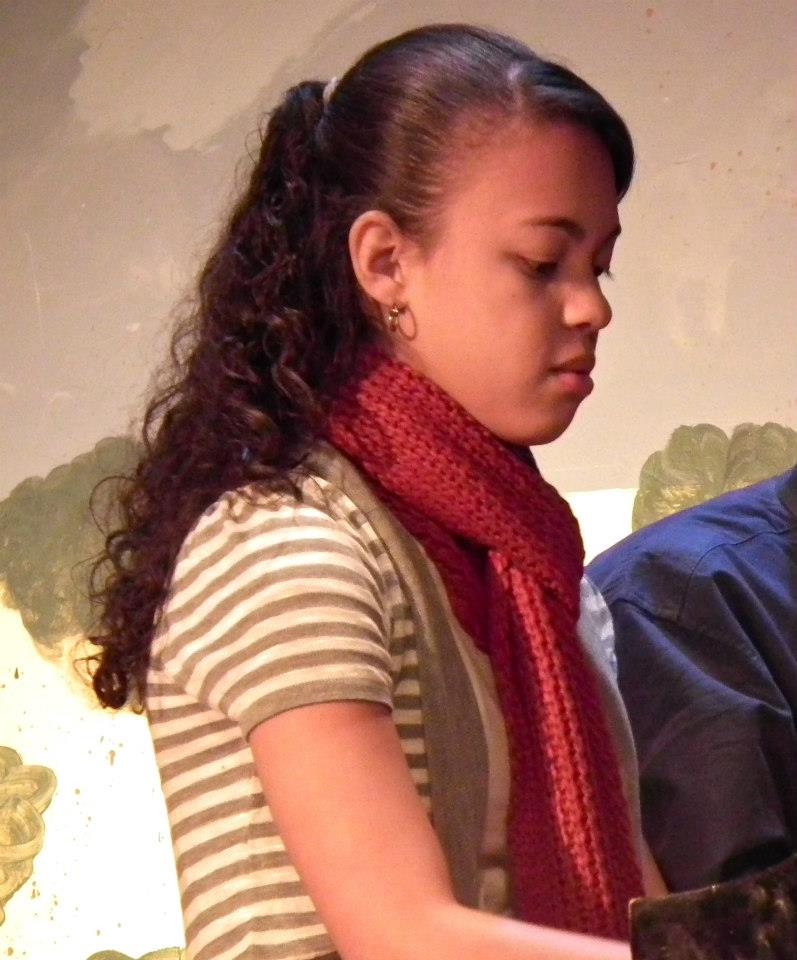 A significant number of students stay in the program throughout their full eight years at Bronx Prep and several graduates have gone on to study music and music education in college. Alethea Brown, who is now a freshman at Berklee College of Music in Boston says, "I'm in a program with students from all over the world and a lot of them grew up in really affluent places. But at Bronx Prep I was classically trained, so when I came here I was definitely as prepared as I needed to be."
While the content and pacing of the classes differs by level, Dr. Kiorpes uses the same basic structure for each class every day. Classes begin with a short mini lesson involving demonstration and direct instruction. For less experienced students this might involve discovering a new rhythm or hand position, while more advanced students might learn an approach to phrasing or a new concept in music theory. Balancing clear expectations (and strict classroom leadership) with the goofy, playful side of his personality allows Kiorpes to keep these mini lessons both highly focused and also funny, interesting and engaging, hooking even those students who may initially be less interested or less confident in their skills.
Students practice the new concept as a group, either playing with their keyboards turned off or doing other group games and activities that allow them to absorb the material in a low-stakes way. When students are ready, they put on their headphones and begin practicing on their own.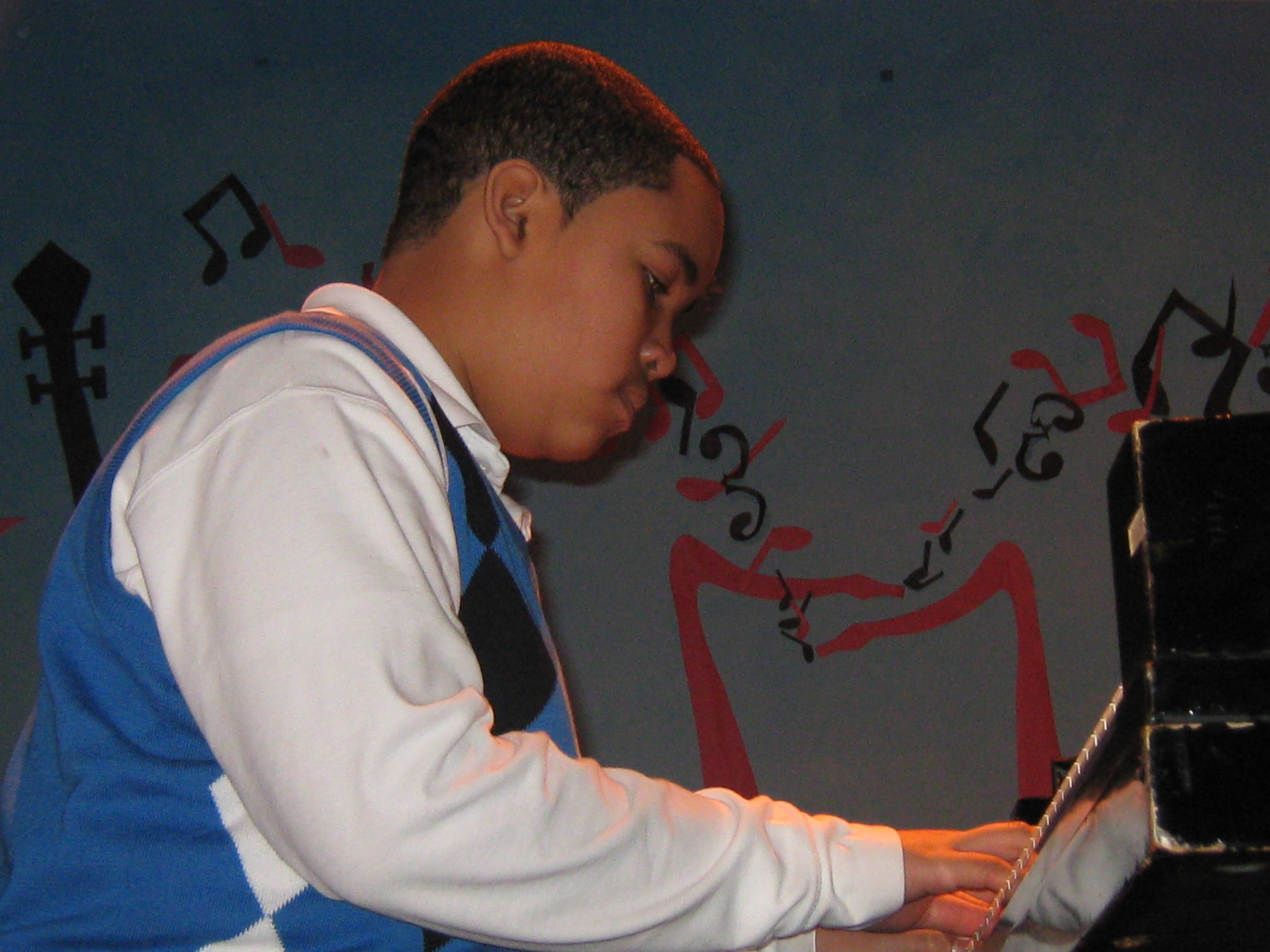 Dr. K then starts making his rounds, tracking students' progress by watching their hands and discretely providing extra help to struggling students while challenging those who excel with new applications of the concept.
Senior Christian Andino, (silver medalist in piano at New York's ACTSO competition) says, "Even though there are lots of kids in each class, Dr. K makes you feel like you're getting a private lesson. He shows you little patterns and interesting techniques that you might not notice on your own. Then little by little, you start picking up on those things yourself. And the next thing you know, every time he comes by to check on you, you're mutually geeking out and discovering all these new things together."
As students move through the program, their progress becomes even more highly individualized and they graduate quickly from class-set method books to preparing for performances that range from school showcases and playing in musical theater pit orchestras to recitals and benefit concerts outside of school. When they're ready, students move to the 88-key electric pianos, which allows them to start focusing more on phrasing and dynamics. Finally they graduate to the baby grand, and master-class style coaching sessions replace the mini lessons. Students give each other feedback and often coach each other.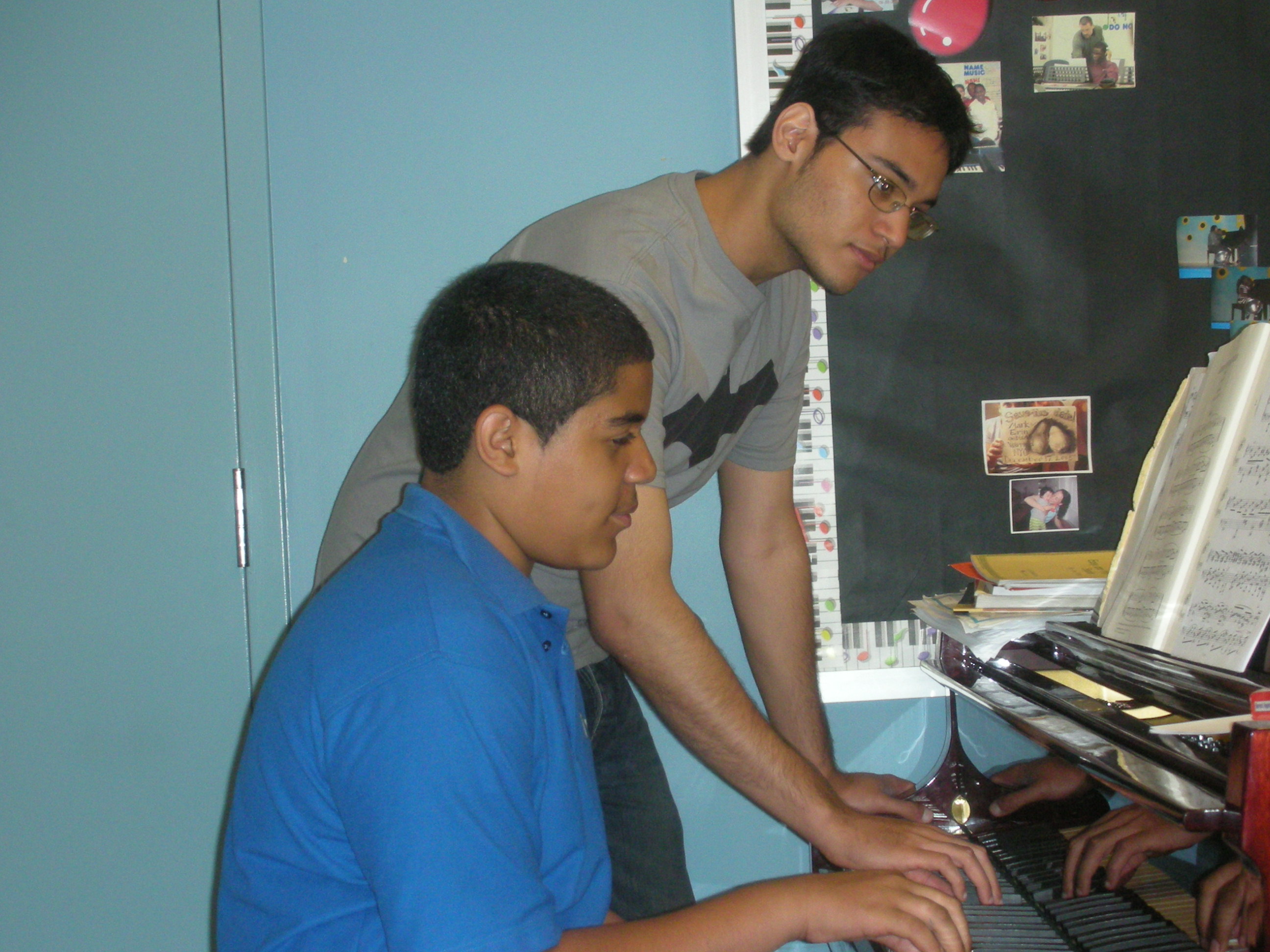 Joshua Vargas, one of the original six kids from the modular, is set to graduate with a Bachelor of Music from Skidmore College this Spring. "Listening to the other kids play was part of the fun, though Kiorpes got irritated if you weren't practicing. But we would keep tabs on each other and learn by 'eavesdropping' on each other's time with Dr. K. It was healthy competition in a way."
Kiorpes is well aware of this phenomenon. "I definitely use that competitive element to my advantage, though I ultimately see it as the students' advantage. Josh is right--I do want them to practice--but I also find that when students listen in on the feedback their peers get they often apply it to their own work, which not only lights a fire under them...but saves us all a lot of time! "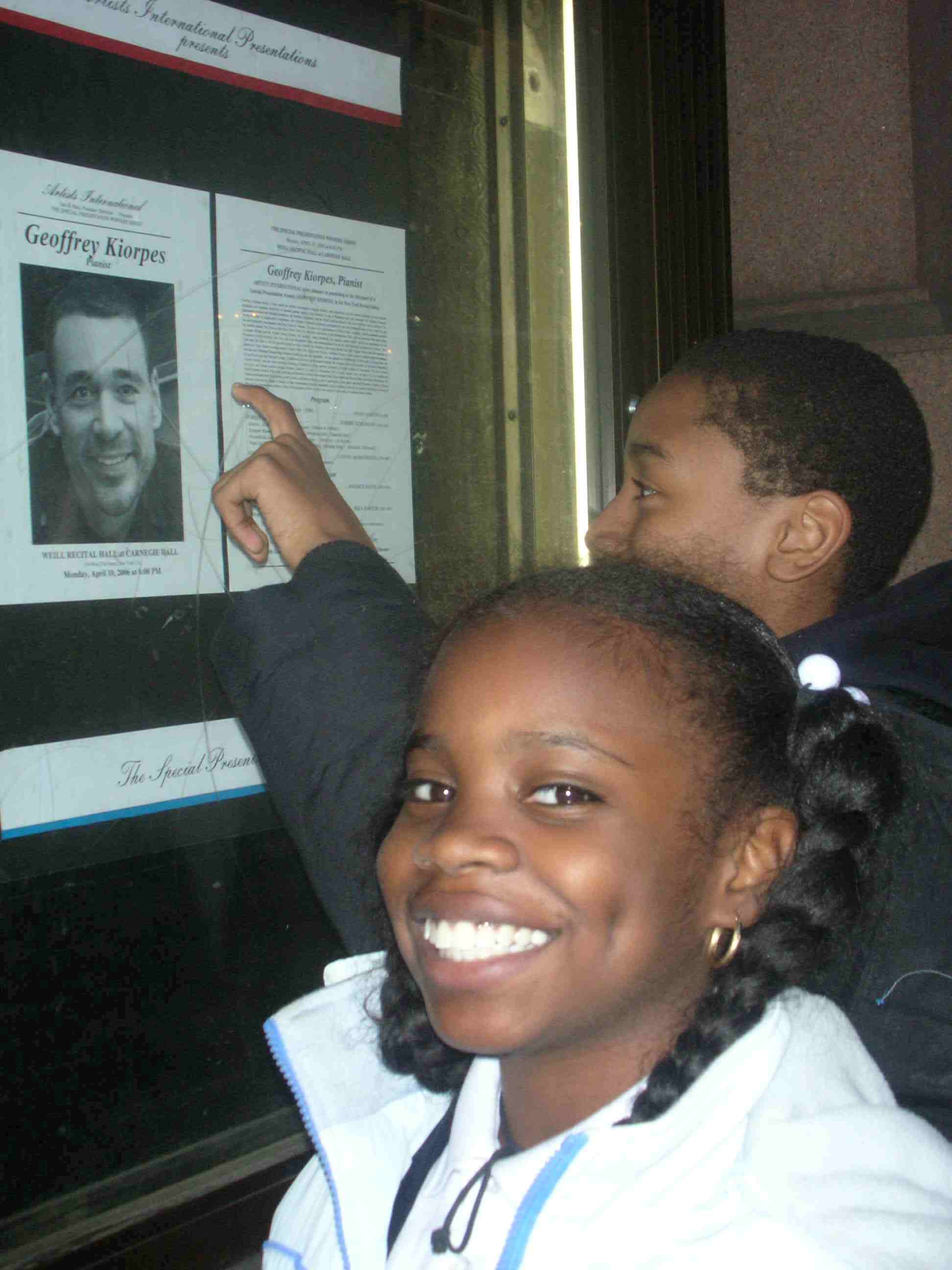 One of the driving forces behind the success of the program is the range of opportunities students have to connect with professional musicians and perform in real-world settings. In addition to regular field trips to Carnegie Hall and Steinway Hall, students also have the chance to perform at fundraising recitals in a variety of settings, including galas in private homes and performances at St. Peter's Church and The Rainbow Room. Every year a group of 20-30 students compete at the New York State School Music Association festival at NYU, consistently earning the top two scores. Students are also awarded scholarships to prestigious summer programs and music camps such as Ithaca College Summer Music Camp, USDAN on Long Island, and Appel Farm in New Jersey.
In December of 2011, Kiorpes brought 13 kids to Rochester, where he gave his first seminar about the development of the piano program at Bronx Prep at the New York State Winter Music Conference. His students performed as part of the seminar as well. Keyboard Skills with Class will be repeated April 24th, 2013 for Music Education majors at NYU and once again students will perform as part of the presentation.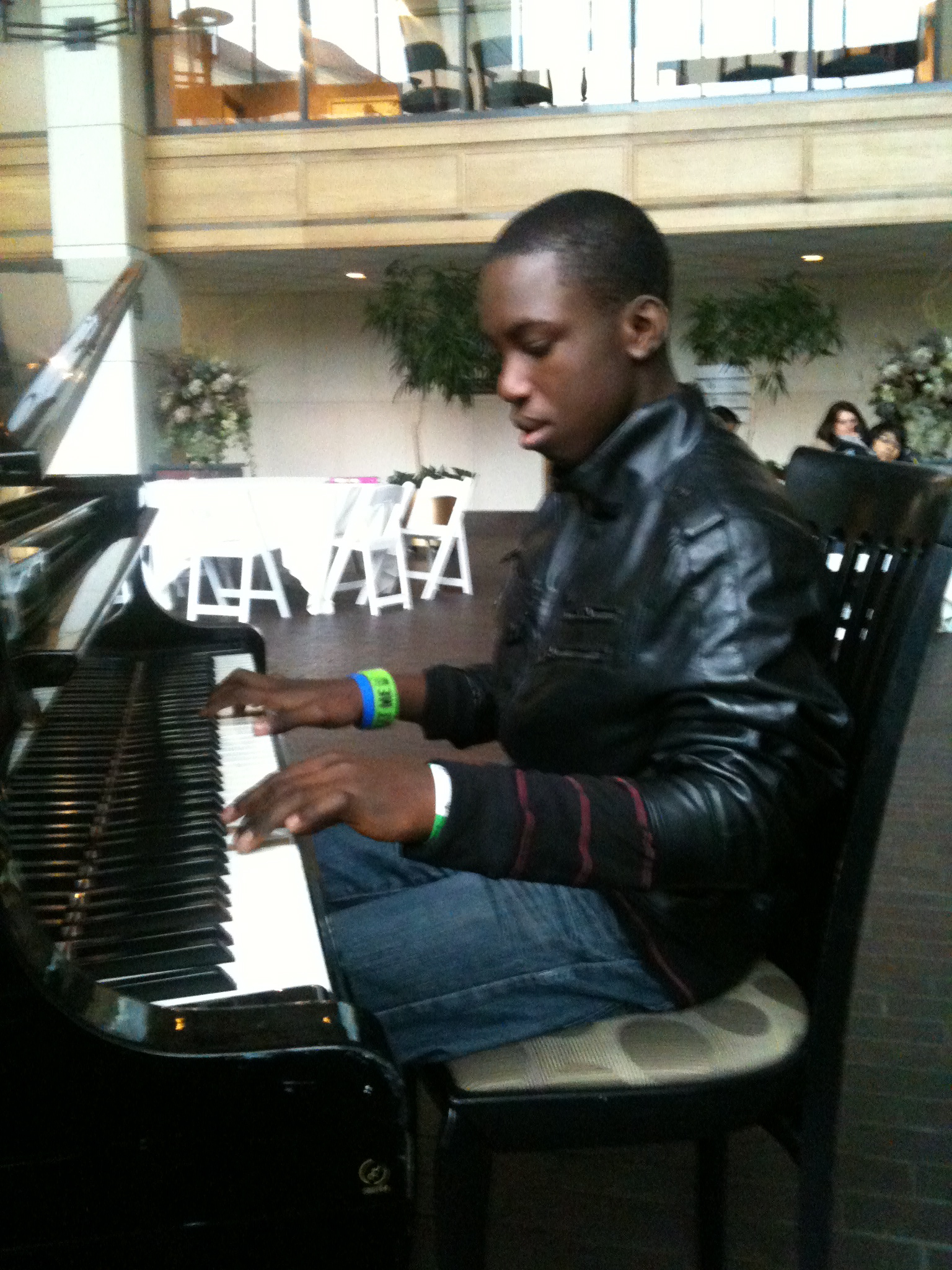 These outside performance opportunities serve as critical motivators in students' musical development. Tenth grader Steve Akinfenwa, who is currently preparing Albéniz's Leyenda for the program's upcoming benefit recital at Steinway Hall in April, explains:
"I'm not a bad student in my other classes, but I feel way more committed to piano. Some of that comes from the personal attention I get from Dr. K, but a lot of it comes from the fact that I have these really specific goals. Preparing this piece for this concert is different from just doing problems in math class or something like that, because in a few weeks there's going to be a big group of people listening to me play, and I want them to feel the way I feel about this music. And this piece is hard to play! So that means I really have to focus. I want to do well."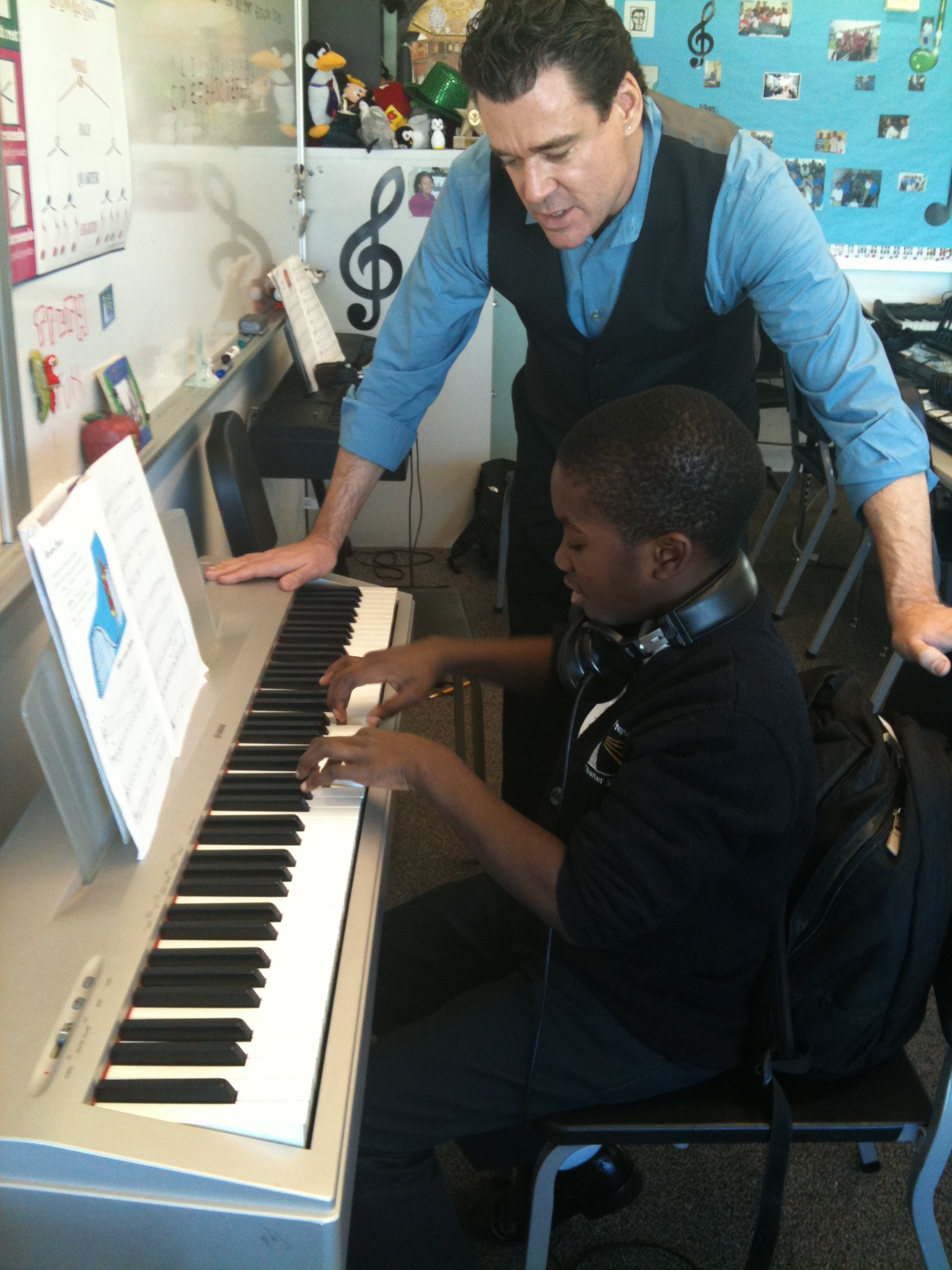 From its humble beginnings in the trailer and the closet to illustrious stages at performance venues throughout the city, the Bronx Prep Piano Program has transformed the lives of hundreds of talented South Bronx students.
To see Steve, Alethea, Christian, Josh and a select group of their fellow Bronx Prep students and alumni perform--and to help provide summer scholarships and study opportunities to deserving students--join us at Steinway Hall on Tuesday, April 16th from 7 to 9 PM. Click here to RSVP and get ticket and venue information.
For further information about the Bronx Prep Piano Program or the upcoming benefit, please contact Dr. Geoffrey Kiorpes at GKiorpes@bronxprep.org
Popular in the Community