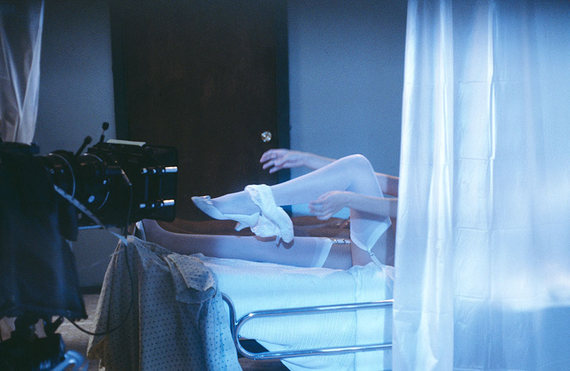 Photographer: Barbara Nitke
There is an enormous divide between perspectives on porn in our society. Some say it is perfectly healthy and natural -- that it can be a learning experience, helping you to learn your own likes and dislikes and those of your partner. Some couples use it to facilitate intercourse in an exciting way. It can even help to relieve stress when no available lovers are on our radar.
On the negative side, some say men who over-view porn while masturbating tend to experience porn-related erectile dysfunction. The idea is that they are pleasuring themselves too often, and therefore, when it comes time to be with their partner, they are unable to perform. Others say porn plays negatively into our body image issues and give us unrealistic expectations about sex. Elevated divorce rates, shorter attention spans, sexual deviancies, and even sex addiction have been blamed on such films.
But what's really going on? Is porn healthy or harmful?
Unfortunately it's not that simple. There is to date no airtight study to give us the final word on porn.
Often, women feel threatened by porn and men feel shamed. Many a relationship has been harmed by a man hiding his viewing from his wife or girlfriend, only to have his secret interests revealed in an inopportune way. But other than that situation (which has much more to do with communication than porn), is porn really bad for you?
A 2007 study published in the American Journal of Medicine found that the sex lives of 18 million men over age 20 were negatively affected due to excessive porn viewing. One explanation for this phenomenon is known as the "Coolidge Effect." This theory states that males are infused by nature with the copulatory imperative, a mission, from an evolutionary point of view, to impregnate as many females as possible and so perpetuate our race. Researchers first coined the term to describe the sexual behaviors of rats: they observed that when male rats were introduced to a new female, they would copulate with her at once, but show no further interest afterward. But, as long as the researchers introduced more new females, the male rat would copulate again and again, until he physically couldn't do so for any longer. Researchers believe human males have similar programming, which is why internet porn's novelty, always introducing new women, may make relations with his partner sour.
Other research has found that porn is not just for men, however -- many couples and women watch and enjoy it as well. Personally, I have watched porn and found that I'm not a huge fan of watching other people fake "doing it." I don't have any moral or social objections to porn; I suppose I'm just not much of a voyeur. For me, sex is more than physical, and porn can't touch on the emotional and spiritual aspects of our sexuality in the same way that real human connection can, so, it kinda leaves me high and dry.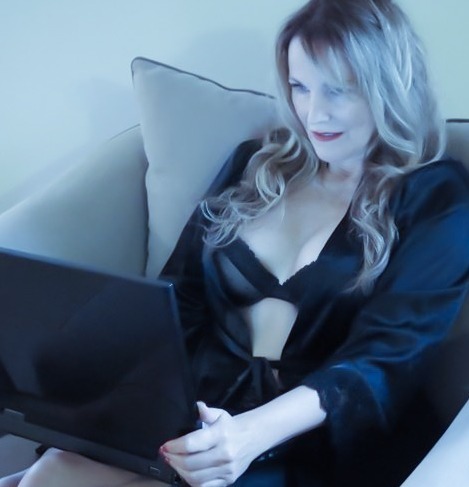 Photographer: Barbara Nitke
Personal preferences aside, though, there are other important pieces of the puzzle to consider. Studies have shown no increase in rape or other sexual deviance due to porn viewing. There is also no apparent connection between excessive porn viewing and sex addiction. In fact, it might be good for you if used properly: a 2008 Danish study found that moderate porn watching gave viewers some benefits. Both men and women who did so said they had more satisfying sex lives and healthier attitudes towards sex and the opposite gender. One interesting find was that the more hardcore the videos were, the more positive the person's view on sex tended to be. Another study found that those truly addicted to porn generally suffered from sexual dysfunction at the onset.
All in all, porn is an endlessly complicated and personal topic. For singles, it can be a nice outlet for the end of a hard day. Under the right circumstances, it can be a learning experience and can add a certain spice to an otherwise ho-hum evening. For couples, it can help invigorate their sex life. Porn is a tool, and as such, it can be used positively or negatively. Excessive viewing could be damaging, and like so many other things in life, porn should be consumed in moderation. Discussions about sexuality rarely lend themselves to simple, easy answers, and the topic of porn is no exception.
As always, then, remember that keys to positive healthy sexuality are open-mindedness, honesty, close attention to your own desires, and good communication with partners. With these principles as your guides, you can't go wrong -- even with a question as tricky and personal as porn.
Related
Popular in the Community