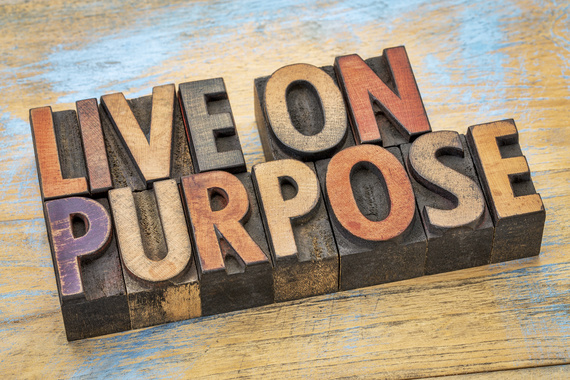 I recently did a Google search for "what is your purpose?" That search returned over one billion results! Another Google search returned countless - literally countless- resources to help one find their purpose. Perhaps you may recall Pastor Rick Warren's book - The Purpose Driven Life; this book was published in 2002 and continues to sell millions of copies worldwide 14 years later. So why is discovering one's purpose so important? With all the resources available, why is it that so many never find it? I have come to the realization that so many never discover their true purpose because:
1) they never allow it to be born or
(2) they allow it to die in the discovery process.
I believe the late Pastor Myles Munroe, said it best:
"The wealthiest place on earth is the cemetery."
He said that cemeteries are full of:
● Books that were never written
● Music we've never heard
● Paintings no one has ever seen
● Poetry never read
● Businesses that have never opened
● Awesome companies that never got started
● Inventions we've never used
"The goal of life is to die empty. Don't die old, die empty."- Dr. Myles Munroe
How many more books need to be written, scriptures read or inspiring messages listened to to remind us we were uniquely created and have been given a specific purpose to carry out on earth? The fact of the matter is we should all be "Purpose-Seekers." I summon you to listen to your own "call to action" and get out of the way of your purpose. No more excuses. I'm speaking directly to you if you fall in any of the following categories:

Comfortable - People who are satisfied with life just the way it is. They may have other desires, but leaving from where they are is not worth the risk. Their daily routine provides exactly what they need to sustain themselves and their family without rocking the boat.
Curious - People who have a "feeling" there is more, but to go after "it", they're not sure just what "it" looks like. These are the people who typically say that nothing comes to mind when they think about pursuing their passion but they are open to search for whatever it might be.
Cautious - People who know what they are supposed to do next.
However, they are waiting on the "perfect" timing or "perfect" circumstance to align in order for them to begin their next steps.
Creative - People who have so many ideas, or gifts/talents that they often do not know where to start or what to focus on. Debilitating fear of picking the wrong thing keeps them from starting anything. Or they think they should "blend" all their gifts together, but not sure how to do that succinctly.
All four groups of people are looking for the same thing -the courage to pursue their purpose.
Truthfully, as much as I love the word "purpose," I equally dislike it! Gasp! Did I just say that? Yes, I did. In my new book The Courageous Life - How to Leap from Your Career to Your Calling" I talk about the whole concept of purpose being energizing and fulfilling for some, but overwhelming and daunting for others. There is something mind-boggling about hearing someone speak of his or her "life's work," "life-long dream," or "ultimate purpose."
"Purpose" is just as much an "in the moment" term as it is a "life-long" term. So before your heart constricts at the thought of figuring out what it is you want to do for the rest of your life, first start by focusing on this moment, right here and right now, in this season of your life!
Related
Popular in the Community