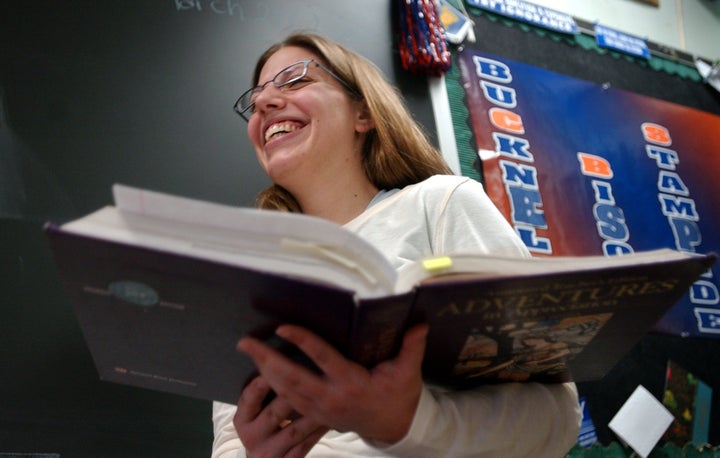 When students learn about the genetic code or pore though Huck Finn, do they really understand what they're reading?
That's what New York schools are trying to answer with their Secondary Literacy Pilot. The goal is to assess student literacy in all subject areas with the goal of helping students understand complex texts, Education Week reports.
Mary J. Schleppegrell, a linguist and professor of education at the University of Michigan, tells Education Week it's essential for teachers to "unpack" language and meaning for students.
"Too often, teachers simplify rather than dive deeply into it," she said. "On the secondary level, you can't really make it simpler and still maintain the level of content. You have to amplify instruction around it."
U.S. 15-year-olds scored slightly above average in reading literacy on the 2009 PISA, an international test conducted every three years that measures performance in reading, math and science.
And while high school seniors' reading scores improved last year on the National Assessment of Educational Progress, they were well below what they were two decades ago, the Associated Press reports.
Research indicates a trend toward less challenging texts in high school, and students are becoming weaker at grasping complex readings and using them as a basis for an argument, Education Week says.
Teaching text meaning is something some teachers were resistant to at first, said Meesha Brown, the literacy pilot supervisor. But that's changed.
"When we first started this, there was huge pushback," she said. "We had teachers tell us, 'If you make me teach reading, we're done.' But that changed when they realized that this is really about giving their students access to the content. Giving students the power to master knowledge means giving them the keys to understanding academic vocabulary and thinking in the disciplines."
Related
Popular in the Community