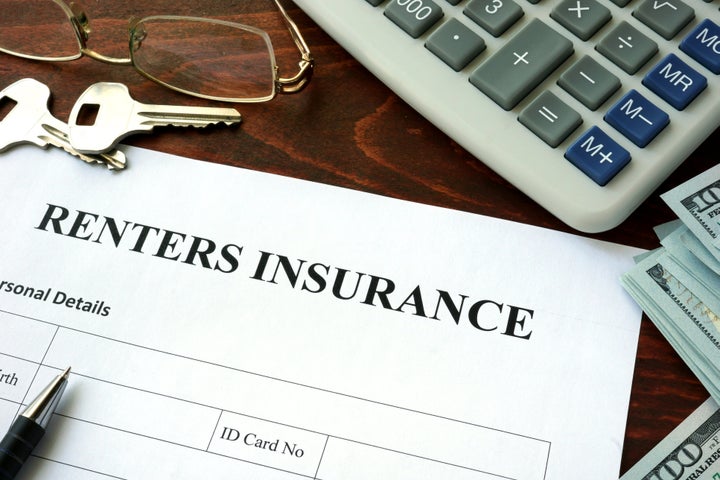 For about the cost of a pizza each month, a renters insurance policy could protect your earthly possessions and spare you legal or medical expenses if someone is injured in your home.
And yet, there's an excellent chance you don't carry it.
An actual cash value policy means that insurance will cover the actual current value of your items. So the Mac laptop you bought new in 2015 for $1,500 will be replaced not at $1,500, but at whatever its value is today. And there's a very good chance that amount won't be enough to replace it new.
However, you can ask for a replacement cost value insurance policy, which would cover the cost of repairing or replacing your belongings at as-new prices. If a leak from your neighbor's broken pipe destroys your couch, insurance would allow you to buy a new couch, rather than just paying you the depreciated value of your current, damaged couch.
Because replacement cost value policies pay out more, they also cost more.
4. Will a renters policy cover everything?
Not hardly. Your policy may have an overall ceiling on the total amount it will pay out per claim, and may also set limits on individual categories of loss. For example, there may be a cap on jewelry. If that's the case and Grandma's diamond ring is stolen from your apartment, your policy may limit your claim to $1,000, even though the ring was valued at $3,000. The way to get around these limits is to have a personal property endorsement for extra coverage on an item. And yes, that will cost more.
Confusion may be the biggest problem with renters insurance. Between different exclusions and limits, it can be hard to figure out what's covered. And who wants to pay money for something they don't understand? Go over your contract with your insurance agent and ask questions. Put the ball in their court, and ask them why you need renters insurance; let them spell out various scenarios. And if you have particular concerns ― are you covered if your iPhone goes for a swim in the toilet? ― raise them.
5. Do you really need coverage for additional living expenses?
When an event or natural disaster makes your apartment unlivable ― even for just a few days ― will you have another place to stay, or will you need to head to the nearest motel? Many renters insurance policies cover your housing expenses if you are displaced. Keep in mind that staying in a hotel for more than one night may cost more than your annual renters insurance premium. Plus, not all your friends will welcome you if you have pets, and the couch in your mom's house was never really all that comfortable anyway.
6. Why would a renter need to carry liability insurance?
Because, quite simply, you are liable and you don't want to be on the hook for legal or medical bills if someone injures themselves in your apartment. Basic liability and medical payment coverage is standard in most renters insurance policies, which means when your cat leaves a gash on your soon-to-be-ex's face, you are covered. You are also covered when your friend slips and falls on your rug.
7. What's the alternative?
The only alternative to having a renters policy is to not have one! That means you'd better be prepared to handle losses on your own if something happens. Some people manage by putting aside a little each week for an emergency fund, should they ever need to replace or repair their belongings. The problem with that is you likely wouldn't have enough saved to replace everything all at once: A 2016 Federal Reserve study found that half of Americans don't have enough savings to cover a $400 emergency.
There is some psychology involved in insurance. Most people don't want to feel they are wasting money, and there is no tangible reward for carrying insurance unless you use it. So it really comes down to this: Is your peace of mind worth 50 cents a day? That's about what a policy will cost.