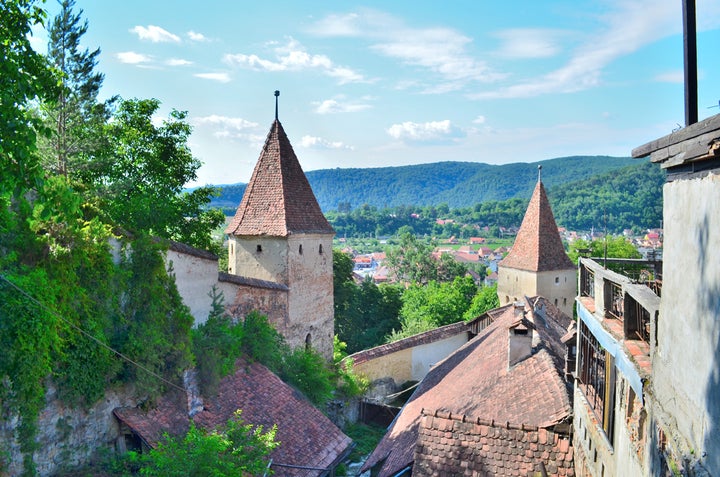 Enchanting town plazas that date back to medieval times, rolling hills as far as the eye can see, castles cloaked in the mystery of Count Dracula, craggy mountain vistas, and a seemingly infinite array of fortresses and churches.
And don't forget the Transfăgărășan – arguably the most spectacular road in the world.
Romania's natural beauty and cultural diversity will surprise you. Bordering the Black Sea in Southeastern Europe, the country's assets also include the Danube River and Carpathian Mountains.
Romania gained independence from the Ottoman Empire in 1877, but it's the post-WWII history as a communist-bloc nation under the iron fist and excesses of former dictator Nicolae Ceausescu that is more widely known. In December 1989, a national uprising led to the overthrow and execution of Ceausescu who had been charged and found guilty of genocide. In 1991, Romania became a republic with a multiparty system, market economy and individual rights of free speech, religion and private ownership.
CITIES, TOWNS AND VILLAGES
Romania – particularly Transylvania – is home to some of Europe's best-preserved medieval towns.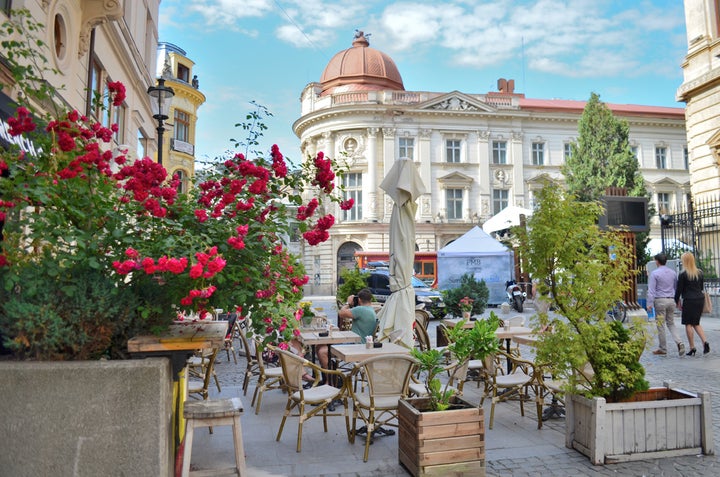 Nicknamed "Little Paris," Bucharest is Romania's largest city and capital, and home to Ceausescu's Spring Palace and the world's largest parliament building. But it's the labyrinth of narrow cobblestone streets and architecture of times-gone-by of Bucharest's old town that attracts visitors in droves to linger in the antique shops, cafes, and galleries.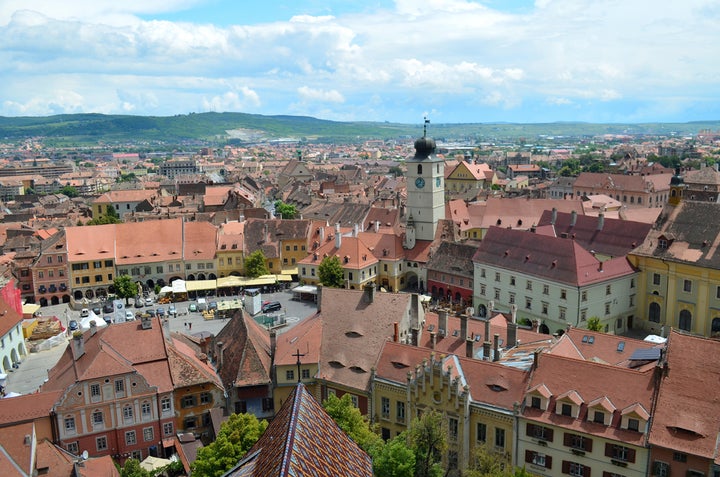 Built in the 12th century by German settlers known as Transylvanian Saxons, Sibiu's pristine old town has retained its grandeur and is not just one of the prettiest towns in Romania, but perhaps in all Europe. It's a pedestrian city, with an imposing medieval wall, well-preserved towers, narrow streets, gabled 17th century buildings, the infamous Liar's Bridge, and two church-dominated squares – Great Square and Little Square. FITS, Sibiu International Theater Festival complete with parades, live music and performances, fireworks, and free prosecco is hosted by Sibiu every June.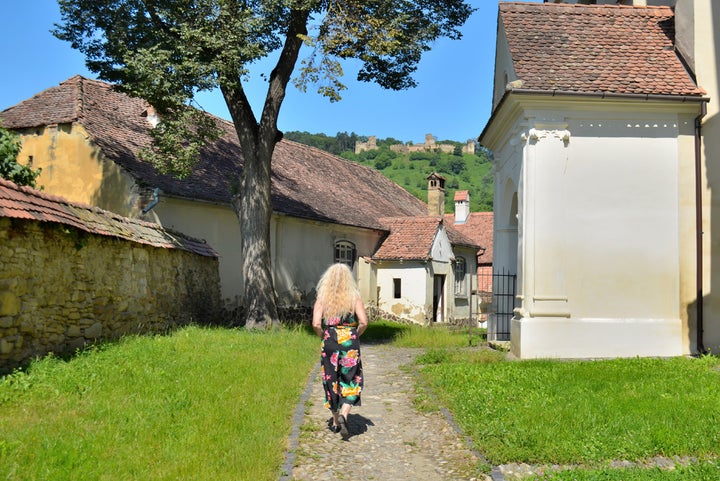 The Romanian countryside village of Saschiz may be tiny but the views are spectacular! Its15th-century church is part of the World Heritage Site's villages of fortified churches in Transylvania,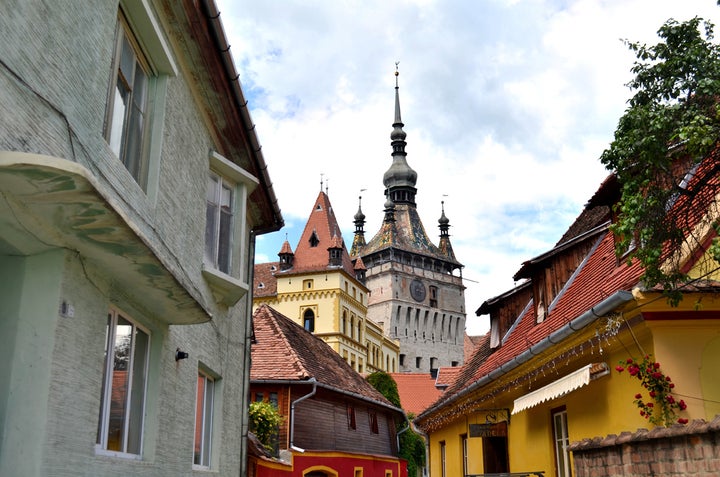 Sighisoara is widely considered one of the most beautiful and best-preserved medieval towns in Europe. The impeccably unspoiled 16th century mix of hilly cobbled streets, turrets, towers, burgher houses (homes of the wealthy bourgeoisie), town squares and ornate churches has been compared to the magical ambiance of Old Prague or Vienna. Sighisoara is also the birthplace of Vlad the Impaler, also known as Dracula, although the two are unrelated as one is factual historical figure while the other is fiction.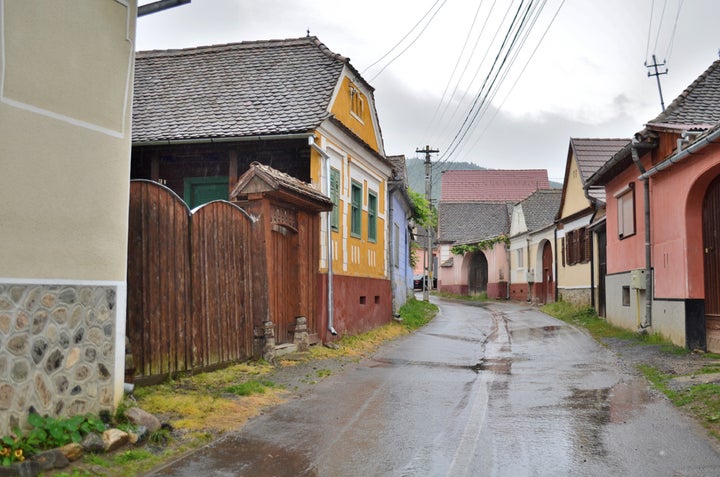 This tiny village is special in that it is possible for visitors to visit a local family. At the Bunica Eugenia farm, we learned how to make thick baked cheese polenta and sampled their homemade blueberry brandy and apple pastries. It's the ultimate in farm-to-table experience.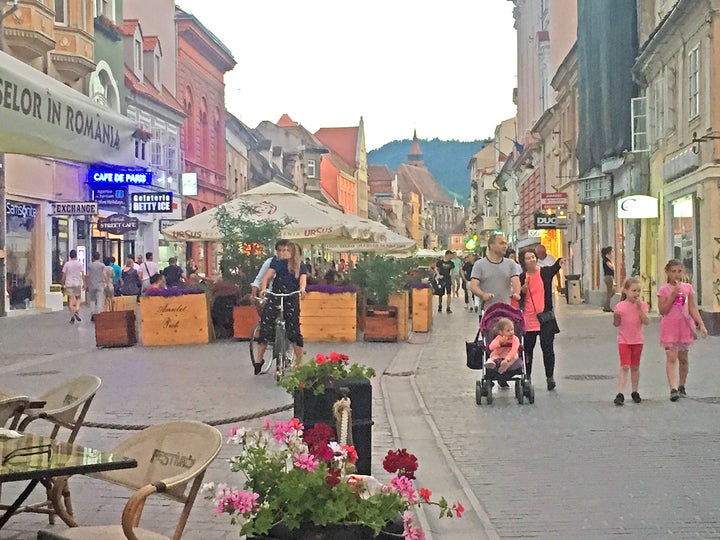 Framed by the Carpathian Mountains, Brasov is one of the most visited cities in Romania. Founded by the Teutonic Knights in 1211, it's a mix of colorful Gothic, baroque and renaissance architecture, with a cobbled old town square and lively cafes.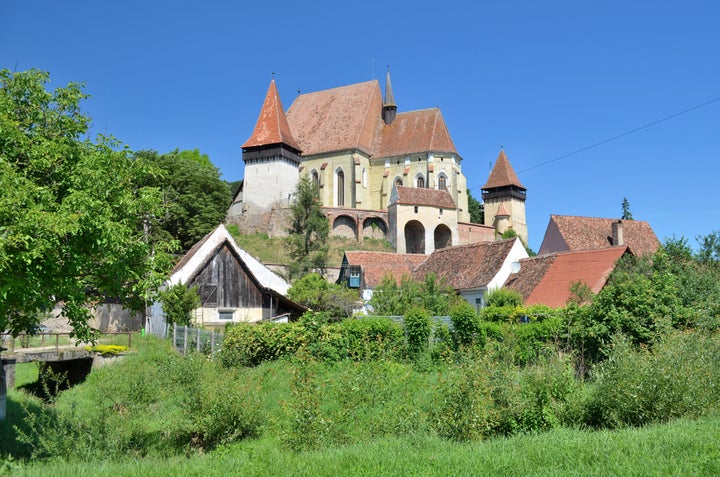 The 15th century picturesque fortified church is a UNESCO World Heritage Site. The late-gothic architecture stands in the middle of the appealing village surrounded by farms, vineyards, and cobblestone streets.
CASTLES, FORTRESSES AND FORTIFIED CHURCHES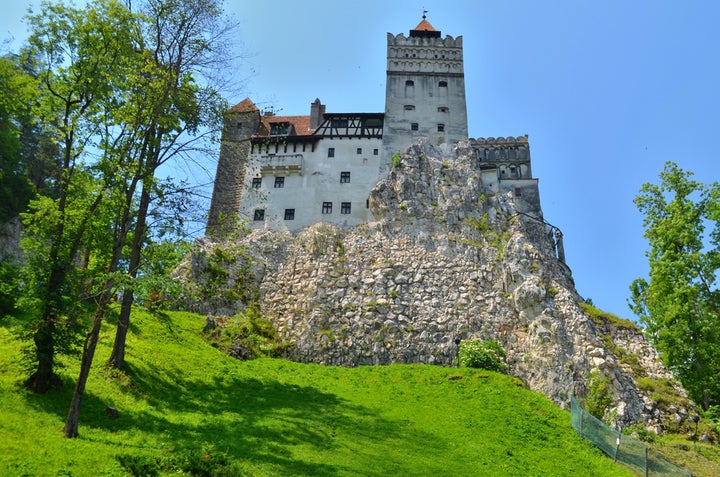 Perched high on a craggy 200-foot rock, with medieval towers, turrets, underground passages and winding staircases, is the most notorious of Romania's bastions: Bran Castle. The castle is shrouded in myth and mystery, horror and intrigue – some factual, some fiction. Dating from 1212, the castle has come to be associated with Vlad the Impaler, also known as Vlad Dracul and often confused with Bram Stoker's fictional character Count Dracula. Vlad the Impaler, while not immortal, was pretty scary and nasty in his own right, known for his cruel and intimidating method of torturing his enemies.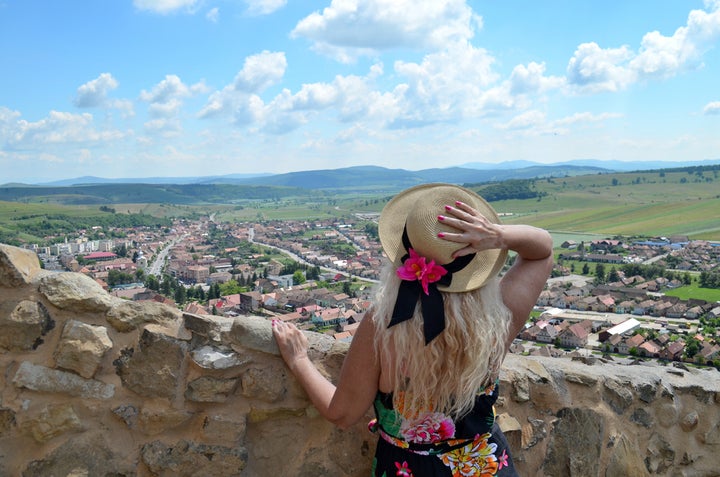 The Rupea citadel is one of the oldest archaeological sites in Romania, dating back to the Paleolithic period, 5500 BC. The panoramic views of the city from the crumbling walls are stunning.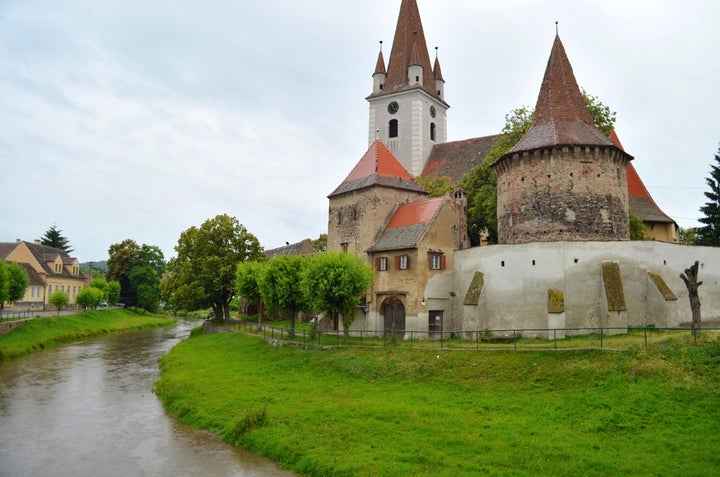 Built in 1495, the gothic-style Evangelical church stands on the site of a 13th century Roman basilica. The biggest (and quirkiest) attraction here is one of fortress towers, called the Bacon Tower, which currently houses row upon row of…yes…drying meat.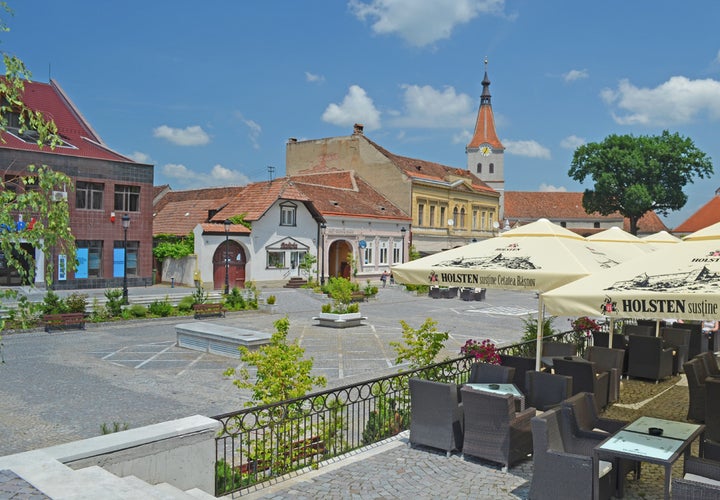 Rasnov Fortress is located on a rocky hilltop in the Carpathian Mountains, 650 ft. above the amiable village of the same name.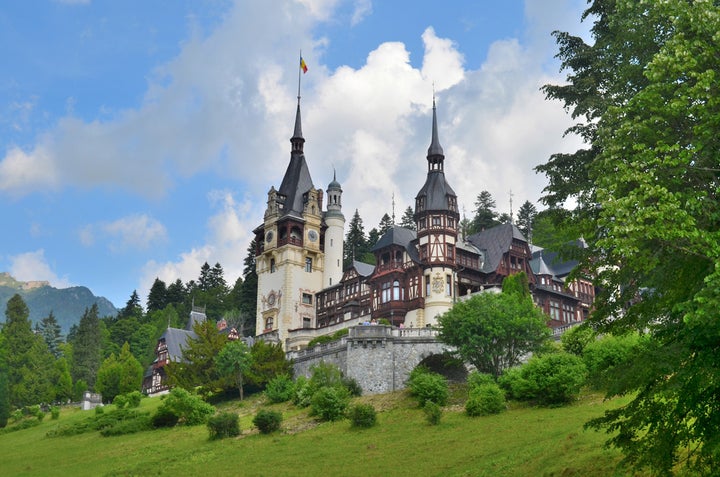 Peleș Castle is a 160-room Neo-Renaissance chateau nestled at the foot of the Bucegi Mountains in the picturesque town of Sinaia. Completed in 1883, the elaborately adorned castle served as the summer residence of King Carol's royal family until 1947. It was the first European castle to adopt electricity, and host to Romania's first movie projection in 1906 in its own dedicated theater room.
OTHER ATTRACTIONS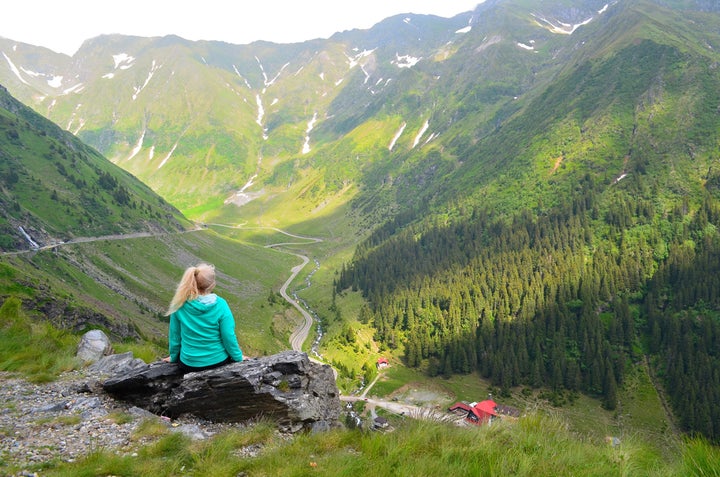 Named "the world's best road trip" by Top Gear, the Transfăgărășan winds through the Fagaras mountain range in a shocking series of white-knuckle hairpin turns and sharp descents. The 56-mile path climbs to an altitude 6,699 feet, slinking past gorgeous views of Vidaru and Balea (glacial) lakes and waterfalls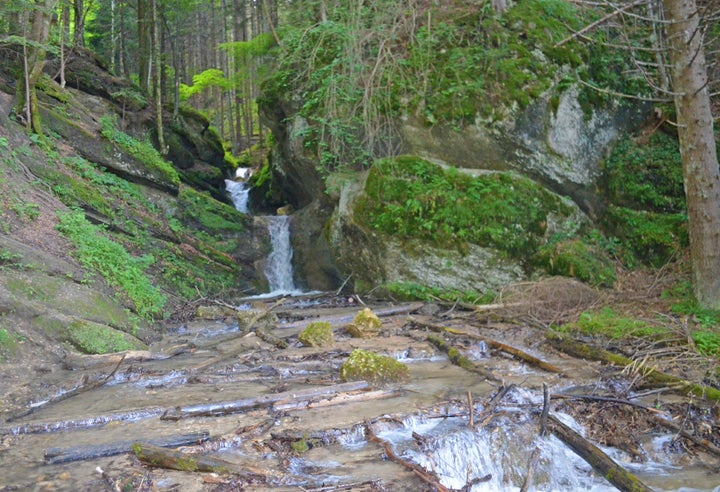 Europe's Carpathian Mountains stretch nearly 1000 miles with more than half of the range in Romania. The spruce forests, streams, canyons, and waterfalls attract many hikers, and are also home to brown bears, wolves and lynxes.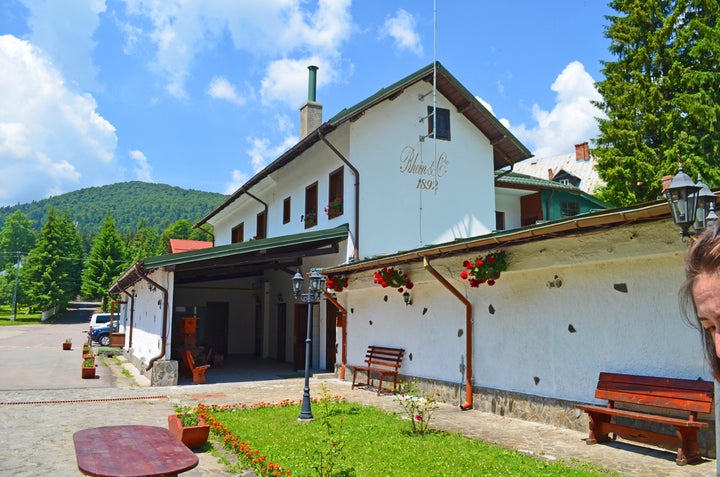 Romanian wine ranks 10th among the world's top wine producers by volume. Cramele Halewood winery exclusively produces its own delicious sparkling brut wine in Romania's oldest sparkling wine cellar using the traditional method. The countryside grounds provide a lovely backdrop for wine parings and tastings.
Romania is a study in contrasts. Whether you go for the culture, the castles, or the countryside, you'll want to go with a tour group like JayWay Travel who specializes in Central and Eastern Europe and will customize your trip according to your desires and specifications.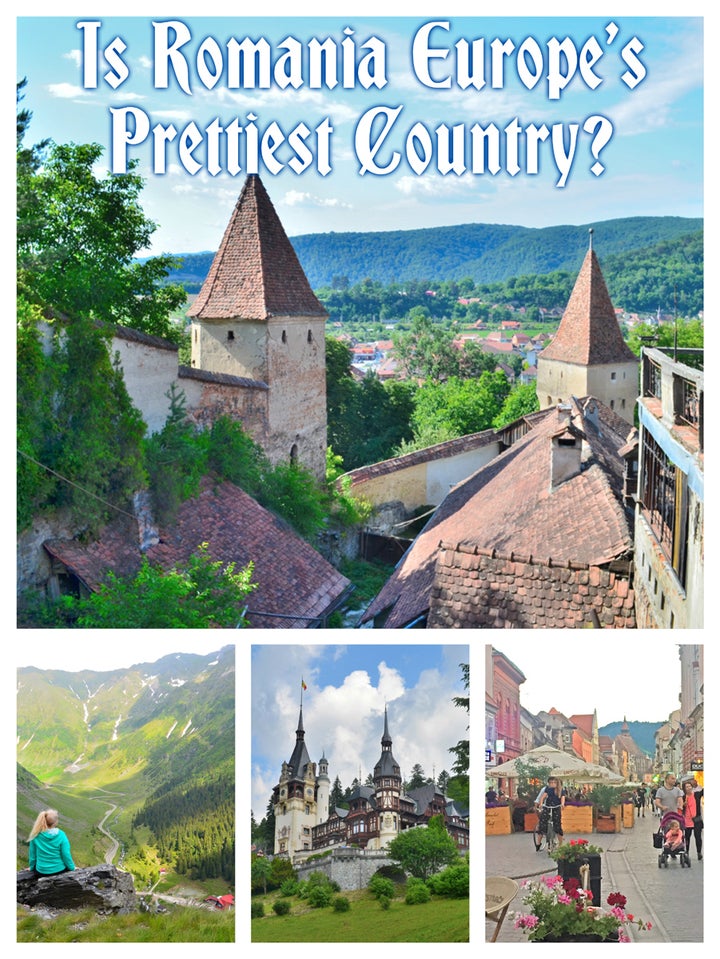 Disclosure: The author was honored to be the guest of JayWay Travel during her stay in Romania, but as always, the opinions, reviews and experiences are her own.
Related
Popular in the Community