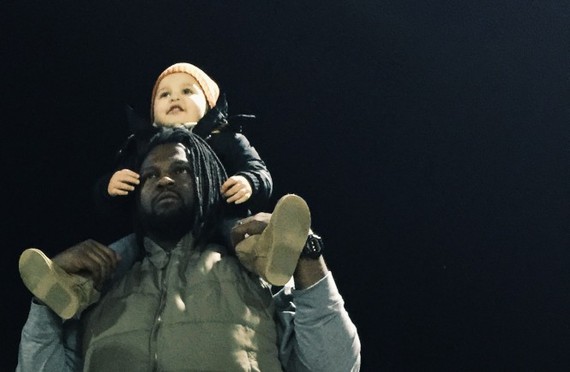 It's not OK to insinuate I cheated on my husband. It's not OK to ask if she's really his. I know you're not funny. It's become obvious in the last 15 seconds. But let's think about a more appropriate way to break the ice. Something less private, like how much money we make or possibly our medical records?
You're right, I may be a little bit sensitive about it, but it's because it is a little sensitive. My husband is Black. My husband grew up without a father. He grew up in a community where that was the norm. He grew up thinking that children were a reason to get picked up by the cops for child support warrants and a bartering chip between parents. That kids were an added expense and an IRS refund.
And as a dad, he's so different from all of that. He reads to her. He takes care of her when she's sick. He fixes her hair and he picks out her clothes. He takes her to the park and chases her around the house. He went to every ultrasound when I was pregnant and her first steps were to him. She is his daughter.
So, it's not funny. Not even with a clap on the shoulder, or an elbow to the ribs. Not when so many times in his life he's had to be the exception. Not when so many times stereotypes fell short on him and he's left to introduce a Black man to people who've never been impressed by one before.
And she does look like him. Those dimples are his, that forehead and that smile. But it's not any of your business that his biological father had blue eyes. It's none of your business that she's never been anything under 99% in height, weight, or head size. And I may be sensitive here, you're right, but it is because he doesn't get to be.
I don't want my daughter to question where she belongs. I don't want my daughter to feel any different, that doesn't make her feel special. I know they are a striking pair: a giant and a princess. But compliment her on her manners. Say she's pretty. Or better yet, tell her she's smart. You asking if she is his sets an ugly precedent, because I'll tell you a little secret: the people who raise a child -- those are their parents. And ultimately, you're right, she's not ours.
Popular in the Community