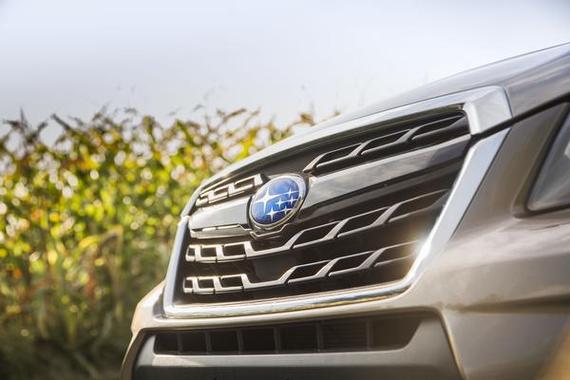 I don't think In-N-Out has the best hamburgers on the planet. It's blasphemy, I know. I grew up eating those burgers, usually on a fishing trip to the San Gabriel river with my grandfather. The burgers (and fries) are good for sure, but others are good too. For example, Five Guys makes a pretty delicious burger, Fatburger is also really good, so is Dick's in Seattle -- and I'd put Cheeburger Cheeburger, The Counter and Fudruckers up against any of those.
Why then does everyone RAVE about In-N-Out? I think it's because they're kind of rare. For one, you can only visit In-N-Out in a few states out West, mainly Arizona, California, and Nevada. There may be a handful in Texas, too.
I think that lack of widespread availability, that uniqueness, is the thing that's driving such rave reviews of In-N-Out. People that do this raving seem to be trying to establish a connection with something unique or cool, thereby saying "Hey, I'm special, unique and cool too." Or they just love In-N-Out burgers - that's equally likely.
Either way, if you have to call attention to how unique or special or interesting you are, I'm guessing even you suspect you're really not. The most interesting people I meet never have to tell me how interesting they are - and they rarely say "Cali" "Chi-Town" or "The Big Apple" when referencing the places they're from or have visited. Add In-N-Out's classic car theme and the California-inspired palm trees on their drink cups and the overall In-N-Out effect is more like a cultural statement than just a place to go for burgers.
Better Than Many
I think it's the same thing with Subaru. The cars are good, no question. I spent the better part of year in a redesigned 2016 Subaru Legacy and found it to be endearing and fun to drive -- one of my personal favorites.
Professionally (separate from my personal opinion), I can say the Subaru Legacy is a fundamentally better car than the current 2016 Toyota Camry, VW Passat and some of the Nissan Altima's lower trim levels. But the Honda Accord and Ford Fusion are better than the Legacy and so is the Kia Optima, yet none of this has stopped Subaru sales at all.
Breaking sales records has become fairly routine for Subaru, which even grew and added sales in 2008 when the rest of the industry was punch-drunk from an economic downturn that led to government bail-outs and idling factories. And they've been doing it fairly consistently for the past several years. In fact, Subaru has seen nine consecutive years of sales growth. No matter what you're selling, that's a home run.
Are Subaru cars the absolute best cars on the road, or is there more to it than that? If you look at how many total cars Subaru is selling, it's about in the middle compared to other automotive brands.
According to Subaru, they sold about 615,000 new cars in 2016. That's more than Acura, Audi, BMW, Buick, Chrysler and Volvo sold separately but far less than Ford, Chevrolet, Honda, Nissan and Toyota. So Subaru isn't exactly a small boutique brand that no one has heard of.
And yet Subaru has done such a great job of painting an image of a car company and customer base that run off the beaten path, both literally and figuratively.
Marketing Peeps
One of the reasons people are buying into the In-N-Out burger mystique Subaru is selling is because Subaru's differentness isn't all marketing hype. Hint to manufacturers -- you have to have a good product first, then paint the picture of how your blender, shoe, computer or car stands out. Listen to that super-pricey agency with the "super excited" account managers, sweet video-game room and execs who wear Vans to the office and they'll tell you marketing and PR can make a clunker into a winner -- but don't believe them. You have to read between the repeated "absolutely" refrains. Put marketing ahead of having a spectacular product and you just anger all your customers who bought something that doesn't deliver. Thankfully, Subaru has real features that set its cars apart.
All Subaru vehicles have an unusual flat 4-cylinder engine and all Subaru vehicles except one have standard all-wheel drive. This engine setup gives the cars a lower center of gravity than would an inline 4-cylinder, V6 or other types. Porsche uses the same engine layout.
Standard all-wheel drive on most vehicles adds a sense of do anything, go anywhere that seems super-desirable in a world of widget-coding cubicle farms and endless data-driven spreadsheets. In the time it took me to write "data-driven spreadsheets," I temporarily began daydreaming about a large plate of nachos and what car I would drive to go get them. Substitute "nachos" with "doing something cool outdoors" and I think you have an accurate description of many people's workdays and an easy explanation for Subaru's never-ending sales increases. Is that what Subaru TV ads are really saying? It's something like "You aren't that loser that works in a flourescent-fueled office, you're interesting and cool - see, like these people..."
The Real Thing
But it's not all marketing and PR hype, Subaru vehicle do come off as a little different. Using the 2016 Subaru Forester XT as an example, there are various driver-selectable settings that make the car behave differently - something you're not going to get on a Honda or Toyota SUV. Subaru's Intelligent Drive offers various settings labeled S, S#, and C-Diff +/- . It all comes off like a STEM student's dream car or the answer choices for an SAT question. There's even a corresponding graphlike display in the gauge cluster. Those buttons and features and their corresponding symbols make Subaru vehicles feel different both in spirit and in practical driving experience.
Does this make the Forester -- or Subarus in general -- the best cars around? No, but as the world becomes more homogenized, with a Bubba Gump's and The Body Shop on every corner from Honolulu to Hong Kong, I think A LOT of folks are looking for "different." In various corporate settings, I've seen the most inauthentic people toss around the word "Authentic." How refreshing that Subaru seems to be the real thing -- the exact opposite of sameness. Yes, it's marketing, yes, it's PR, but it's also the result of building cars that communicate "interesting and cool" without ever having to say a word
Calling all HuffPost superfans!
Sign up for membership to become a founding member and help shape HuffPost's next chapter