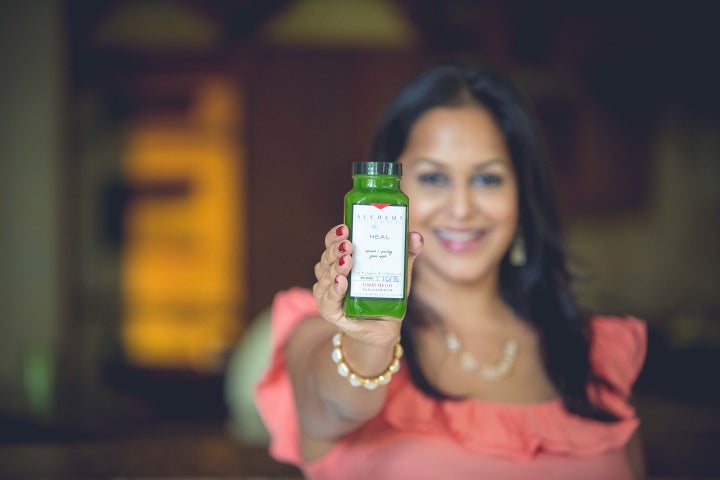 Modern times are incredible in so many ways. Your smart phone allows you to accomplish almost anything with the touch of a button – at any place, anytime, and with incredible speed. Food delivery? Check. Dry cleaning pickup? Check. Movies to keep the kids occupied? Check, check, check. Our appliances and the technology we keep scattered throughout our homes allow us to do so much in such little time, making it seem as if we've organized our lives in the best ways possible.
What if I told you this wasn't the case?
That instead of staying ahead of the curve when it comes to our health, we are really backtracking. Considering the quality of our food, the quality of the air we breathe, and the quality of the water we drink, it seems like a scary time to be a mother. We have so much to do, yet we're always trying to give our children the best, all with the deck stacked against us. Staying on top of your health is, essentially, the only way to prevent you from allowing disease to make a comfortable home in your body. When it comes to staying healthy, taking a preventative approach is critical. Add caring for little children into the mix and you've got no other option but to take responsibility, get organized, and put the kibosh on bad health well before it rears its ugly head.
In the past, we ran through sprinklers on hot summer days (usually without sunscreen!), wandered the neighborhood with friends, ate whatever we wanted, whenever we felt like it. Now as parents, we need to be more vigilant. We need to ensure that we are not taking the 'easy way out' and letting modern technology "simplify" our lives while we overlook our true health needs.
As a longstanding devotee to health and wellness, and the owner of a supplement company determined to make the world a healthier place, I am happy to share my surefire ways to help you stay on top of it all! There are some easy ways to accomplish the goals of being preventative, staying mindful of best health practices, and remaining proactive about the long term health of our kids, and ourselves.
Air Quality
Change your air filters often. Install UV systems in your AC to kill mold and the other toxins making their way into your home's air flow. Open your windows once a week to exchange your air. Because indoor air quality is far worse than outdoor air, allow the fresh air to replace the stale air in your home that could be saturated with chemicals and toxins.


Cleaning Products
Switch to non-toxic products in all areas: cleaners, soaps, hand soaps, dishwasher soaps, and laundry detergents. Try to reduce the toxic burden as much as possible in terms of what surfaces your children touch, what they absorb, and the air you are breathing by switching to all-natural cleaning products. These once-hard-to-find products are now in stores everywhere! Target carries an array of affordable options for you to choose from.


Skin Care Products
Your skin is basically a sponge and absorbs much more than you realize. Try using the Think Dirty App to see what level of carcinogens and harmful chemicals your shampoo, conditioner, lotions, creams and makeup contain. This may or may not surprise you, but overall, you'll be able to make better and safer choices for your family while still taking great care of your skin.


Water Quality
Buy a countertop water filter, and regularly change the water filter in your fridge. In my home, we've installed a full house water system, to make sure all showers and sinks are producing the highest-quality water possible. This not only makes me feel better about what we drink and cook with, but what we lather our porous skin with as well.


Food
Food is a large complex topic, but in short, make sure to choose fresh whole foods over processed. That one is obvious. Look, I know when it comes to feeding children, you'd rather get it done any way they'll have it – I've been there. I look at my children's nutrition from a weekly perspective. In any given week, I assess whether they are getting a good balance of each food group, a good variety of protein sources, complex carbs, healthy fats, fruit, veggies, legumes, and nuts. I checklist mid-week to see if I need to push them to try new things, or adjust the menu to certain dishes. Source organic for the important stuff, and remember, they're children – allow them to indulge once in a while!


Supplementation
Children's multivitamins, a vitamin D supplement, and regular doses of probiotics are a staple for my children. I strongly believe in the power of Ayurveda and herbs, so I add turmeric to their milk, and make sure to add plenty to the foods that I cook. When my children are older, I will give them my turmeric supplement as an immune support and a preventive for chronic disease. Turmeric was a staple in my home growing up, and still continues to be today. It's what I owe my great health to!
I know it sounds like you now have a lot to tackle, but once you have found a rhythm, prioritized what's most important for your household, and have become more proactive about health, you'll be glad to have stopped relying on the "easy way out". As with anything, consistency is key – this practice will become second nature, and you can sleep better knowing that you have done your absolute best to maintain a healthy, happy household.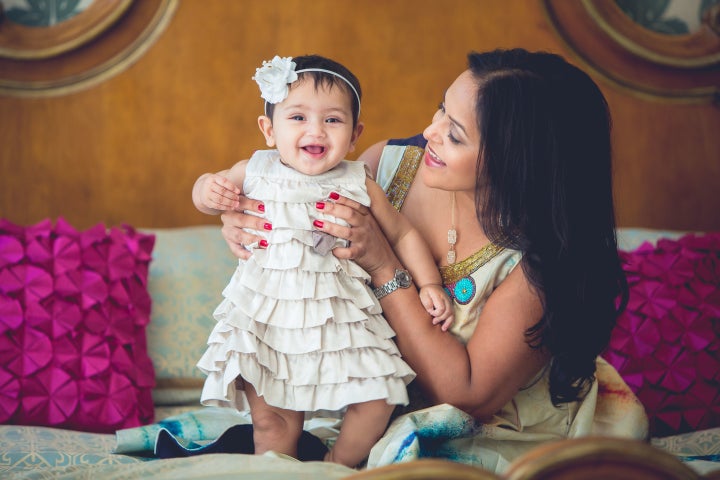 Popular in the Community