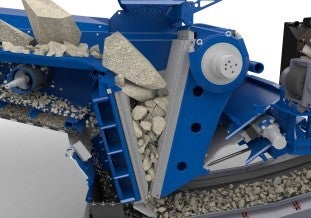 Maybe it was the very name "computers" that got machines off to their rocky start. They were computational machines -- superfast number crunchers. With the advent of display technology and graphical user interfaces, the computer began to show its more creative face. Graphics, animation, and visualization became possible.
Lately screens have come under fire though, especially from parents and educators who think kids are just spending too much time in front of them. Even though parents understand high tech skills will be essential to a secure job future, there's a growing nervousness that we're raising a "swipe and you shall receive" generation: a fear that kids will have an inability to concentrate, communicate or focus.
Now that we're quickly moving beyond screens, driverless cars, virtual reality, voice assistants, and robochats, it can be seen as being downright creepy. The signs of a technology backlash are brewing. Neighborhoods are up in arms about AirBnBs, mobile phones are being likened to opiates. Robots are job killers. Jaron Lanier, one of the pioneers of early virtual reality, takes a jaundiced view of technology in his latest book: Dawn of the New Everything: Encounters with Reality and Virtual Reality. Lanier suggests that VR has the potential to make humans more empathetic, but only if humanity re-enters the tech equation. How can tech get its groove back?
Because we've grown up with silver spoons of Internet access in our mouths, we've become numb to its treasures. The Bertelsmann Foundation has been creating a series of videos exploring the transformative effect of the Internet on countries that are just coming into the digital age. A look through their eyes in documentaries like this one about Cuba's Digital Revolution should remind us of the Internet's potential to evoke wonder. Microsoft just concluded a Skype-a-thon where they connected 500,000 kids from all over the world and traveled over 10,000,000 virtual miles in 48 hours. An invaluable way to put the "wow" back in the web.
Master Machines Not Vice Versa
Developing a sense of mastery over machines has always been a goal of modern of educators. Seymour Papert introduced Logo, a turtle-like creature that kids could command around a screen to allow them to create what lived in their mind's eye. This simple vision has manifest itself in wonderful environments teaching kids critical thinking skills, problem solving and learning from mistakes and iterations. Microsoft now has 2 million licensed users of Minecraft and just made the game a bit tougher to encourage deep mastery. The Maker Movement spawned a movement that spread worldwide, encouraging kids to explore, create and build. Toys like last year's Lego Boost became hits because it taught kids to imagine, build, create and then play with their creations.
Even companies like Cartoon Network, and other more commercial endeavors are trying to move the dial to be more creative, and less "mindless." At a recent CN event Christina Miller, President of Cartoon Network, pulled creators from Minecraft, MIT Media Lab, AdaFruit Industries and others to form alliances that would extend their brand to more creative kid participation. Yes, you can now use MIT's Scratch language to build Cartoon Network characters.
My prediction and hope for 2018 is that developers of kids' products work double time to infuse the creative spirit of wonderment into their products. My company runs a contest looking for some of technology's most inspiring kid products. Check them out at http://kapiawards.com and write us if you have others we should add to the list.
Robin Raskin is founder of Living in Digital Times (LIDT), a team of technophiles who bring together top experts and the latest innovations that intersect lifestyle and technology. LIDT produces conferences and expos at CES and throughout the year focusing on how technology enhances every aspect of our lives through the eyes of today's digital consumer.
Popular in the Community