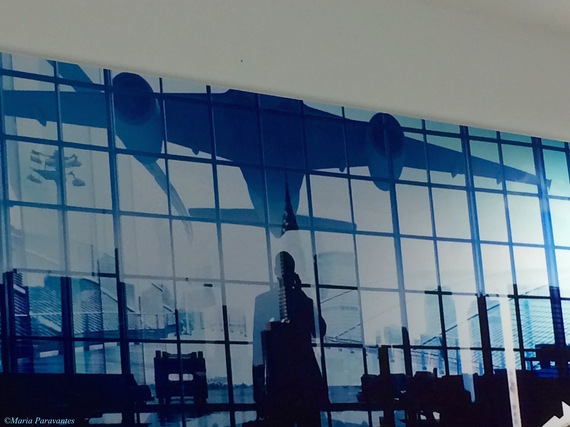 It's all about you, the customer and how to better meet your needs and make your travel experience as smooth as possible with the least possible setbacks and the best servicing available. That's what the decision-makers of the world's aviation industry said last week when they met in Dublin for the CAPA 2016 Summit.
And while younger generation travelers are now turning to their sleek smartphones to book tickets and accommodation, check in, browse the sites, monuments, restaurants and bars, and then let their friends in on the action. Older folks and technology renegades keen on roaming the world and equipped with the cash to do so are finding themselves paying up... but not getting the best out of the experience.
During the CAPA Summit, industry experts across the board, from the airline CEOs and aviation association chiefs, to the services providers and app creators, all agreed that once the carriers get their back-systems updated and upgraded, bringing them up to par with the full breadth of services available on the front end, then we will have entered the new era of travel, which will in effect hand over the complete travel-planning and decision-making process to the customer... in true self-service fashion.
But what happens to the not-so-computer-savvy who don't won't to or don't know how to check in online, browse hundreds of sites with accommodation options on the Net, divulge their private info online, possess no credit cards (yes, this still is the case in many countries across the globe), can't be bothered or basically have no time.
Are we in effect creating a two tier system of traveler? With those savvy enough to pass through check-in leisurely and enjoy shopping and drinks at the airport lounge while the "traditional" traveler has to patiently wait in tediously long lines hoping they can secure a good seat and don't miss their flight?
Well, any critic is bound to point out that that's what travel agents are for. And indeed they are. That's what research is also indicating. A recent ASTA (American Society of Travel Agents) report found that more of half of all agents saw a rise in clients, transactions and revenue last year. But when all is said and done, and the travelers are off and ready to return, what then? Who books their seats, selects the onboard options (increasing by the day), the airport choices and gate navigation, and the overall trip plus the so-called ancillaries?
"It's true, there is a small demographic of older travelers who will just not adapt to new technologies," the CEO of Dublin-based mobile platform provider mtt, David Moran explains.
"And that's where innovation comes in. If you can tap into their needs, provide the incentive to get them to experiment with technology at least once and then radically change their experience for the better, then you just may have won them over," Moran adds.
Mtt, which creates mobile-related products, including mobile apps for travel brands such as easyJet, notification technology, mobile check-in tools and device-based search and booking platforms, was recently acquired by travel commerce platform Travelport.
Exchanging views on the issue with many CAPA participants last week, I realized that air travel is indeed preparing to enter a new era, with developers, designers and innovators aiming in the future to be able to provide a palette of possibilities as infinite as the number of travelers and tastes. At the same time, airlines are eager to bring in more customers and win their loyalties while cutting costs and improving their offerings. The challenge will be to break cultural and generational boundaries and to bring the unwilling, untrusting or critics on board. In the meantime, however, airline, services and airports experts will have to ensure that all demographics are serviced equally... at least until air travel becomes as commonplace as commuting.