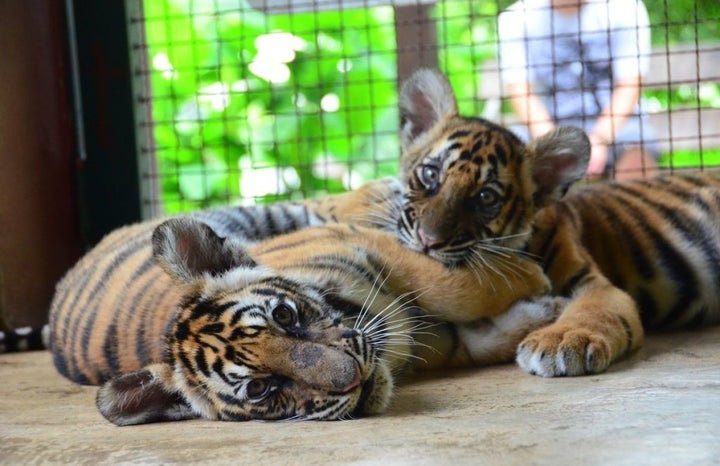 I love cats of all shapes and sizes, so when I learned that backpacker hub Chiang Mai was home to one of Thailand's infamous "tiger farms," I had basically but no choice to include it in my travel plans this past September.
There was just one thing that bothered me: The rumor that the farm's tigers are drugged so they don't, like, kill you.
The good news is that I returned from Chiang Mai's "Tiger Kingdom" very much not-killed. The bad news? I found no evidence that definitively confirms or denies the farm's tigers are being sedated, propaganda publicity leaflets notwithstanding.
Although my subsequent visit to the Samutprakan Crocodile Farm, near Bangkok, left me feeling just an uneasy about the state of animal welfare in Thailand, I've stopped short of condemning it outright.
Instead, I'd like to invite you to take a look at some of my photos from the experiences and decide for yourself.