This question originally appeared on Quora.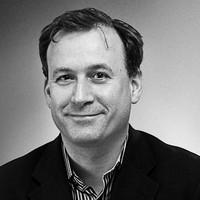 Answer by John DeMarchi, @johnjdemarchijr

Let's get right to the contenders ...
Only a few games can remotely rival what happened at the end of Alabama-Auburn:
The kick looks like it will be good -- it isn't, falling short -- and then, WOW, he could go all the way!!!
Check out these reactions by Auburn AND Bama fans up on YouTube, amazing:
The top four finishes I've ever seen in football games OTHER THAN the 2013 Iron Bowl are:
1) The Immaculate Reception -- Steelers beat Raiders on final play of an NFL playoff game, 1972, on crazy deflection.
2) The Music City Miracle -- Titans beat Bills on final play of an NFL Playoff Game with lateral and kickoff return for TD. You have to love Theismann "I'd take my chances on a return as opposed to a squib kick." As a lifelong Buffalo Bills fan -- thanks, Joe.
3) Replacement Refs Game -- Seattle "beats" Green Bay on last second TD pass on Monday Night Football, a call officials totally screw up (play should have been an INT), throwing all wagers on that game into chaos.
4) Cal vs. Stanford -- The Stanford Band game.
BTW, on Cal-Stanford, watch slow-mo :40 in, clearly that guy is down, game over. So this return even had a blown call.
True, many games have been decided on the final play with Hail Marys and such -- but I've rarely seen a game of the magnitude of the 2013 Iron Bowl decided on such an unusual, rare and final play as a 109-yard return off a missed FG.
The Iron Bowl finish would rank third all-time, but only because 1-2 above were NFL Playoff Games.
The 2013 Iron Bowl Game is the single greatest finish I've ever seen in a college football game.
There was MUCH more on the line than Cal vs. Stanford (those teams were so-so in 1983).
This was #1 vs. #4 in America's arguably most bitter college football rivalry. Cal-Stanford is a very big rivalry, no question; it's just that the Alabama-Auburn is just much, much bigger rivalry; four of the last five national champs were one of these two teams, folks.
Related
Popular in the Community