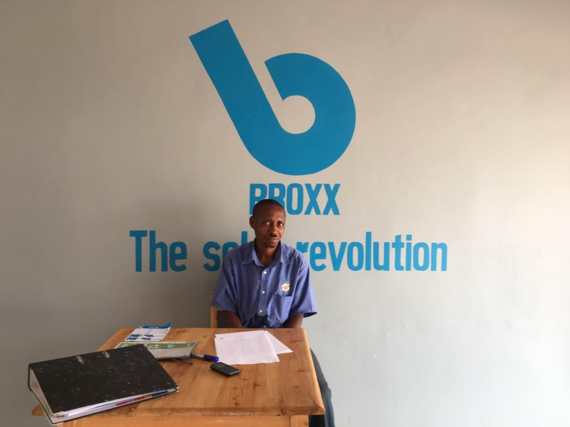 The biggest story in African solar markets may have nothing to do with solar at all.
This week news broke in Bloomberg that the impact investment fund of the world's largest utility ENGIE Rassembleurs d'Energies, co-led a new $20 million Series C investment with KawiSafi Ventures and MacKinnon, Bennett & Company in leading beyond the grid solar company BBOXX. This isn't the first time BBOXX has made news. They pioneered the world's first off grid solar securitization and have backing from high-profile impact investors like Khosla. But this time is different.
Kawisafi, a 100 million USD fund anchored by Green Climate Fund making its first investment is itself big news. But even more important is that fact that ENGIE (formerly GDF Suez) is, simply put, a giant. With annual global revenues exceeding 74 Billion Euros the company has the resources required to make BBOXX a force to be reckoned with. But more importantly the fact that a company of this size would be interested in this market speaks volumes.
Of course the interest is well-deserved. According to BNEF the sector has garnered over half a billion dollars in investment thanks to 15 fold growth over the past four years. The sector is now projected to account for $3 billion in annual revenue by 2020.
But even in a frothy market a company needs to stand out in order to attract the attention of the world's largest private utility. So what makes BBOXX different? Well, it's not really a solar company.
BBOXX was founded by engineers trained at the Imperial College London. That engineering mindset has infused the direction of the company since day one. That's why they now have the most sophisticated remote monitoring, data analytics, and even machine learning algorithms in operation today. The end result is reams and reams of data whose value is literally untapped. From financial inclusion and credit scoring, to access to Wi-Fi the value data can unlock is enormous.
BBOXX generates this data because every system 'talks' to the company's engineers sitting a world away in London. That means a staffer sitting in London can tell when an off grid customer living in rural Rwanda turns on a TV or a light bulb. They are alerted by machine to machine technology that sends information over the cloud as soon as a system begins to draw too much or too little power. Their
machine learning algorithms can then remotely control the discharge of the units battery which helps prolong the life of the unit and save customers money all the while feeding machine learning that makes the system smarter every time it operates.
That means they uniquely understand consumer behavior in a way that no energy company operating in sub-Saharan Africa (or Europe) does today. The reality is despite the impressive scale of companies like ENGIE their systems were rolled out in an entirely different era. Which means they lack the kind of sophisticated data collection and analytics that is increasingly standard in the modern beyond
the grid solar world.
Remember only 43% of Americans have a smart meter. That means similar utilities in the US and Europe know very little about household consumption -- let alone have the ability to remotely monitor and control individual devices. For a 19th century utility a strategic investment in a company like BBOXX provides them the ability to leapfrog into 21st century data streams. Data that will provide insight into hundreds of millions of potential new customers across sub-Saharan Africa.
Ultimately that means that while BBOXX may have started as an off grid solar company, its future lies in big data and potentially even the grid itself. With dysfunctional grids rampant across emerging markets, the ability to understand, diagnose, and control the problem could be a technology breakthrough whose impact is felt all the way up the energy ladder even by the grid itself. As utilities like Engie strategically position themselves to serve emerging markets data may ultimately be the real revolution brewing in African solar markets.
REAL LIFE. REAL NEWS. REAL VOICES.
Help us tell more of the stories that matter from voices that too often remain unheard.