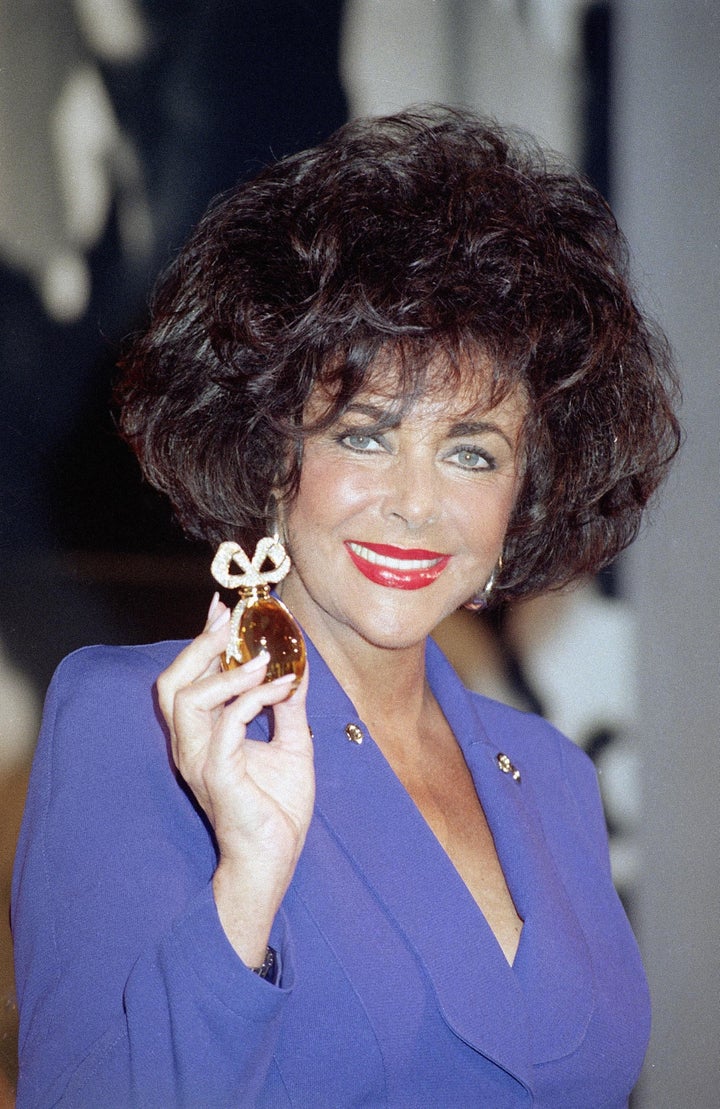 Elizabeth Taylor had barely been laid to rest before the auctioneer Phillips de Pury announced that a portrait of Taylor by Andy Warhol would be offered for sale in New York on May 12. Phillips described the painting as "a dazzling tribute to Elizabeth Taylor" -- "a pristine gem," made by "Warhol at his very best with a perfect screen, flowing colors, and impeccable provenance."
In view of the auctioneer's effusive praise for Liz #5, some observers might have been puzzled by Phillips' prediction of the painting's price of $20-30 million. Now this is obviously a significant sum, but it is a far cry from the $63 million for which the same auction house sold another Warhol painting of Taylor, Men in Her Life, just four months ago. Why the precipitous drop in the auctioneer's estimate? Has Taylor's death caused her artistic value to fall by more than half? Has she been forgotten so soon? Is the art market dissing Elizabeth Taylor?
Fans of Elizabeth Taylor, relax. The fault with Liz #5 lies not with its subject, but with its date of birth. Men in Her Life was made in 1962; Liz #5 was made in 1963. And that makes all the difference.
1962 was Andy Warhol's annus mirabilis. By the metric of frequency of illustrations in art history textbooks, Warhol's 1962 was the most important year ever enjoyed by an American artist, and the second most important for any artist in the 20th century (behind only Picasso's 1907). During 1962, Warhol introduced into advanced art the use of mechanical reproduction (silkscreening); serial imagery; and the explicit use of photographs as the basis for paintings. At the same time, he effectively initiated a new model of artistic behavior, by carefully constructing a persona (of naïve innocence) that complemented the simple, superficial images of his art.
During the past two decades, it has become increasingly clear that Warhol initiated a new era in art. His work of 1962 was the focal point of a conceptual revolution, that changed art in the decades that followed as thoroughly as Picasso's conceptual revolution of 1907 had done for an earlier era. Warhol's enormous recent success in the auction market witnesses the art world's recognition of his enormous influence on contemporary art, as many of today's most prominent artists, including Gerhard Richter, Jeff Koons, Cindy Sherman, Takashi Murakami, and Damien Hirst, are all in specific ways heirs of Warhol.
The most important works of art are those that announce the most influential innovations. Pablo Picasso declared the Cubist revolution in 1907, and Andy Warhol launched the Pop revolution in 1962. Liz #5 was part of Warhol's revolution, but it was made a year too late to have been among the first shots fired. Phillips de Pury has estimated that the one-year lag reduces the value of Liz #5 by $30-40 million. In May, art collectors will show us whether they agree.
Calling all HuffPost superfans!
Sign up for membership to become a founding member and help shape HuffPost's next chapter