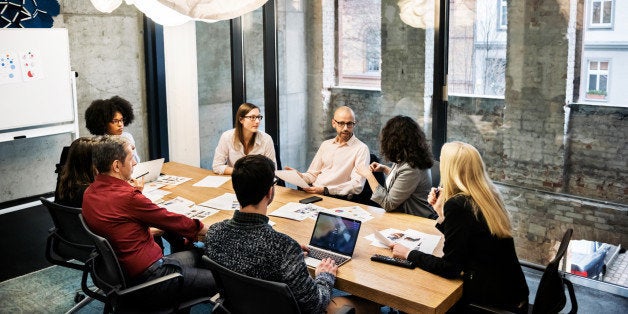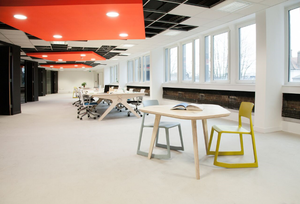 It seems that the world is abuzz with thoughts of creating the next big tech startups, with the prospects of such innovations touted on both individual and societal levels.
For instance, a soon to be published paper from Rotman academic Laura Doering highlights the entrepreneurial potential of poor communities in Panama. Such communities have just as much potential as richer communities, they say, but they struggle to sustain those businesses into profitability compared to their richer peers.
"Poorer entrepreneurs often don't get the chance to profit from the creativity that they're bringing to market," the authors say. "It helps us understand why entrepreneurship generally doesn't serve as an avenue for economic mobility for the poor."
The start-up bubble
The study was pertinent because this week I attended the launch of a new co-working facility in the London borough of Croydon. The facility, called TMRW, is part of a multi-billion pound effort to regenerate a part of London that is perhaps typified by the 2011 images of rioting and looting in the area.
The facility was literally drowning in kool aid, and Francois Mazoudier, CEO of the facility, told us about the unique lighting in the facility, the Swedish wood that went into the furniture and the Brazilian coffee beans served in the cafe. Heck, they even had beer on site called Cronx in reference to the Bronx part of New York and of course the ubiquitous ping-pong table.
Undoubtedly it will make a nice place to come and perch your laptop and work, but will it do much to help improve the start-up success ratio? After all, it's well known that 90% of start-ups fail, and of those that do stagger on, 76% of them only employ the founder.
I think this context matters, because there's an impression that start-ups are cool and trendy and the engines of creation for our economy. Official statistics suggest that self-employment has reached record levels, but this is only likely to boost the economy if those start-ups grow, both in revenue and employment terms.
What it takes to scale
It's this that's behind the renewed push by the government away from start-ups and into scale-ups, with this culminating in the Scale Up Report by Sherry Coutu that reinforces the need to focus on growing businesses rather than merely creating them.
The reports highlight three main things that are crucial to successful growth:
High levels of support for innovation - this covers things such as tax incentives for R&D and support in exporting or licensing your inventions
Top notch institutions - including high quality universities with strong links between academia and business, a supportive tax environment and political stability
Promotion of risk - with a robust framework to mitigate risk and give investors confidence
Which brings me back to Tmrw, as they don't really provide any of that, instead following the almost identikit formula perfected by the We Work's of the world in providing somewhere hip and cool for young people to work on businesses that in all likelihood will fail.
It isn't an official stat, but the Co-Working London website lists 135 such facilities in the capital, all I suspect run along similar lines, and all with very flimsy evidence that they have generated the kind of 'scale-ups' that are so valuable.
Less coffee, more support
It's hard to say if there's a bubble created here, but if we look at accelerator funds that have a track record of supporting the growth of companies, they appear much less focused on the hip veneer that drips from the walls of most co-working spaces.
For instance, a recent joint report from the Universities of Oxford and Cambridge into scale-ups revealed the crucial role managerial support plays.
"Most SMEs experience zero or little growth," the report says. "Although 'gazelles', the companies that grow turnover by 20 per cent for three consecutive years, are much talked about they are in fact a rare species: they are responsible for most of SME growth but they amount to only two per cent to four per cent of SMEs."
The report goes onto provide a number of key factors that support growth, including having an excellent management team, a strong partnership network and an ability to expand overseas.
With such intense competition in the market, it is perhaps only a matter of time before this bubble bursts and those that go beyond the superficial and who provide their members with these networks and support will survive, and those that focus instead on ping-pong and coffee go to the wall.
Related
Popular in the Community