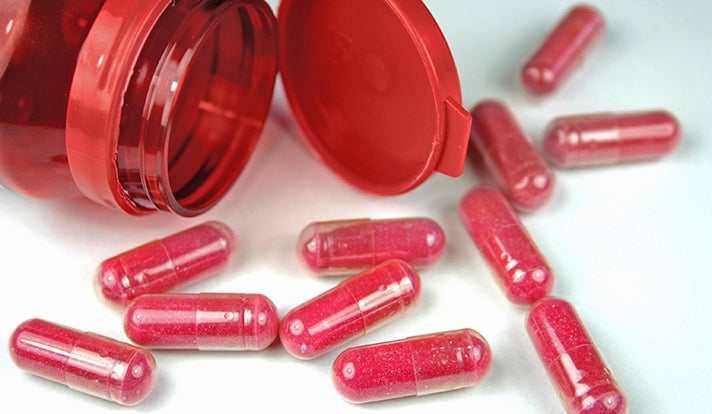 Our cranberry capsule study published this past week in JAMA has put the cranberry industry on the defensive. More than that, they are now on the offensive to try to discredit both me and the study.
I started studying different cranberry capsules in older women in 2007 because I really wanted to reduce the ill effects of UTIs in this population. Cranberry juice is hard for lot of older women to drink, though it had been shown to reduce bacteria and white blood cells in the urine of older women in a 1994 JAMA study. Capsules seemed like an appealing alternative to test.
For close to 10 years, I've done systematic studies regarding the feasibility of administering cranberry capsules to older nursing home women, identifying the optimal dose to test in this population, ultimately leading to this trial. We essentially replicated the successful 1994 cranberry juice study, just substituted juice for capsules and used double the dose. I competed for funding from the National Institutes of Health (NIH), funded by tax payer dollars, to conduct this study. It took me a year and a half to successfully secure funds and started the study in 2012. I never took money from either the pharmaceutical or cranberry industries. The primary endpoint of the study always was bacteria and white blood cells in the urine, it has never changed. You can check clinicaltrials.gov to be sure.
To be clear, no one more than me wanted this trial to be a success. I would not have devoted so many years of my life to this work if that were not the case. I certainly did not begin this work with the goal to debunk a myth.
What's interesting to me is that the cranberry industry hailed the successful cranberry juice study in 1994 and most certainly benefited from it. This time around, though we used the same endpoint as that study (which they now claim is flawed), they are singing a different tune. What's the difference? We found a different result.
Cranberry capsules are regulated by the Food and Drug Administration as a dietary supplement. But under the Dietary Supplement Health and Education Act of 1994, the FDA is not allowed to review products for safety and effectiveness before they are marketed. Where does this leave consumers? They are left trying to figure out which cranberry capsule might be best. In the marketplace, there are capsules with close to no proanthocyanidin (PAC) and products with up to 36mg of PAC. The price of commercially available capsules ranges from about $5 to over $200 for 30 capsules.
As I've said time and again, many women truly feel that cranberry juice eases the burning that they feel with an impending UTI. Many other women swear by their cranberry capsule or tablet of choice. To all of these women, I encourage you to do whatever you think works for you. However, with the scientific evidence available to date, I can't support cranberry capsules of any PAC content to prevent or reduce bacteria in the urine of older women.
To the cranberry industry, your message is consistent. You support studies that work in your favor and try to invalidate those that are not. You may not like the results of our study this time around, but don't disparage its scientific integrity, the investigators, or the journal that published it.
Related