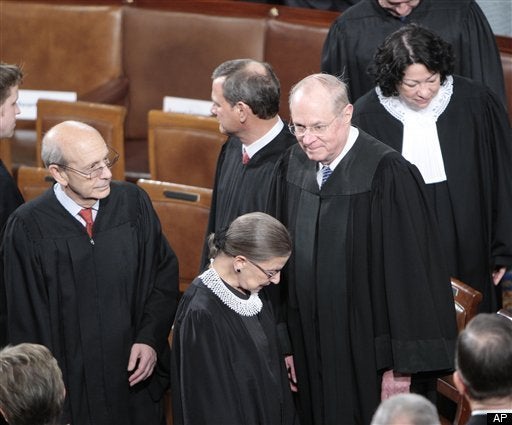 What if law school is no longer as lucrative as it used to be? And what if procuring funding to obtain a juris doctorate is akin to taking out a subprime loan?
Law firms are cutting salaries and hiring fewer graduates, reports Ameet Sachdev in the Chicago Tribune, which means that a law degree may not be a foolproof way to get a high-paying job after graduation. In addition, ongoing tuition hikes on already-overpriced law school degrees make the prospect of unemployment (and loan repayment) after graduation even more dire. Sachdev writes:
With large numbers of unemployed or underemployed lawyers who borrowed heavily to pay for their educations, legal educators face growing skepticism about the value of a law degree.
Law schools are seeing more applicants than ever before, which only exacerbates the situation. Northwestern Law, for example, only sent 55.9 percent of its graduating class to the largest firms in 2009. As its dean David Van Zandt tells Sachdev, "big law firms will never go back to hiring graduates in droves."
What do you think? If you have gone to/are in law school, what has your experience been?
Related
Popular in the Community