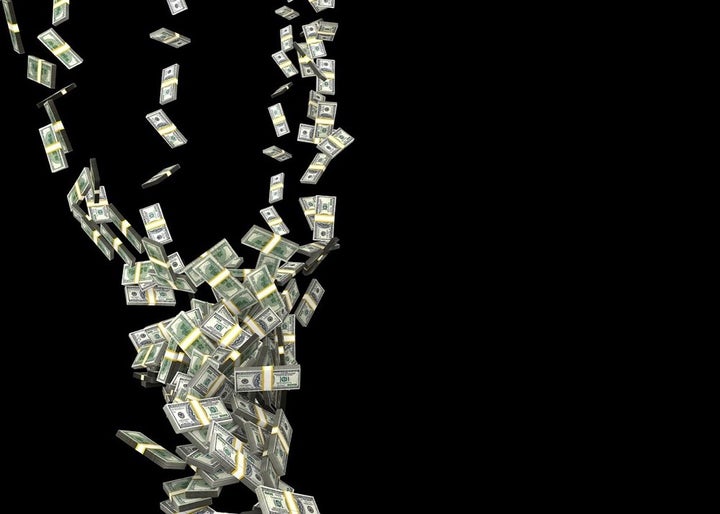 An alarming rise in mandatory resort fees is pushing the Federal Trade Commission (FTC) to consider a change to its four-year-old policy on the controversial surcharges.
In 2012, the federal government's consumer protection agency allowed hotels to add required fees to their room rates as long as the surcharges were disclosed before the room was booked. But it created a loophole that allowed properties to quote a low initial room rate online and then add the mandatory fees later in the process, which consumer advocates argued was unfair and deceptive.
Now, the FTC may be ready to signal that it agrees — that resort fees as they are currently advertised are unfair and deceptive. The agency is poised to announce a policy shift that would require resort fees to be included in the initial price quote — according to multiple sources who spoke on the condition of anonymity because they were not authorized to speak publicly — a move that would effectively end resort fees as we know them. It's a position that even the hotel industry seems to be warming to.
The FTC declined to comment.
Resort fees, which typically cover amenities that were previously included in the price of hotel rooms, such as the use of an exercise facility or business center, have been a long-standing irritant for hotel guests. In the first six months of 2016, the fees have jumped 8 percent to an average of $19.52 a night. The markets with the biggest increases: the Florida Keys (24 percent), followed by Myrtle Beach, S.C., (22 percent) and Miami (20 percent).
"This was quite shocking to me because resort fees are already so high," says Randy Greencorn, who tracks resort fees on his site, Resortfeechecker.com. "I did not think there was room to grow."
But there is, and one of the triggers may have been a hearing last year by the Transportation Department's Advisory Committee for Aviation Consumer Protection, in which an agency representative affirmed that the fees were allowable and could be added to the cost of a room, as long as it was done before the booking was complete. Hotels viewed this as a green light to not only continue charging the fees but to aggressively increase them.
"Breaking apart the resort fee from the room cost has no purpose, except to make the room rate look less expensive at the time of booking," Greencorn says.
The FTC's decision would mark the latest chapter in a lengthy fight between the hotel industry and consumer advocates. Customers have fought the fees for more than a decade, but earlier this year, they found a friend in Washington when Sen. Claire McCaskill (D-Mo.) introduced the Truth in Hotel Advertising Act of 2016, a proposed law that would prohibit hotels from advertising a room rate that doesn't include all mandatory fees. The bill also gives the FTC the authority to enforce the prohibition and state attorneys general the power to bring a civil action in federal court against violators.
At the same time, there have been whispers that the hotel industry is pushing for counter-legislation that would explicitly permit hotels to charge resort fees. If either of these bills were enacted, they would override any policy decisions made by the FTC.
There's a lot at stake for hotels. Although there are no reliable numbers on revenue from resort fees, they are thought to generate hundreds of millions of dollars a year for the industry. Removing the ability to quote an initially low rate would almost certainly have a financial impact on the lodging business.
Rosanna Maietta, a spokeswoman for the American Hotel & Lodging Association, says resort fees benefit hotel guests.
"Our industry prides itself on offering an array of amenities and services to ensure guests have what they want and need from their travel experience," she says. "We work especially hard to make sure they feel comfortable with their purchasing decisions. That's why the hotel industry provides guests full disclosure for mandatory resort fees charged up front."
Is the end near for hotel resort fees?
Maietta says a survey by Axis Research that the association commissioned in April suggests that consumers value resort fees. More than half of the respondents said that they preferred the fee to be "broken apart separately" from the room rate, and 8 in 10 said they were willing to pay the extra resort fees "if the amenities are worth it."
Sara Rayme, a spokeswoman for the American Gaming Association (AGA), which represents casino hotels, says their guests asked for resort fees because they didn't want to pay separately for extras such as Wi-Fi, pool usage, gym and spa access, and bottles of water. "Resort fees simply bundle together such amenities, up front, for the consumer," she says. "As a result, resort fees have provided a much more transparent experience for the customer."
Rayme said that the AGA is not pursuing any resort fee legislation "at this time."
In addition to intense pressure from consumer advocates, one of the key drivers of the FTC's change of heart may have come after Rep. Suzan DelBene (D-Wash.) sent a letter to the FTC in January, asking it to review the agency's authority to determine that mandatory hotel resort fees are a deceptive and unfair trade practice, as prohibited by Section 5 of the Federal Trade Commission Act. In its reply, FTC Chairwoman Edith Ramirez admitted that it does have the authority to challenge "on a case-by-case basis" specific instances of deceptive and unfair pricing practices.
Experts say that's what travelers want: decisive action by the government's consumer protection agency. "I have seen these fees pop up in recent years, starting with Las Vegas and now spreading all over the U.S.," says Steven Grasso, president of North American Traveler, a tour operator based in Boston. "What most travelers want is to know the price per night, plus taxes. Everyone knows that this is just smoke-and-mirror marketing."
Tae Lee, the founder of the Los Angeles-based travel planning site Travo.com, says there is a consensus that resort fees need to make a quick departure.
"Every time I go to Vegas, I have to pay a mandatory resort fee," he complains. "If legislation passes not allowing hotels to charge resort fees, hotels would put it into the base rate." That would make them appear more expensive, but consumers would know they are getting the rate that they would actually pay.
Already, some hotels think the time has come to make these fees a relic of the past, along with high phone charges and Wi-Fi fees. Niki Gross, managing director of the Whitney Peak Hotel in Reno, Nev., says guests would be disappointed by a $25-per-night fee.
"It's somewhat akin to opening a new toy or electronic device and reading that batteries aren't included," she says. "Rather deflating."


Source: Resortfeechecker.com
Related