With all the political, security, religious, and social turmoil in Egypt today it's easy to forget former stomping grounds with a special historical flavor.
It's been quite a few years since I set foot in Cairo's Gezira Sporting Club but was reminded of it when an old membership card turned up while cleaning out files.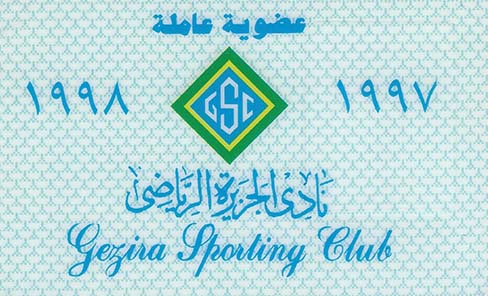 Gezira Sporting Club membership card (Abu-Fadil)
At one time it was the absolute "in" place for Cairenes to be.
During the monarchy of King Farouk, patrons could order pink gins, play cricket, and hobnob with the rich and famous.
When the 1952 Revolution brought in Gamal Abdel Nasser and his Free Officers cronies, membership wasn't as restricted.
By then the cricket pitch and distinguished British members were gone but the club still turned out international champions in a number of sports.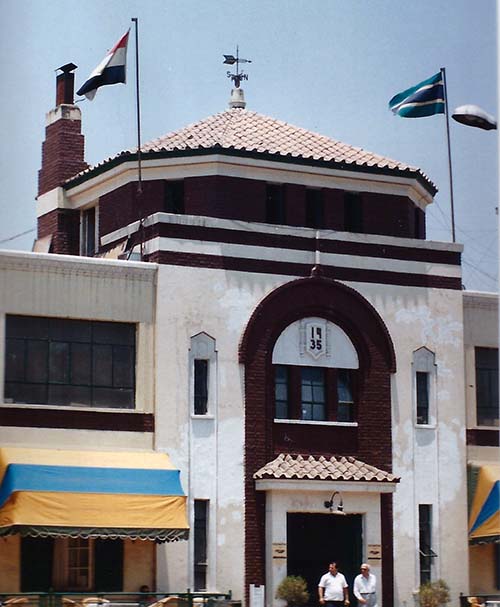 Gezira Club's Lido pavilion built in 1935 (Abu-Fadil)
The Gezira Club, which opened in 1886 as a playground for the British who had an impressive presence in Egypt at the time, seems to have withstood the test of time.
Last year someone asked online how much it cost to become a member and was told a husband and wife must pay an annual fee of 17,5000 Egyptian Pounds (about $2,500 at today's exchange rate), 10,000 Pounds ($1,430) for children over 17 and 5,000 Pounds ($715) for children under 17.
Except for Thursdays, Fridays and public events, Egyptians can visit the club by paying 30 Pounds ($4.30) and foreigners may enter by paying 100 Pounds ($14.30), he was told. Peanuts compared to exclusive clubs in Europe or the U.S. but a hefty amount for average Egyptians who increasingly feel the economic pinch of the two-and-a-half-year upheaval in their country.
It's still a far cry from the 18 Pounds ($2.57) families paid in subscription in the late 1940s, or 5 Pounds (71 U.S. cents) for a married couple at the turn of the 20th Century.
By 1990, if an applicant for membership didn't have an advanced university degree, he/she was automatically turned down, I was told at the time.
In the old days, a prospective member had to be sponsored by at least two members "in good standing," be invited to tea or lunch at the main dining room with its souffragis (waiters) in starched uniforms, parquet floor and elegant oak staircase, and be "checked out" for table manners and composure.
Then the candidate would have to wait for months on end before the club committee approved or rejected the application.
The draw, other than social prominence, was, and remains, the plentiful sports on offer, including golf, tennis, squash, swimming, riding, martial arts, football, bowling, croquet, basketball, bridge lounges, a cine club, aerobics, modern jazz, and, a separate children's playground.
But the one-time championship 18-hole golf course was cut to nine during Abdel Nasser's time to make room for a youth organization club. Part of the confiscated grounds were returned and leased back to the Gezira Club years later.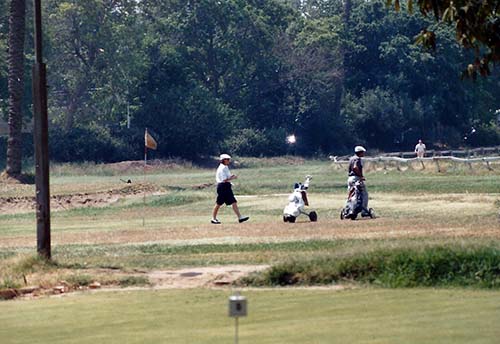 One-time championship 18-hole golf course cut to 9 (Abu-Fadil)
Abdel Nasser also forced open the membership gates to many of his officer friends who were not "club-minded" and wanted it to be more Egyptian, according to veterans at the time.
Egyptians were excluded when the facility first opened on the island of Zamalek as the Khedival Sporting Club, in reference to the country's ruler.
Egypt's pashas (landed gentry who later gained entry) all had stables and ran horses at the club's racecourse.
The ladies were very elegant and always showed up in the latest European fashions for dinner dances.
Fast forward to the late 20th Century and older patrons would complain about the use of drugs by younger members, a lack of decorum, and too many signs of conspicuous consumption like fancy cars and designer sportswear.
Coupled with that was the increased presence of veiled women and a ban on alcohol apparently triggered by an incident involving a younger member threatening an older regular who took it badly and died of a heart attack.
The alcohol ban - also a bow to rising fundamentalism in the country - is in sharp contrast to the happy-go-lucky days when the majority of British members used the club's social and sporting facilities to the fullest.
In a faded water-stained navy blue suggestions book, several entries called for a wider choice of whiskies at the bar.
"The cocktails should be more concentrated and the olives more edible," said one member some 80 years ago.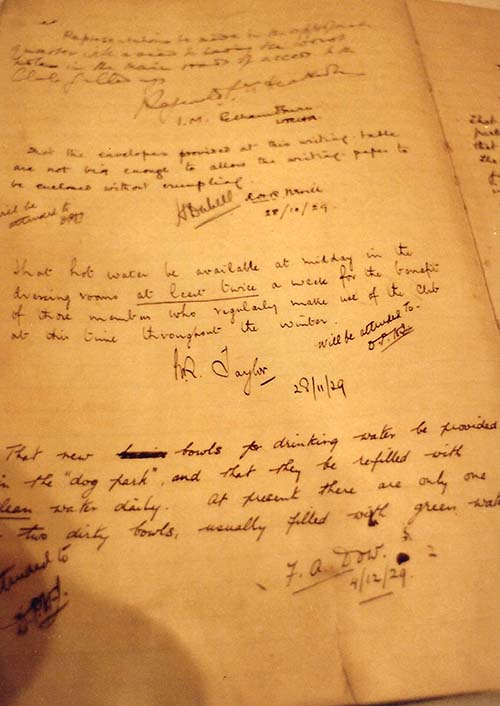 Club members' suggestions go back to 1920s (Abu-Fadil)
Another member, a certain D. Knight, suggested in 1931 waiters be instructed to serve "Schwepps" tonic water with gin, rather than the locally bottled variety.
In 1932, four members wanted effective steps be taken "to prevent the barman for the general lounge from giving short measures of whisky."
A certain R. Martyn requested a plate of sliced lemons be placed daily near a water fountain in the men's dressing room.
Several Royal Air Force officers also asked that a portion of the polo grounds be set aside and allotted pro rata to RAF, army and Gezira ruggers during the season for rugby matches.
Members and administrators may have moved with the times, athletes may be donning colorful T-shirts with catchy slogans, and wearing expensive sneakers instead of more subdued traditional regulation attire, but is the Gezira Club still the "in" place in Cairo, and will it survive another century?
Related
Popular in the Community