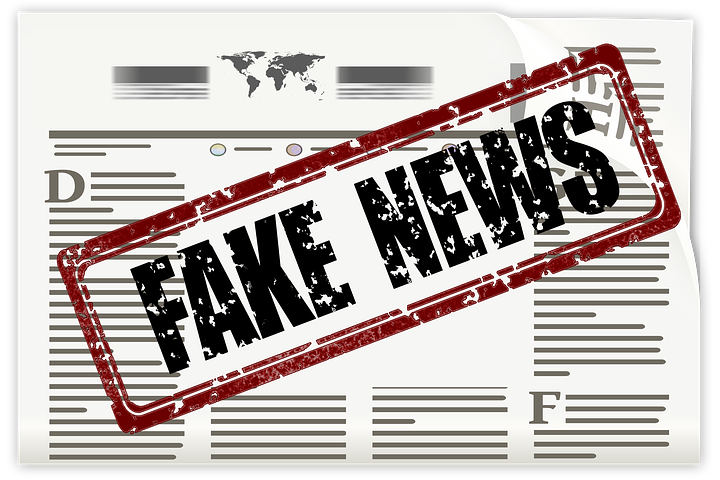 I find offensive Cassie's attempt to airbrush out of history women who have visited every country before her. If the media outlets that parroted Cassie's claims had done due diligence, they might have discovered a number of pioneers AHEAD of Cassie. According to research by travel writer Stefan Krasowski, ten women preceded Cassie, many of which have had prior media coverage.
Finding some of these women wasn't difficult. I contacted elite travel organizations: the Travelers' Century Club (TCC), Most Traveled People (MTP) and The Best Travelled (TBT) as well as Ryan Trapp, co-editor of Chasing 193, Volumes I and II who interviewed many of the people who have traveled to or are intending to travel to all 193 United Nations (UN) countries.
Dorothy Pines appears to have been the first woman to have visited 192 countries. A month before she died in 2011, South Sudan became a United Nations member state. I was unable to confirm if she visited it preceding her death.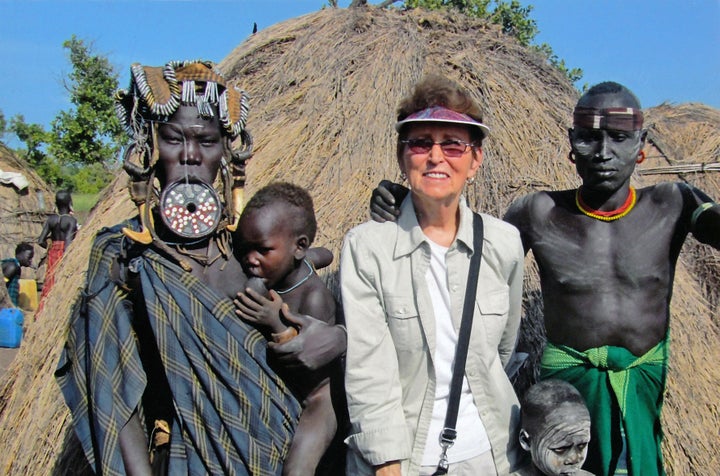 Audrey Walsworth claims to have visited the 192 UN countries by 2009, then added South Sudan following its 2011 independence for 193 plus Kosovo, Taiwan and the Holy See (Vatican City) for 196 in 2011.
Marian Speno claims to have visited 196 countries also by 2011.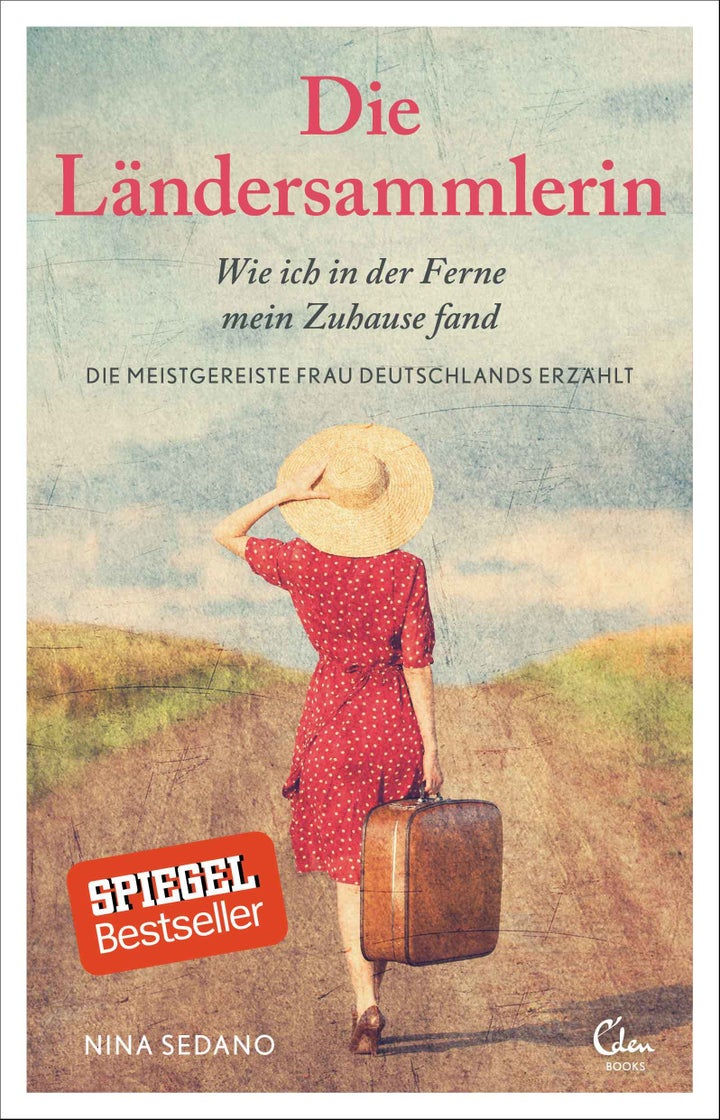 Nina Sedano, says she also completed the 196 countries by 2011, was 'verified' by TBT and is included in Chasing 193. She recently published a book in German, "Die Ländersammlerin" about her travels. She has traveled to 197 countries since she includes Palestine as a country.
There may be other women who have traveled everywhere but haven't advertised or made it widely known. Shockingly, none of the major publications who parroted Cassie's claims reached out to these women.
Audrey and Nina both contacted Cassie on this matter and have not received response.
Cassie was awarded two Guinness World Records (GWR.) According to Sofía Rocher, Public Relations Coordinator for Guinness World Records North America, Inc., Cassie broke, "[1] The fastest time to visit all sovereign countries and [2] The fastest time to visit all sovereign countries (female)."
Cassie was not, however, recognized for being the first women to travel to every country since "[o]ne of the requirements for categories to be recognized as Guinness World Records titles is that the record needs to be breakable. Therefore, a record for the first woman to visit every country would not be recognized by our company since it wouldn't be breakable by other individuals."
Cassie apparently expects people to accept what she says as fact, even when it belies the truth. Our interview was on the record and she consented to me taping her. Yet, she later claimed that I "had taped our conversation without [her] knowledge," and sent me the following email:
I was surprised to read your admission that you had taped our conversation without my knowledge, let alone my consent. You, as an attorney, should know that taping a telephone conversation with a Connecticut resident without their knowledge and consent is impermissible and exposes you to civil liability (C.G.S § 52-570d). I have engaged Attorney Charles W. Grimes to represent me in this matter. He and other members of his firm are copied on this email.
You should not go forward with anything having to do with me unless and until the matter is resolved to my satisfaction.
You should not communicate with me, but rather, direct any and all further communications to Attorney Grimes, copying the other members of his firm.
Cassie claims she is the only documented (or "on record") woman, yet Guinness did not document her for first but for fastest.
Cassie recently tried to justify her claim by stating on Facebook on April 13, 2017, that she is
the first woman/female that has submitted legitimate forms of evidence of having traveled to each of the 193 Sovereign Nations, plus the Holy See and Taipei, to a third party, namely, Guinness World Records – evidence that has been legally verified by them, thus making me the 'first woman/female on record' and 'first documented woman/female' to have traveled to every Sovereign Nation.
This statement contradicts GWR's email to me which said,
I have provided all the information I have on the matter. We can't speak on Cassie's behalf or have a say on what she mentions to the media. At the moment, we do not have further information to share.
Petro Marais, a traveler, reached out to Cassie about her claims. Cassie sent the following rambling diatribe back to her:
I obtained a minimum of 2 forms of proof from every single sovereign nation, and risked my life doing so for some. You can hate me, but I obtained proof, something that no other person who is claiming to be the "first" has done. I'm friends with Lee [Abbamonte], and many other men who have been to every country, women as well who have been to many. Before you judge someone, take a step back and educate yourself a bit on the person who you're judging. Learn to understand what having "verified proof" means, as opposed to believing everything and everyone you see or hear about who claims to have been to every country. The "honor system" approach, as TCC uses, allows people to check countries off a list, pay a fee, then claim they have bragging rights of having traveled to every country. When it comes to making women's history, or any history for that matter, the proof is in the pudding. Since there is no other woman in the Guinness Word Records system proving of having been to every country, that makes me the first woman on record of having done so. Plain and simple. I stand firm in my proof and my beliefs and if you don't like it, more power to you. But I have respect from many friends of mine who have been to every country, and that's good enough for me :). Sorry you're so bitter and happy to be part of such a negative clan, I can only hope that you'll have a better day.
There are various ways in which visits can be 'documented.' Women traveling decades ago did not have the luxury of geo-tagged selfies of their travels but that doesn't mean they didn't travel to those countries and can't use traditional documentation methods including but not limited to passport stamps, photographs, airline tickets and affidavits from people who traveled with them.
Cassie has created a definition that only she can achieve since GWR will not document anyone unless they are trying to set a record for fastest. The media appears to be permitting Cassie to create a standard that only she can pass.
Cassie's standard is apparently only for women since according to Sofía at GWR, "I have looked into our database and could not find any information or records for Lee Abbamonte." The 'honor system' must be sufficient for Lee and other men but according to Cassie, apparently not for women.
Unlike Cassie, the women who preceded her didn't race around the world viewing travel as 'Pokémon Go.' Their 193/196 visits didn't include airport turnarounds. To them, travel is more than sitting on a plane and getting your passport stamped. Cassie cannot even claim some of her countries such as Nauru as 'visits' according to TBT criteria, which excludes transits that do not go beyond the airport area.
The countries Cassie counted as part of her Expedition 196 also appear to have changed midstream. She expanded the 193 UN Member State list to 196 by adding 3 territories/countries. The 196 initially included Palestine as 'country' number 94 at approximately 2:32 in the video, but it is not on her list of 196, unless "Israel" means or includes "Palestine."
When I sought to clarify which countries she counted as her 196, she terminated the call and said, "Go with whatever you want…You are questioning, like, the countries I traveled to and it is just, it is very strange. Like, no one's done that before …"
Media outlets appear to have published Cassie's claims without verification, then it snowballed as one media outlet borrowed from another without independent reporting.
I did reach out to the various publications and television shows for comment. Savanah Guthrie of the Today show responded, "Jenna [Bush Hager] did not say that [Cassie is the first women to travel to every country in the world]. Here is what exactly she said. Note the distinction. Thanks for watching."
AND EXCITING NEWS FOR CASSIE -- GUINNESS WORLD RECORDS JUST CONFIRMED SHE OFFICIALLY HAS TWO RECORDS:
THE FASTEST PERSON *AND* FASTEST FEMALE TO TRAVEL TO EVERY COUNTRY.
AND FOR A WOMAN WHO WENT ON OVER 200 PLANES, SHE HAS A COMPLETE FEAR OF FLYING!
But at 4:04, Jenna says: "first woman of record to go to every country around the world." After I contacted NBC, the banner was changed to "Meet Cassie De Pecol, first woman on record to travel alone to every country in the world."
NBC also added the following Editor's note: "A headline on an earlier version of the video in this article stated that Cassie De Pecol was the first woman to travel to every country on Earth. She is in fact the first woman on record to travel alone to every country in the world." Jenna Bush also never questioned Cassie's claim, "I am the first women on record to travel to every country in the world." They have not responded to further queries on whether they will make additional changes.
Reid Myers, Senior Manager of Communications for Time Inc., which owns Travel + Leisure, said, "In terms of records, Travel + Leisure defers to authoritative sources like Guinness — the same as other outlets like CNN — while covering attempts as fairly as possible. If there is a contradictory ruling in the future on this from Guinness, we will absolutely update." He did not respond to additional emails. CNN declined to comment on record for this article.
It is not clear why some media outlets such as CNN, NBC's Today show or Travel + Leisure repeated Cassie's claims without verifying them, and why they will not retract or qualify their statements.
By purporting to be the first women and first 'documented' woman to travel to every country, Cassie has ignored and insulted the other women who came before her. The media must stop holding women to different standards and do real reporting and due diligence if they are to be anything more than social share channels. If they had, they would have found the stories of pioneer women travelers who did not come with a seductive, misleading story and a flashy marketing campaign.
Popular in the Community