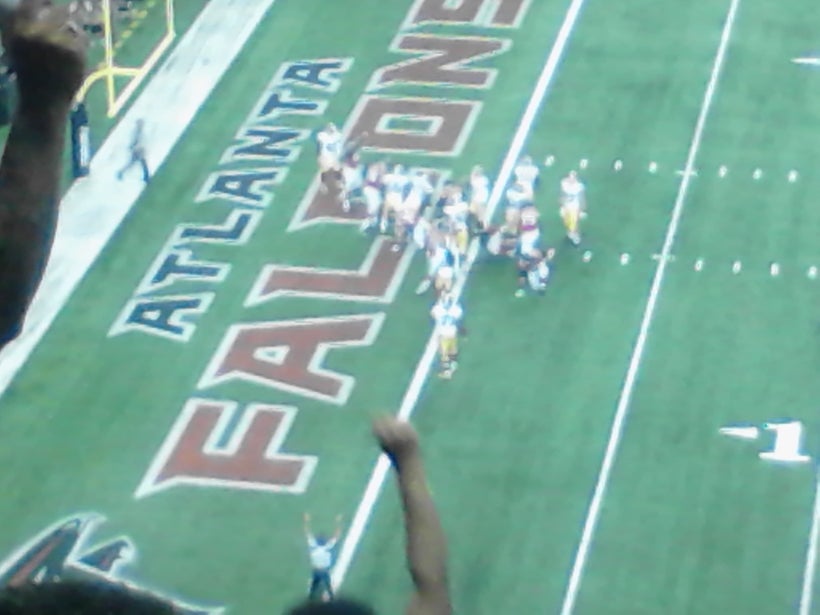 Supporters of the boycott against the National Football League have claimed that their efforts have hurt television viewing of the sport. Is that the case? Research of ratings show mixed results at best for comparing viewership to last year, and may be significantly undercounting those who watch the games in other formats, like streaming. Moreover, the TV ratings are still dominated by NFL games, which are outscoring all other forms of television programming.
But boycotters have one more argument in their arsenal. They claim that ratings "are in free fall" and declining across the board? Is that the case? To answer this, I look at their own sources, from SportsMediaWatch.com as well as Nielsen Ratings, to get the answer, from the week cited, number 13 (and including the following Thursday Night Football game between Atlanta and New Orleans).
SportsMediaWatch.com analyzed seven games. Three of them had ratings increases, while four had ratings declines. I'm sure the NFL boycotters can claim credit for the 18% decline in viewers for the Carolina-New Orleans game and the seven percent decline in Minnesota-Atlanta game (compared to games last year). At the same time, NFL boycotters are at a loss to explain how the Philadelphia-Seattle game was up 11% while the Pittsburgh-Cincinnati game jumped a whopping 34%, using the same metrics.
It's hard to imagine the effective boycott participant saying "I'll show the NFL by not watching the Washington Redskins-Dallas Cowboys game, but I can't resist that Steelers-Bengals matchup!"
Moreover, there may be a reason for any "decline" in NFL ratings, or in any TV viewership (which is down for nearly every program). As The Los Angeles Times reports "The reports of TV's death are greatly exaggerated, and some people have blamed the ratings messenger — Nielsen," writes Stephen Battaglio. "The data put out by the audience measurement company for what it calls 'linear viewing' — which counts number of people who watch a program the day it airs — has been on a steady decline across broadcast and many cable networks in recent years."
According to Battaglio "62% of U.S. households — around 73 million — now have Internet television devices, game consoles or multimedia devices such as Roku, which all can stream video content. In those households, 24% of the TV viewing time is done by 25- to 34-year-olds using over-the-top devices….The Nielsen executives shared a sample of some of the proprietary ratings it provides to clients on delayed viewing. The data support the networks' contention that their content is being consumed by far more people than the initial ratings numbers indicate."
But even with the incomplete linear ratings, the NFL is dominating TV viewership in Nielsen Ratings. The Sunday Night Football and Thursday Night Football were number one and number two in ratings for all evening viewership (with the OSU-Wisconsin game being third) for all viewers, and also for the all-important 18-49 demographic. In fact, with the 18-49 year-olds, shows that talk about football come in at #4 and #5 in the ratings. All six televised NFL games would be in the top 11 shows (owning the top three spots) for all viewers (it's a similar story for those 18-49). With more than 14.5 million viewers, that Thursday Night Football game between Atlanta and New Orleans would be there too.
So no, the NFL boycott isn't going any better than the boycott against Starbucks or the move to boycott the musical "Hamilton." Remember…the kneeling had stopped and Kaepernick was unsigned, until a politician decided to make a political issue out of it to rally conservative voters in Alabama, a strategy that also doesn't seem to have gone so well, as both politicians endorsed by that politician have lost subsequent elections. We shouldn't let opportunists on both sides of the ideological aisle transform the National Anthem, and the shooting of African American males, into a political football.
John A. Tures is a professor of political science at LaGrange College in LaGrange, Georgia. He can be reached at jtures@lagrange.edu. His Twitter account is JohnTures2.
Calling all HuffPost superfans!
Sign up for membership to become a founding member and help shape HuffPost's next chapter
This post was published on the now-closed HuffPost Contributor platform. Contributors control their own work and posted freely to our site. If you need to flag this entry as abusive,
send us an email
.