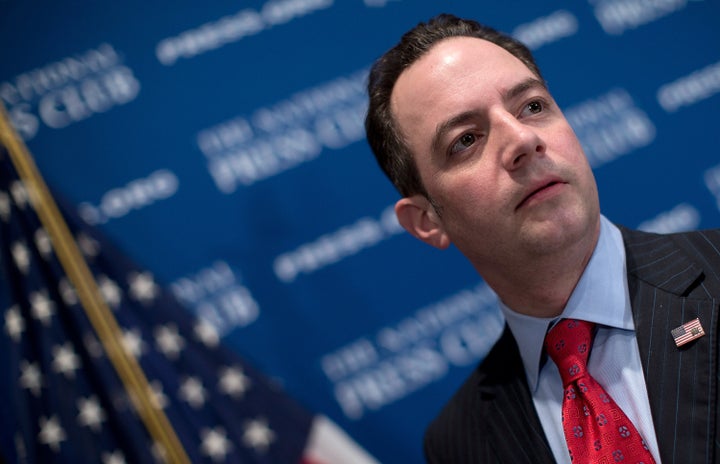 Republican National Committee Chairman Reince Priebus unveiled a new strategy last week in hopes of capturing minority voters after a worrisome 2012 turnout among this demographic.
The plan involves comprehensive immigration reform and spending $10 million on going "household-to-household" and placing more "boots on the ground" in minority communities.
This push to reach minority voters comes over four months after the 2012 election and possibly a few months before Congress starts to consider a bipartisan immigration plan.
When evaluating his party's problems with minority voters Priebus said,
"Focus groups described our party as narrow-minded, out of touch and quote 'stuffy old men,' I'm only 41 by the way, today. The perception that we're the party of the rich unfortunately continues to grow. That's frustrating because we care about every voter. We're the party of growth and opportunity. We want families that are strong, children that are well-educated, we want to lift people up from poverty -- to put the American Dream in reach for everybody."
"We've never put this many paid boots on the ground this early in an off year. We've also never been this dedicated to working at the community level to win monitory votes household-to-household. So I'm approving an initial 10 million budget for this work, for this year."
The Republican Party might run into some problems with their "outreach" if they push too hard against Perez, who is a Latino and currently U.S. assistant attorney general.
Perez will more than likely face a tough time being nominated because of his stance against the controversial Maricopa County, Arizona Sheriff Joe Arpaio and his hard line approach when it comes to illegal immigration.
With Obama looking to expand voting rights, raise the minimum wage and reform immigration laws, this selection has already proven to be a dicey, but potentially well-calculated political move, putting the pressure on Republicans to make a choice between either backing their new platform or sticking to the same behaviors of the 2012 election cycle.
The most important issues among Latinos, according to an Oct. 11, 2012 Pew Research study, are education (55 percent), jobs and the economy (54 percent) and health care (50 percent).
Immigration is the fifth most important issue (out of six) to Latino voters.
When discussing immigration reform and the GOP's new guide for minority outreach, Rep. Luis Gutierrez (D-Ill.) told USA Today,
"Right now, we need to forget about who is going to get credit and have both parties serve the people's interest."
REAL LIFE. REAL NEWS. REAL VOICES.
Help us tell more of the stories that matter from voices that too often remain unheard.