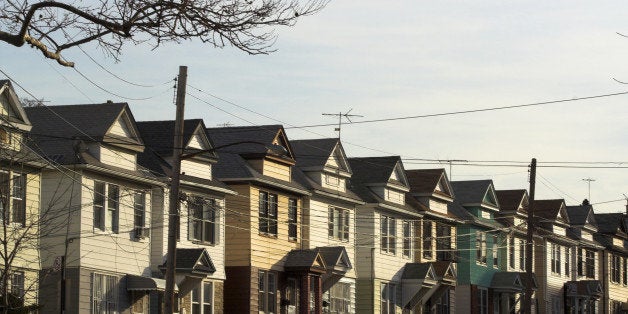 As a real estate investor and coach, I'm always on the lookout for the latest investment opportunities. A lot of the times my students ask me, "Marko Rubel, how do you spot a real estate investment opportunity? What's the latest out there on the market?" A lot of it is all about research and, lately, there's been one popular housing trend I believe has investment potential that hasn't yet been captured.
It has been called the "Tiny House Movement," and boy is it ever a movement. The latest real estate trend sweeping the nation is a very small thing: tiny houses (also known as micro houses, compact houses, mini houses, and little houses). Ranging between a compact 100 square feet to the more "spacious" 500 square feet, the tiny home is a movement centered around downsizing and the notion that you should be able to afford the home you live in.
The tiny housing market has quickly evolved from a quirky project to a serious undertaking. As more and more tiny homeowners share details on their comfortable lives in their tiny homes, many people -- particularly Millennials -- are following suit. Already, there have been documentaries and a docuseries about the tiny house movement, and new blogs and websites dedicated to tiny housing and their homeowners are appearing every day. There are even workshops teaching people how to build their own tiny house.
As 2015 has proven thus far to be a seller's market, and with properties only increasing in price, the tiny house market will only continue to grow this year. Like other trends, one this influential must be worth considering. Lately, I've heard several people ask, "Marko Rubel, what what is the investment potential for tiny houses? Should I consider investing in this new market?"
The answer is yes, you should certainly consider whether it's a good move for you. First, let's look at the appeal of building and owning a tiny house. A tiny house costs anywhere between $10,000 and $40,000 to build, with the average being just $23,000. At such low prices, it's no wonder that 68 percent of tiny house owners don't have a mortgage. It's been estimated that Millennials are the newest and largest group of potential homebuyers. However, more than 50 percent rent because they can't afford the initial down payment. Tiny housing, as a result, can be an appealing alternative, particularly since many Millennials live alone or don't have children.
Rather than buy a piece of property, which is often expensive, many tiny homeowners rent land. More and more landowners are specifically renting out pieces of their property to multiple tiny homeowners, easily and quickly making a profit.
The tiny house market presents two major investment opportunities.
First, if you are limited on funding, building and selling or renting tiny houses is an option. Particularly if you are a contractor or work closely with one, you can build tiny houses for less and sell them at a profit. Not only are fewer permits required to build tiny houses, but construction would also take just a few short weeks. Further, many tiny houses are portable, meaning you can build them anywhere and the buyer can transport them to wherever they plan on living - even if it's across the country.
Second, if you have the money but not the time, renting out land to tiny homeowners is a simple way to earn a monthly paycheck. If possible, look for land that is flat and spacious. You can split the land into equal square footage, or offer different sizes for different costs. Electricity and water needs would be minimal, as tiny homes are eco-friendly and energy efficient.
While tiny houses and communities are appearing all over the nation, a few states are more popular than others. In particular, there are dense tiny housing populations in California, Colorado, Florida, Texas, and Wisconsin, making these states ideal for tiny house investing.
The tiny housing market presents a unique and inexpensive investment opportunity and I believe this real estate trend isn't going anywhere anytime soon.
Related