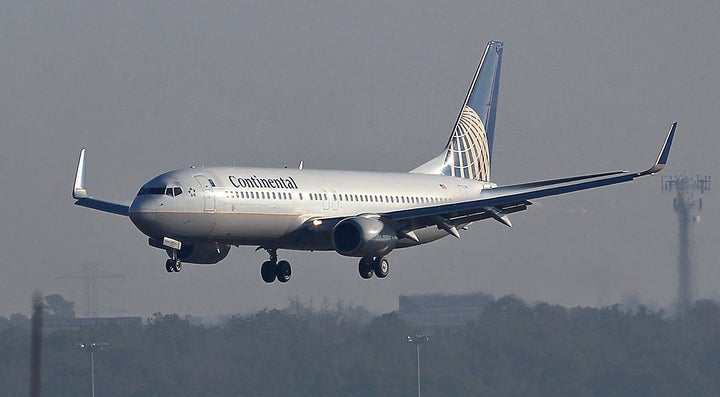 On February 22, I was arrested at 2:30 p.m. at the George Bush Intercontinental Airport in Houston landing from Paris. I had to attend a symposium at Texas A&M University. I was interrogated for several hours following a random check of Customs and Borders Protection. Because I was in possession of a simple tourist visa, the policeman who was in charge of my case explained that I wasn't allowed to give a lecture and receive an honorarium. I replied that it was the university that did all the formalities and that I have been doing this for 30 years without any trouble. Examining my passport, the policeman noted that I recently received a "J1" visa, granted to academics, having been a visiting professor at Columbia University in New York from September 2016 to January 2017. He concluded that I was returning to work "illegally" in the U.S. with an expired visa. I was therefore in breach, a decision confirmed by his hierarchical superior who I didn't have a chance to meet.
This was followed by an extensive interrogation, the recording of my fingerprints, a search of the body in order. I protested, but "this is the procedure." The policeman then informed me that I would be deported back to Paris on the next plane. He added that I will never be able to enter the country again without a specific visa. I couldn't do anything but call my colleague from the university. The policeman called the consulate of France, but after several hours and with an inappropriate number, so I couldn't benefit from this assistance.
During my detention, which lasted a total of ten hours, I mostly sat in a chair, without a telephone, but with the possibility to drink or eat. Most policemen had a regulatory tone, but some sneered discreetly as they watched the population under their control. A female police officer bawled at a woman whose three-year-old was running in all directions. A man suddenly had to sit down after getting up to inquire about his case because three police officers immediately reacted.
"I cannot stop thinking of all those who suffer these humiliations and legal violence without the protections I was able to benefit from."
By 9:00 p.m., there were only half a dozen people left. I was the only European, the only "Caucasian." Two police officers arrived and headed for the gentleman seated in front of me, maybe a Mexican. They were coming to take him to the boarding gate. Then they handcuffed him, chained him at the waist, and shackled him. I couldn't believe it and I wondered if I would have to endure the same fate. As far as I have understood from what an officer told me later, this was indeed the procedure for all the people to be deported, a shameful practice apparently required by the airline companies.
At 1:30 a.m. ― I had left Paris over 26 hours earlier ― a policeman summons me, gives me back my phone and my passport, and declares me eligible to enter the United States. The restrictions imposed on me are lifted – but I don't know what will remain in the files. He explains that the officer who examined my case was "inexperienced" and didn't know that some activities, including those related to education, enjoyed an exceptional regime and could be carried out with a simple tourist visa. He lets me know that, having a lot of experience, he saw the problem when he took his post earlier in the night. He is kind enough to drive me out of the airport, a totally deserted place, telling me the address of a hotel nearby. At no time did he or his colleagues apologize. I will later learn that my release was not fortuitous. It is the result of my colleague's call to the president of Texas A&M, who immediately alerted a law professor in charge of immigration issues. Without them, I would have probably been handcuffed, chained, and shackled back to Paris.
This incident has caused me some discomfort, but I cannot stop thinking of all those who suffer these humiliations and legal violence without the protections I was able to benefit from. A professional historian, I am aware of hasty interpretations. Meanwhile, I can raise some questions. Why did the random check fall on me? My "case" visibly presented a problem before even thorough examination. Maybe it's my birthplace, Egypt, maybe my academic status, maybe my recent work visa expired, maybe my French citizenship too. Perhaps also, the current context. Even if I had made a mistake, which was not the case, did I deserve such treatment? How can one explain this zeal if not by the concern to fulfill quotas and justify increased controls? That is the situation today in this country. We must now face arbitrariness and incompetence at all levels. I heard recently that "Paris isn't Paris anymore." The United States seems no longer quite the United States.
Popular in the Community