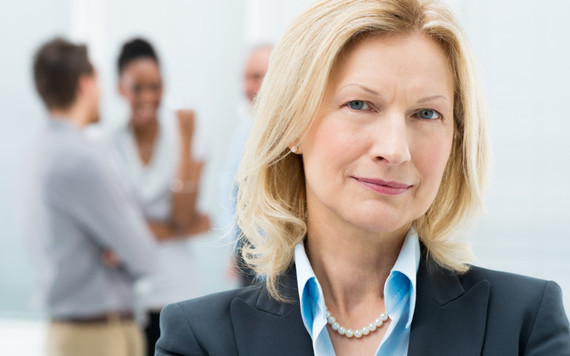 If you're a woman who owns a business you may find the woman-owned certification requirements a bit excessive - and a little overwhelming - at first. If you can get past the initial shock, you may find the benefits of certification outweigh the work required to complete certification. Some of the many important benefits to this certification include increased visibility and access to the Fortune 500 business world.
The National Women Business Owners Corporation (NWBOC), became the first private national certifier of women-owned businesses when it formed in 1995. Since then many local, state and national organizations have been created that also offer certifications to help female business owners grow their businesses and gain access to big clients.
The Benefits of Woman-Owned Certification
The U.S. government is one of the largest buyers of goods and services and even have set goals to help award more contracts specifically to women, which can become reliable sources of income.
Back in 2000, it became apparent that federal procurement dollars were bypassing women-owned businesses. This prompted the government's 5 percent goal of awarding government contracts to woman-owned businesses in hopes of leveling the playing field.
Since 2010, the government has been within 1 percent of reaching their 5 percent goal, but only achieved it in the 2015 fiscal year. Gaining access to government contracts is one of the many benefits of becoming a certified woman-owned business.
Last year, 5.05 percent - or $17.8 billion dollars - were contracted with women-owned small businesses. The steady incline over past years demonstrates a strong trend that the percentage of contracts with woman-owned businesses will continue to rise.
#2. Access to databases

Another benefit to being certified through an official organization is the access to databases of information. With access to lists of suppliers and procurement executives and hundreds of major U.S. corporations and federal, state, and local government entities, finding big business leads can become easy.
This also means agencies and purchasers can easily find your company since your information will be added to the database as well.
#3. Educational and Networking Opportunities

Most big organizations include educational and networking opportunities to those who have successfully received certification. This can help you learn which major corporations or government agencies are interested in the types of goods or services you supply, helping your market directly to the buyers you want to reach.
#4. Enhance Your Business Marketing
Before applying to become a certified woman-owned business it is important to know that ownership is not the only criteria. It's a bit more complex. The following are the criteria to be eligible for this certification:
A woman or multiple women must own and control at least 51.0% of the business
The woman owner must serve as President or CEO - if both positions exist
She must be active in daily management
She must be a U.S. citizen
The woman owner must have the ownership and officer position for at least 6 months
The benefits of becoming a certified Woman-Owned Business could outweigh any initial cost because the certification helps create credibility, access, and opportunities for companies that may otherwise not be available.
A: We are always looking for ways to explain the Milo's Corporate Difference. The Women Business Enterprise (WBE) certification was a great way for us to acknowledge our unique and diverse culture so our loyal fans could understand more about who we are as a company.

Q: Have you seen any benefits to being certified?
A: The WBE certification has opened many doors for Milo's through networking with other talented professionals, our customers and the fine retailers where our products are sold. During Women's History Month in March 2015, Walmart featured six women-owned businesses nationally and Milo's was one of the chosen products featured. This enabled us to reach many new customers and further tell our story, as well as meet and learn from many other dynamic WBEs.

Q: Was the certification process difficult?
A: The certification and recertification processes are not difficult but they are detailed enough to ensure that the company is truly majority owned and controlled by women and remain that way during certification.
Q: Do you believe the certification process was worth it?
A: I believe the WBE certification process was worth the time, expense and effort because it gave Milo's another way to demonstrate the Milo's Difference, network with other talented WBEs and differentiate ourselves to our customer and retailers.
Calling all HuffPost superfans!
Sign up for membership to become a founding member and help shape HuffPost's next chapter