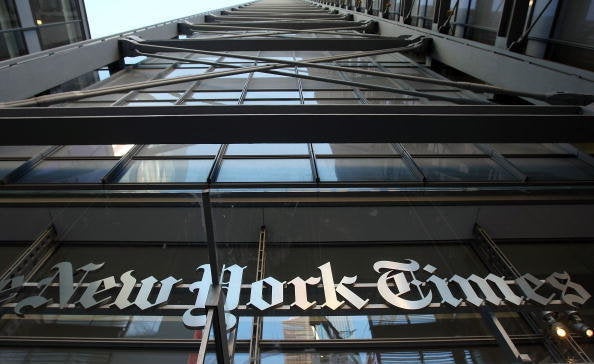 There is a future for print media. But the future is doubtful for large newspaper companies that are saddled with heavy costs and debt. If newspapers had focused on their business as "news" rather than "papers," they would most likely have invested heavily in digital ventures beginning in the mid-1990s, and established themselves as the primary source for locally relevant content. But they didn't and now, for the most part, they are just one of many competitors with little unique differentiation and a weak business model. Newspaper companies have been unwilling and unable to embrace change. They have perceived the integration of reporters' and user generated blogs into newspaper websites as a major advance. But they have limited video content, have done nothing to build relevant social programming, have failed to capitalize on their databases and local distribution capabilities, have yet to identify an appropriate commercial opportunity for reader generated content, and have progressively dismissed their greatest asset -- editorial trust. But newspapers have valuable assets that could enable them to recapture their local market dominance, if they act quickly and definitely.
I expect the media recession to continue well into 2010, giving publicly traded newspaper companies some time (when the market will downgrade their stocks no matter what they do) to demonstrate their vision and reconstruct their business models. The music industry is just beginning to achieve this after surviving a disastrous perfect storm over the past years.
Visit www.JackMyers.com to view the chart or link to www.myersreport.com to download a free copy of Myers Advertising and Marketing Investment Forecast 2008-2010, including 2006 and 2007 data.
Newspapers have lost an estimated 16 percent of their ad revenues in 2008 after declining nearly 6.0% in 2007. By the end of 2010, newspaper advertising revenue will have declined by more than 40 percent over a four year period. In a best case scenario, less than 15 percent of these lost revenues will be replaced by website, mobile and other digital revenues. Last week, The New York Times Company reported a 51.4 percent decline in 3rd quarter profit. Worse, Times management acknowledged that "deeper-than-expected expense cuts could not keep pace with falling revenue." There is little reason to have any confidence it will get better for The Times in the foreseeable future.
There are very specific strategies that will assure growth and market leadership. They capitalize on the value of newspapers' databases, direct household and office distribution resources, local retailer and newsstand operator relationships. These assets should not be underestimated. Specialty newspapers, such as impreMedia's papers reaching the Hispanic market, local weekly shoppers and targeted entertainment and sports guides are well positioned for growth. But even these papers need to reinvent their business models to emerge from the current economic malaise with positive growth potential.
This requires new management with visionary understanding of marketing and brand value. It requires a strategic repositioning of the relationship newspapers have with their readers and advertisers. It requires focus on editorial categories (aka sections) and recognition that the newspaper brand needs to be reinvented -- it needs to lift off the page and launched into a wide spectrum of consumer touch points.
To communicate with or to be contacted by the executives and/or companies mentioned in this column, link to the JackMyers Connection Hotline.
This post originally appeared at JackMyers.com.
Popular in the Community