In the wake of major auctions in Hong Kong, Natalie Hegert asks whether the West's favorite artists can become big-hitters in Asia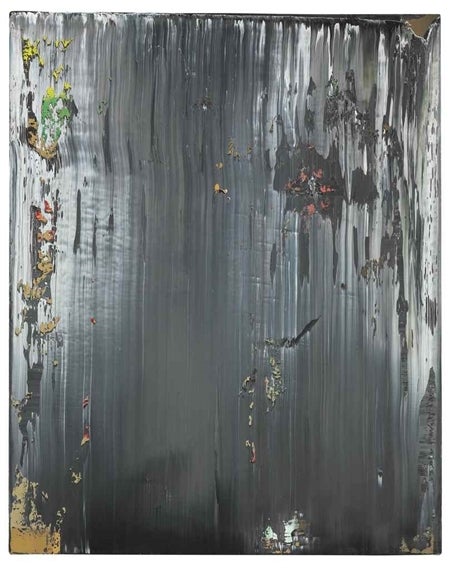 Recent headline-grabbing auction results have demonstrated a clear demand for Western masterpieces among Asia's big-spender collectors: In 2015, Modigliani's Reclining Nude was purchased for $170 million by Chinese billionaire Liu Yiqian and, more recently, Basquiat's Untitled 1982 painting went to Japanese collector Yusaku Maezawa for $110.5 million.
Until now, however, Asian collectors couldn't expect to find these works on their home turf, but would have to bid in auctions in New York or London. This May, an experiment at Christie's Hong Kong sought to change that: in Hong Kong, the auction house offered a selection of Western works along with the usual cadre of Asian artists in the sale Contemporaries: Voices from East and West.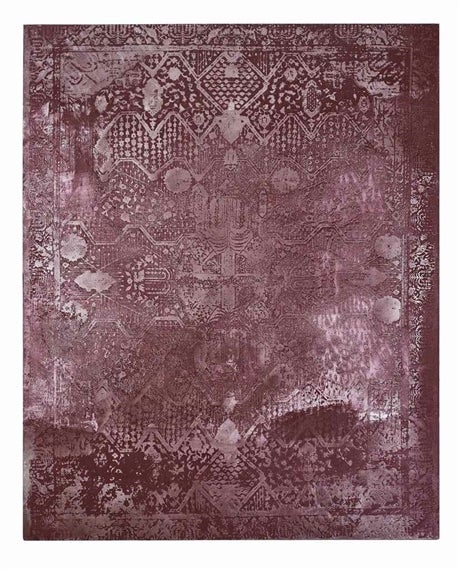 Rebecca Wei, President of Christie's Asia, touted the event as "a true union of Western and Asian works in one single sale." Artists included Cecily Brown, Willem de Kooning, Adrian Ghenie, Gerhard Richter, Rudolf Stingel, Njideka Akunyili Crosby, Wayne Thiebaud, Cy Twombly, featured alongside major works by Hong Kong auctions regulars — from Sanyu and Yayoi Kusama, to Zao Wou-Ki, and Shozo Shimamoto.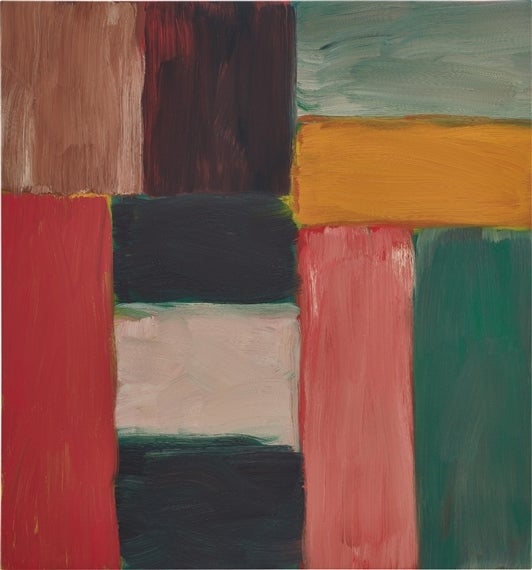 Phillips Hong Kong also introduced more "international flavor" — as described by Jonathan Crockett, Head of 20th Century and Contemporary Art and Deputy Chairman for Phillips Asia. Its 28 May 20th Century & Contemporary Art & Design Evening Sale featured artists including Sean Scully, Peter Doig, George Condo, Keith Haring, Ed Ruscha, François-Xavier Lalanne, Tracey Emin, Damien Hirst, and KAWS. The sale was preceded by a special auction of Andy Warhol photographs, taken during a trip to Hong Kong and China in 1982.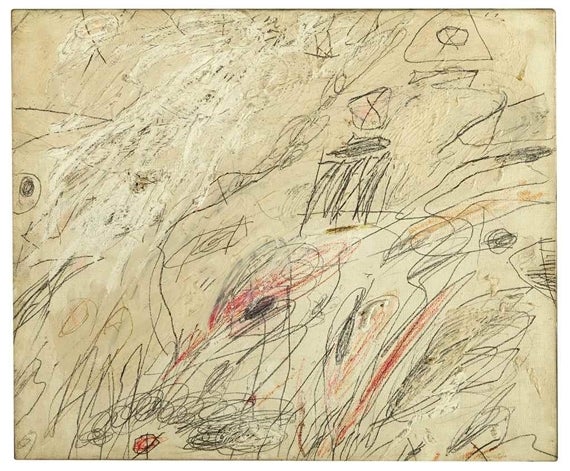 This foray into Western art at Hong Kong auction houses produced encouraging results, but few fireworks. At Christie's, many works by Western artists sold at or below their low estimates — with a Cy Twombly failing to find a buyer. As art market commentator Enid Tsui commented in the South China Morning Post, the auction house's sale "didn't exactly whip the Wan Chai convention center crowd into a frenzy," noting the tepid response to Western paintings in Sotheby's Hong Kong auction earlier in April.
Post-sale, Christie's appeared keen to justify the sale. For Wei, the results reinforced Hong Kong's position as "a truly international platform for art, breaking all political boundaries," demonstrating that the house is "on the right path to broadening the spectrum of art categories we offer in Asia." Deputy Chairman Eric Chan added: "The success of this inaugural evening sale, epitomizes the growing trend of Asian buyers gravitating towards Western art and vice-versa."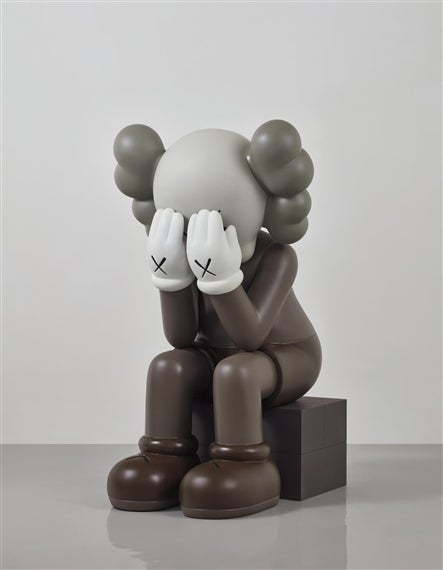 The Western works offered at the Phillips sale, on the other hand, produced some genuinely exciting results, with a new record set for a sculpture by the American graffiti artist and designer KAWS, and top prices for works by Sean Scully, Fernando Botero, and Peter Doig. Crockett described the results as "outstanding," relating that the "electric pace was set with fierce bidding for the opening lot by Jonas Wood, selling for three times the estimate."
The Warhol sale that preceded Phillip's auction also achieved strong results, undoubtedly spurred by the subject's connection to the region. As Charlotte Raybaud, Head of Sale for Warhol in China, summarized: "It was particularly meaningful to bring the works back to the Asian region, coming full circle to where they originated. The narrative as told through the lens of the master of Pop Art resonated with collectors from the region."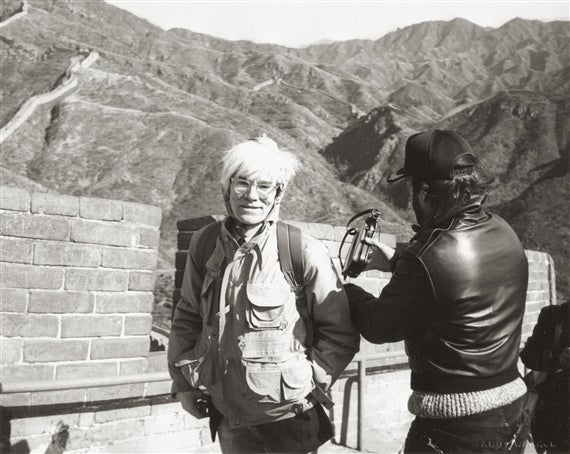 Both Phillips' sales seemed to tap right into the desires of the market in Asia, with collectors participating from regions including Hong Kong, Mainland China, Taiwan, Indonesia, Japan, South Korea, Singapore. Of course, however, besides finding buyers, one of the key issues in developing a market for Western artists in Hong Kong is convincing consigners to sell beyond the major markets of New York and London.
Though recent sales in Asia have tested the appetite for Modern and Contemporary art from the West, there continues to be a lot of discussion around the region's appetite for Old Master and Impressionist works. While no major house has announced plans to bring the categories to an Asian market, SCMP reports that Christie's is beginning to host "a bigger range of overseas sales previews," with upcoming tours featuring everything from musical manuscripts to marble lions from the tomb of Charles V of France.
Other commentators have suggested a move away from the extravagantly priced blue chip works by the likes of Richter or Warhol. Writing in the SCMP, Enid Tsui advises "selling lower-priced items from categories that may hold special appeal here" could prove a good strategy.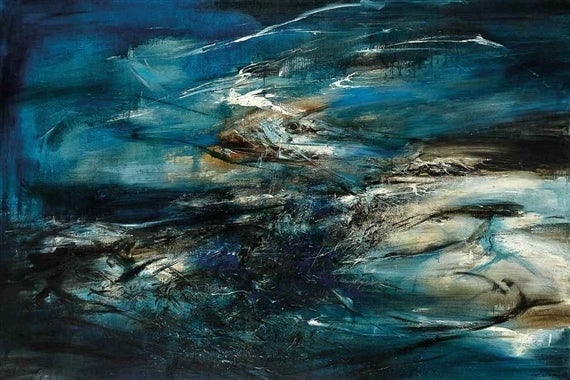 There are some lots, however, which were able to attain record-breaking prices. Zao Wou-Ki's 29.09.64 is an interesting case: Sold for HK$152.8 million (US$19.6 million) on 27 May at Christie's Hong Kong, the work soared over three times its high estimate, setting a record for the artist. Though Zao spent most of his life in France, he has been embraced by China as the country's own. The phenomenon may explain the enduring appeal of other Chinese artists who worked in Paris, including Sanyu, Chu Teh-Chun, and Tang Haiwen.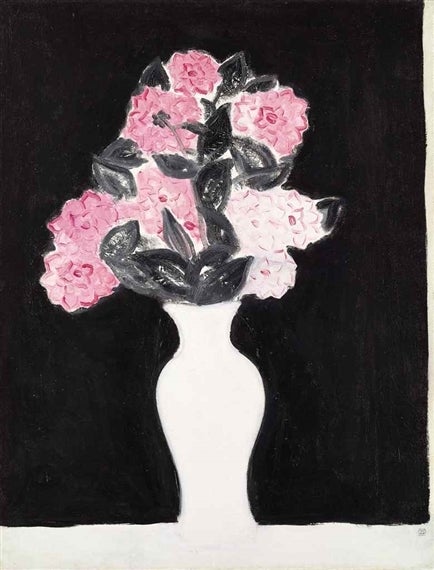 The leading lot of the Phillips sale—Yoshitomo Nara's Last Warrior / The Unknown Soldier(2000), which realized HK$21.7 million (US$2.8 million) — also points to the convergence of taste between East and West. Nara's work is equally popular with collectors in Asia, Europe, and the U.S., with the record for his work having been set at Christie's New York in 2015 at US$3.4 million.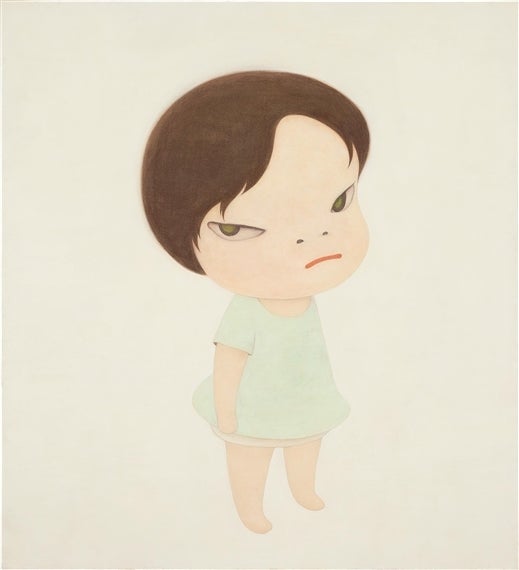 All of the speculation about Western works at Asian auctions may change, however, if capital controls set by China continue to interfere with Chinese buyers' ability to participate in Western sales at all, even in Hong Kong. After all, if the money can't leave the country, this may impede the auction houses' best efforts to integrate Western art into Asian sales.
For more on auctions, exhibitions, and current trends, visit our Articles Page
Support HuffPost
The Stakes Have Never Been Higher
Related
Popular in the Community