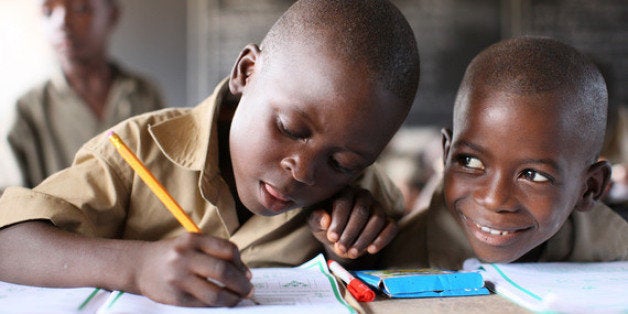 Whether you celebrate Valentine's Day or not, biting into a velvety piece of chocolate is likely a non-negotiable activity on your February 14 agenda. In fact, Americans will eat more than 58 million pounds of chocolate in the weeks leading up to one of the sweetest days of the year. No surprise there, right? We love our chocolate!
But what you may not love, or even be aware of, is the reality of what it takes to get our delicious cocoa to market. As is the case with most agricultural commodities, in the cocoa industry it's the people on the front lines of the supply chain -- the farmers -- who get the least return. Cocoa farmers in West Africa, where 70% of the world's cocoa comes from, can earn as little as $0.25-$0.50 a day, and are stuck in deep cycles of poverty.
The systemically low prices in cocoa have drastic consequences for farmers and their families. More than 2 million children in the Ivory Coast and Ghana are being deprived of their childhoods, either working in extremely hazardous conditions or working in lieu of going to school, so that we can get our chocolate fix. And even as demand for cocoa increases, as it has over the last five years, dependence on child labor has shown little sign of improving. In fact, according to a study conducted by Tulane University, the number of children involved in hazardous work in cocoa increased by 46% in the Ivory Coast between 2009 and 2014.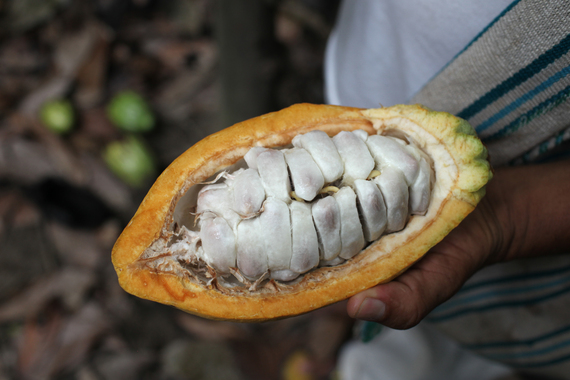 Why Does Child Labor Happen?
Child labor doesn't happen because cocoa farmers don't want a bright future for their kids. More often than not it's simply a means of survival.
Three main factors contribute to the prevalence of child labor in the West African cocoa industry:
Poverty - Farmers don't make enough to support their business. Cocoa prices are low, yields are low, and farmers are unable to pay for adult laborers, thus leaving them with no choice but to use their children as labor.
Limited Access to Education - There is a dramatic shortage of schools and teachers in West Africa. Even where schools exist, many families can't afford necessary school-related expenses such as tuition, uniforms, and books.
Lack of Enforcement - While there are laws prohibiting child labor in West Africa, the extreme prevalence of child labor, combined with overextended governments tasked with addressing many difficult issues, truly limits enforcement of these laws.
But don't worry--this is not where we tell you to stop eating chocolate. To the contrary, you should eat MORE chocolate. That's because, when done right, your indulgence has the power to shift this industry for the better.
What Happens When You Buy Fair Trade Certified Chocolate?
The good news is that progress is being made, slowly but surely, to combat child labor. Local governments are working together with cocoa manufacturers and farmers themselves to address the root causes of child labor in order to get kids off of farms and into schools. And Fair Trade has proven to be one of the most effective tools for improvement.
Fair Trade aims to address the root causes of child labor by:
Raising farmers' incomes such that they can earn a sustainable livelihood, invest in their farms, and hire adult workers.
Providing communities with a financial Premium that they can invest in things like education.
Ensuring that strict standards that prohibit the use of child labor are monitored and enforced.
Of these, the most unique to Fair Trade is the ability to provide farmers with the resources to invest in education. The primary way this happens is via the Community Development Premium. For every metric ton of Fair Trade cocoa sold, farmers earn an additional $200 to invest in farm and community level projects. Farmers vote to spend these funds on important needs like school tuition, lunch programs, and in some cases entirely new schools.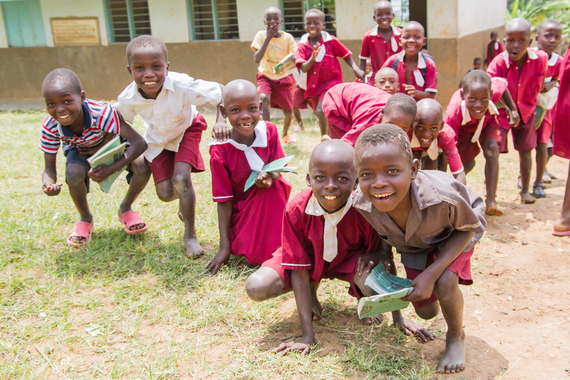 It's inspiring to see how Fair Trade farmers in the Ivory Coast have collectively elected to spend their Community Development Premiums to combat child labor and improve educational opportunities for children. Among a group of about 2,000 farmers certified in the Ivory Coast in 2013, for example, primary school education levels increased from about 65% to 80% in one year due to the effective spending of Community Development Premiums on education initiatives.
Birth Certificates for School Enrollment:
Another roadblock to education access is the lack of birth certificates, which is a requirement for school enrollment. In the Ivory Coast, if a family does not obtain a birth certificate within the child's first few months of life, it can be very expensive and burdensome to obtain one. In response, several Fair Trade cooperatives have used Premiums to help families get birth certificates so that their children can enroll in school.
It is well known that there is a severe shortage of schools in West Africa, and while the governments are working to build more schools, children can be denied access to a suitable education in the interim. Additionally, cocoa growing communities are situated in very rural locations, and much of the population is illiterate. Even where schools exist, it can be very hard to find teachers locally. Instead, teachers often have to be brought in from bigger cities, and provided with housing. Fair Trade Premiums have allowed cocoa growing communities to take these pressing matters into their own hands by constructing new school buildings and/or teacher housing. Bonus: Once a community has a school, the government will contribute funds to pay teacher's salaries.
Incentivizing Better Education With School Lunches:
Children in the Ivory Coast often walk very far distances (over 2 hours each way) to get to school. When it comes time for lunch, they can either leave for 4 hours in the middle of the day to go home and eat, or stay and go hungry all day. In order to keep kids in school and ensure that they're able to thrive, Fair Trade cooperatives have used Premiums to establish school lunch programs and subsidized canteens.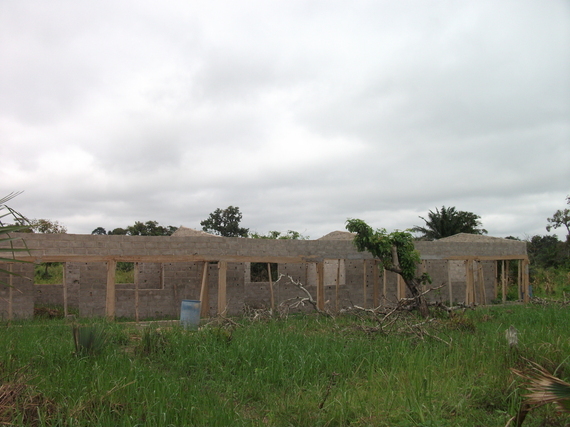 Fair Trade cannot solve every challenge in cocoa, but it is creating tangible, meaningful change, and it can be part of a much larger solution for farmers, industry and consumers.
When you choose Fair Trade chocolate this Valentine's Day, you're directly helping cocoa farmers build better lives for children. You're also supporting brands that are attempting to make the trade of cocoa more beneficial for its farmers. And of course, you are able to fully enjoy, with much less guilt, the most delicious chocolate around.
Here are a few brands to look for when you're buying treats for your sweetheart (or yourself) this Valentine's Day: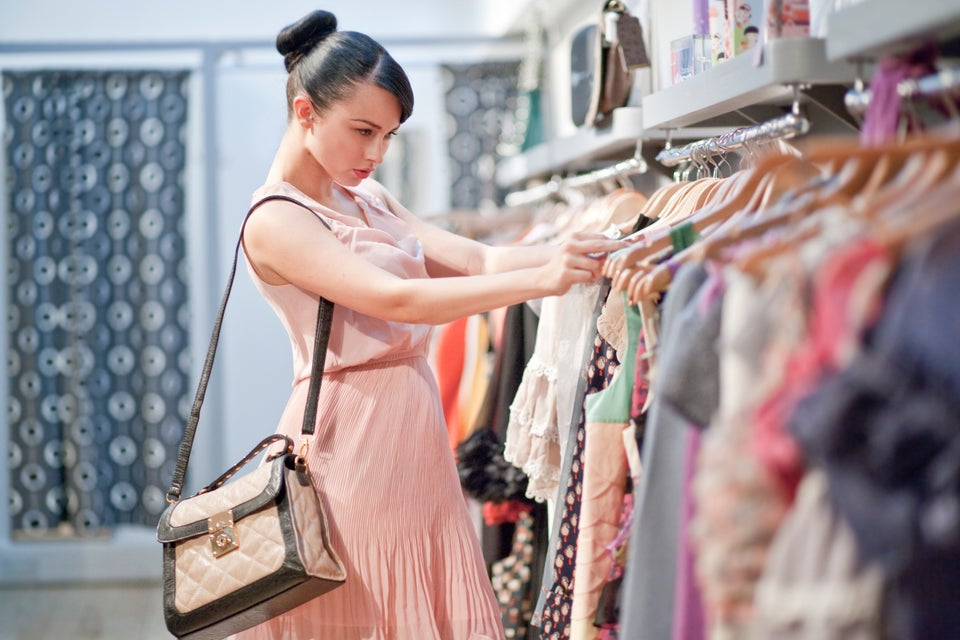 Tips For Ethical Shopping
Related