You'd think having Lake Atitlán for a backyard would be reason enough to call a place cool, but add the superbly preserved ancient Mayan culture and the fact that there are always hot, handmade tortillas a phone call away, and San Juan La Laguna, Guatemala might just be Central America's neatest town.
Whether you check out the Lake Atitlán area for an eco adventure like scaling one of three resident volcanoes, or you're after a Mayan culture immersion or you're on a hunt for authentic artisan ware, this lakeside village is the best base from which to do it all.
So forget the over-traveled tourist traps, here are seven things that should get this under-wraps town topping your must-travel-to list.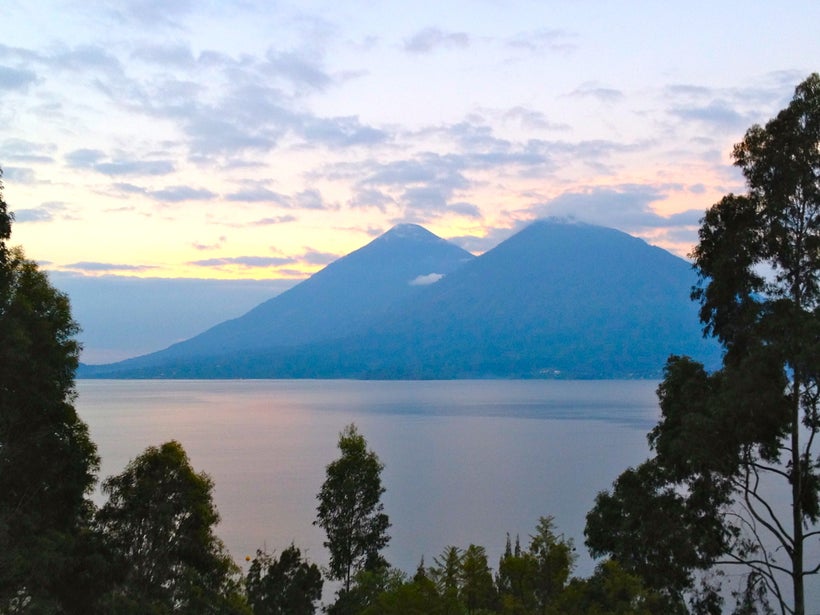 Touted as one of the world's most beautiful lakes, and famously called a cut above Lake Como by writer Aldous Huxley, Lake Atitlán is a stunner with its volcanic backdrop.
Towering 11,598 feet above the lake, Atitlán is the grandest volcano, followed by Tolimán and San Pedro. And 55 feet beneath the lake, there's a sub-aquatic Mayan site believed to be an ancient city center that would have been bustling right around 1000 B.C.
Lake Atitlán is great for a swim in spots, or a sail, but head out pre or post Xocomil, the breeze that blows every mid-day. Though it creates turbulence on the lake, its name means "the wind that carries away sin" in indigenous Kaqchikel language, and locals consider it a daily cleanse.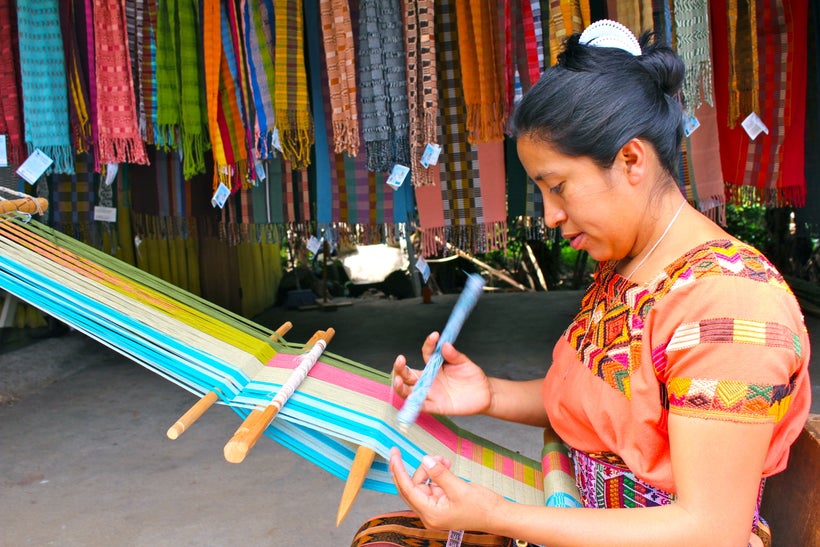 There aren't a lot of things still done as they were in B.C. times, but weaving in San Juan is one of them.
Sure, the end products may be made to serve the present day, like pillow shams and totes, but the process is true to the old Maya ways. Fibers are dipped and dyed in achiote seeds, tree bark or coconut shells for peach shades, and women sit with handlooms and work the vivid yarns into patterns evoking Mayan culture.
What makes this even cooler? The women are part of weaving co-ops, where each handmade item comes with the maker's mark and part of the proceeds go back to her, paying for things like children's schooling. The level of education and consciousness in the town is higher than its neighbors' as a result.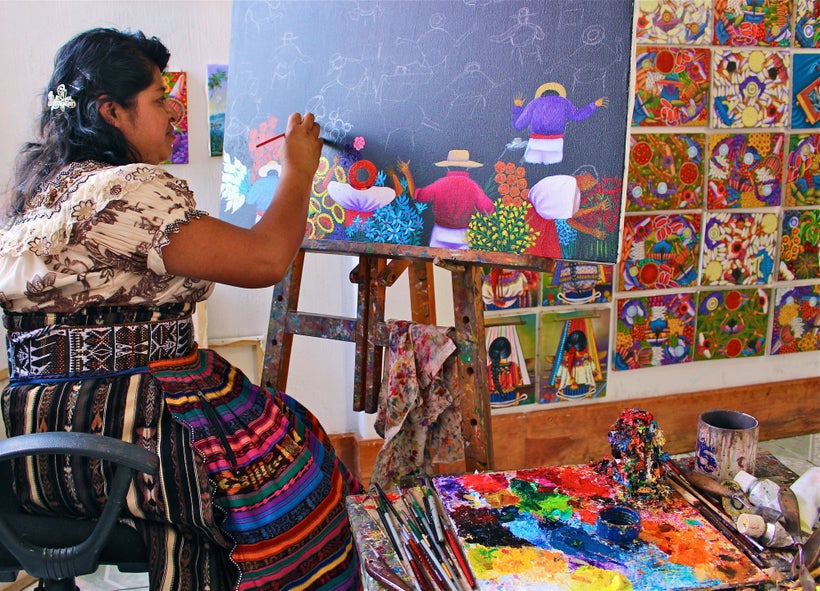 Never mind that painting was a boys club, Angelina Quic Ixtamer bucked the trend and became the first lady to storm the area's art scene.
Bred in San Juan, this Tz'utujil Maya artist went up a mountain one day, looked down over the town and decided to paint what she saw—and the bird's eye view artwork was born.
Now Ixtamer is famous for vibrant aerial vistas depicting Maya subjects husking corn, gathering calla lilies and blowing ocarina flutes. Imitators were so quick to tap in, the style has become a Tz'utujil painters' staple.
Visit the gallery on any day save Sunday and you'll catch the artist in action at her easel.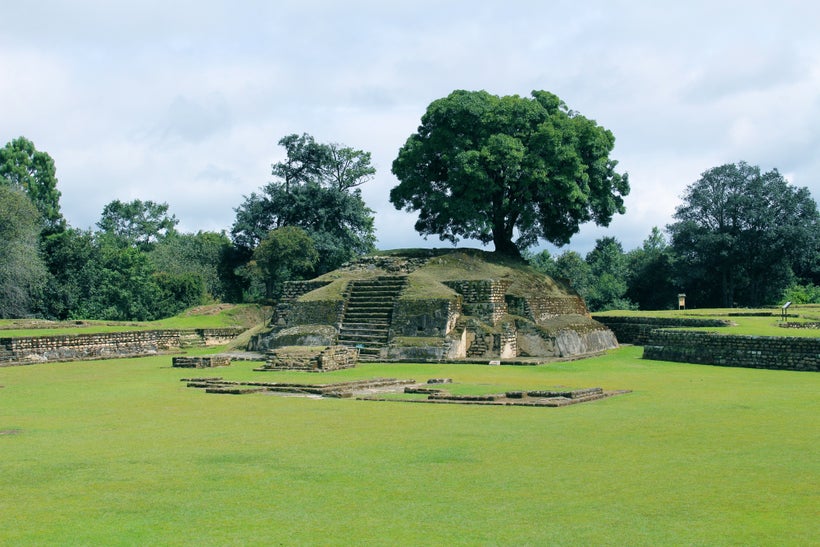 Before you tuk tuk into town, stop in Tecpán to visit Iximche, the less talked about but never over-crowded ancient Mayan ruins.
Established in 1465, Iximche was the first capital Spanish conquistadors founded. They called it Guatemala, evolved from the Nahuatl name Cuauhtēmallān, meaning forested land, and the name later extended to the country.
The Great Palace, where the town rulers would have lived, was built to match the Mayan calendar. It's designed with 20 corners representing the human body's 10 fingers and toes. Since a Mayan month is 20 days, multiply that by 18 months in a Mayan year and you get the 360-day solar year, plus 5 ceremonial days. The on-site guide will tell you all about it, if you can keep up.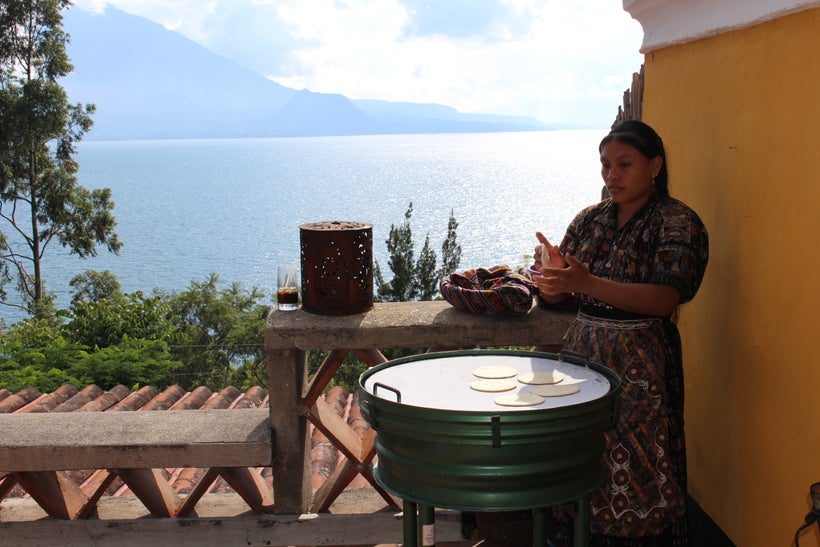 Boat across the water for breakfast at Casa Palopó, a luxury villa with volcano vistas and top-notch service.
In Guatemala, fried black beans, eggs, queso fresco, plantain, sliced avocado and tortillas—with a side of fruit—make up a traditional morning meal, so arrive hungry. Sip a café con leche made from freshly pressed Atitlán volcanic coffee beans while you're there too.
From your perch on the terrace, you might just be cozy enough to stay right through to sunset, which will by far be your most Instagram-worthy moment. By then, the fully stocked bar will be available for your imbibing pleasure.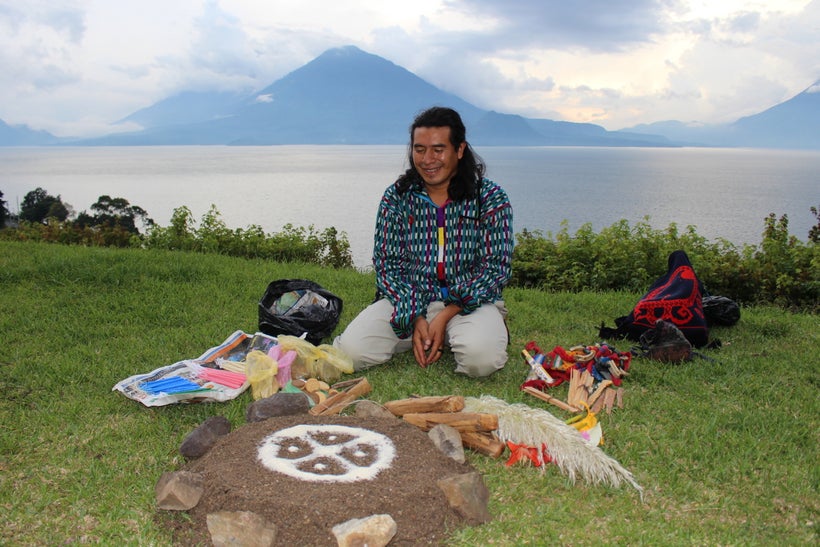 If things don't seem to be going right, or you just want to purge whatever bad juju's bringing you down, let a Mayan shaman cleanse you.
Tomas, a Tz'utujil healer from neighboring town San Marcos La Laguna—known for being a spiritual mecca of sorts, and home to yoga, reiki, massage and meditation—promises to rid you of ill vibes one odd offering at a time.
All manner of mirr, mints, rosemary for tranquility, flowers for humanity and biscuits for the sweetness of life, might be placed in a ring of fire while Tomas speaks in his Mayan dialect to invoke spirits required for the self-renewal you need.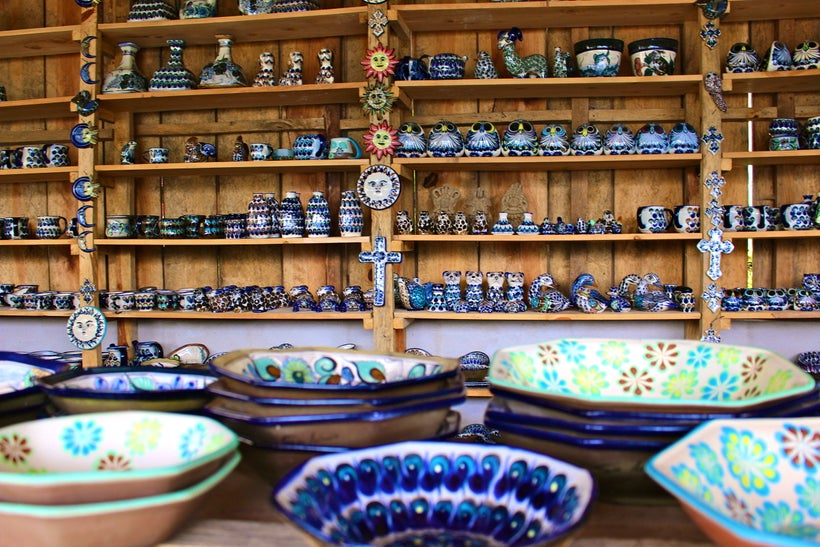 Nothing beats bringing home loot from local artisans that'll later prove your worldliness when someone asks where it's from, so stop in for some hand-painted pottery unique to the area.
You'll walk alongside traditional Tunecos, as the Kaqchikel Mayans here call themselves, dressed in simple native garb before you find an equally simple shed stocked with the lead-free majolica-style stuff.
From soap dishes to massive mugs and llama-shaped vases, it's all made in a workshop behind the storefront by generations of gentlemen who will even let you pick your base and have it painted to your liking. Ask for Gabriela de la Bastide from Viaventure if you require a guide.
REAL LIFE. REAL NEWS. REAL VOICES.
Help us tell more of the stories that matter from voices that too often remain unheard.
This post was published on the now-closed HuffPost Contributor platform. Contributors control their own work and posted freely to our site. If you need to flag this entry as abusive,
send us an email
.