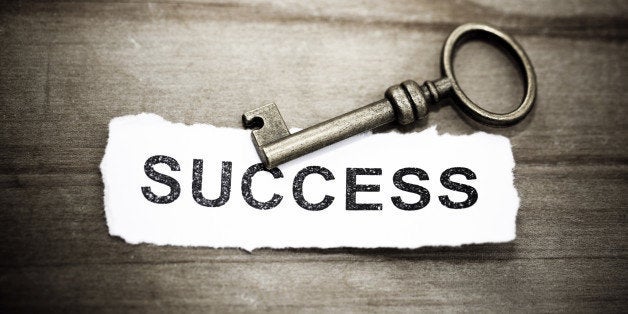 So I applied for a job not so long ago; I went through the normal process as I'm sure many of you have by sending off a CV along with a cover letter and everything else that they needed. I waited patiently until I saw an email pop up from the company. Now, many companies must have a pre-set email all ready to save on typing but this particular rejection was followed by a short message. As it happened, they had already filled the role, it was my mistake as I had applied a little too late but the message underneath the email read; 'Despite filling the role, we were impressed with your CV and in particular, the fact that you put 'confidence' in your list of skills. Keep applying for jobs and I'm sure it won't be long before you are snapped up.' I was happy because I knew that I had made a good impression but I was also confused; if they had taken the time to point out that I was confident, that means that I am one of just a few to do the same.
As you may have realized, this post is going to be about confidence as it is a topic that I am passionate about and I think underpins everything else; once you have confidence, you can go on and do whatever you wish with life. I spoke with someone just recently who was pushing for a promotion in their job, I asked whether they were confident and they said 'not really, I don't think I will get it'. At the time, I let that comment slide but I wish I hadn't and I have something to say for all of you that do not believe in yourself and do not have confidence. There is a myth that you either 'have confidence or you don't' but that is complete nonsense. Anyone who is reading this post can have confidence. I put confidence as a skill on my CV because the fact that not everyone has it proves that it is something that needs to be worked on. So starting from today, you are going to change your mindset and start believing that you can achieve.
The next time you say something negative, turn it around. For example, if you are thinking 'I'm not going to get this job, I'm not good enough', you need to change that because if you think negatively, you are set for failure from the start. Instead, you should be saying 'I AM going to get this job because I deserve it and I know that I could do it successfully'. I have talked a lot about jobs but this can be taken into any area of life as 'success' doesn't necessarily have to relate to your career. We tend to be negative because we fear but what is there to fear? In fact, I have a little exercise now. I want you to think of something that you fear, now imagine that thing coming true. Now ask; how would I resolve this situation if it were to come true? Once you have figured a solution, there is no need to fear it anymore because you have a plan if it ever happens. Why be scared that you will not get the job? If you go for your dream job and you happen to be unsuccessful, don't just give up on it entirely, use the opportunity to grow; you could say 'ok, so I didn't succeed this time but what can I improve on to ensure that I get it next time?' There will be times in life that are hard but instead of giving up, find ways to use that negativity to grow.
Another point that I want to raise is that many people mistake confidence for arrogance or cockiness but this isn't correct. I want you to think about someone that you admire, it could be a musician, someone that has excelled in your desired field, or anyone that gives you inspiration. They all have confidence, right? Sometimes this is even portrayed as arrogance? Many people think that these people are confident because they have made it to the top but you ask anyone that knows them and they will tell you that they have always been confident; confidence in their own ability got them to the top. Confidence can be your secret weapon; you just have to believe in yourself to unleash it.
Confidence really can unlock many doors to success as it can lead to many other qualities. There is too much negativity in the world and you have to realize that if you are good at something, it isn't wrong to stand up and say, "Do you know what, I am good at this." Too many people are being held back by unnecessary fears and hiding talents that the whole world should see. Let today be the day that you start believing in yourself and start taking the first steps to your dream life!