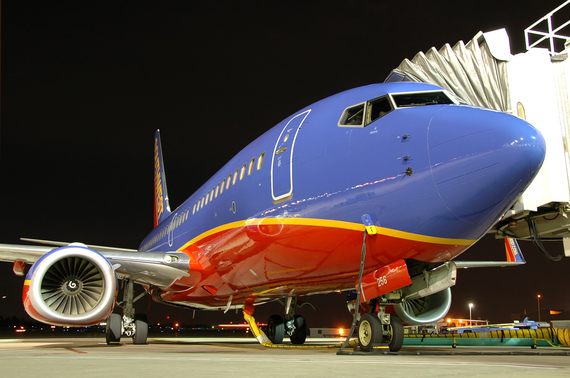 The popular low-cost airline had the fewest complaints for March 2015 overall, at just 0.46 complaints filed with the government for every 100,000 passengers. Flyers were similarly happy with JetBlue (who only received about 1.20 complaints per 100,000 passengers).
That's no surprise: Both Southwest and JetBlue ranked high in a recent list of the Best Budget Airlines in the United States. Southwest flyers love the free checked bags (where two come standard). And unsurprisingly, JetBlue was number four on a recent list of the overall Best Airlines in the United States. While JetBlue will soon be instituting bag fees, their weekly sales and popular routes still entice flyers.
It seems that, on these two carriers, low fares don't necessarily come at the cost of flyer comfort or on-time flights, which is promising for budget-conscious travelers. (We're fans of both ourselves.)
However, the DOT noted that airline complaints are on the rise, with more flyers complaining to the feds than in previous months or in March 2014.
Here are the airlines, ranked in order from the fewest number of complaints to the most. Any surprises?
The U.S. Airlines with the Fewest Complaints
1. Southwest Airlines (0.46)*
2. Alaska Airlines (0.56)
3. SkyWest Airlines (0.56)
4. ExpressJet Airlines (0.63)
5. Delta Air Lines (0.68)
6. Virgin America (1.05)
7. JetBlue Airlines (1.20)
8. Hawaiian Airlines (1.50)
9. Envoy Air (1.95)
10. United Airlines (2.36)
11. U.S./American Airlines (3.72)
12. Spirit Airlines (10.27)
13. Frontier Airlines (15.84)
* Number of complaints per 100,000 passengers
This article originally appeared on Hopper.com, the app that tells you when is the best time to fly and buy.
Popular in the Community