A traditional red telephone box in Northeast England is staking a claim as the smallest visitor center in the world.
Set on the site of the Battle of Flodden, a 1513 engagement between the English and Scots, whose casualties included Scottish King James IV, the kiosk provides maps and information on the battle -- and figures to be a focal point during quincentennial celebrations in September 2013.
Perhaps more impressive than the diminuative size of the phone box was the cost of the visitor center: The local Branxton Parish Council bought the booth from British Telecom for a mere £1. As a spokeswoman quips by email to Huff Post Travel: "This compares favourably with the £5m that the Scottish Government are spending on the Bannockburn Visitor Centre."
Future plans for the center include adding wifi, QR codes and a cellular signal booster to supply additional information, extending the tiny footprint of the actual phone box to the mobile phones and tablets even more people will be traveling with come 2013.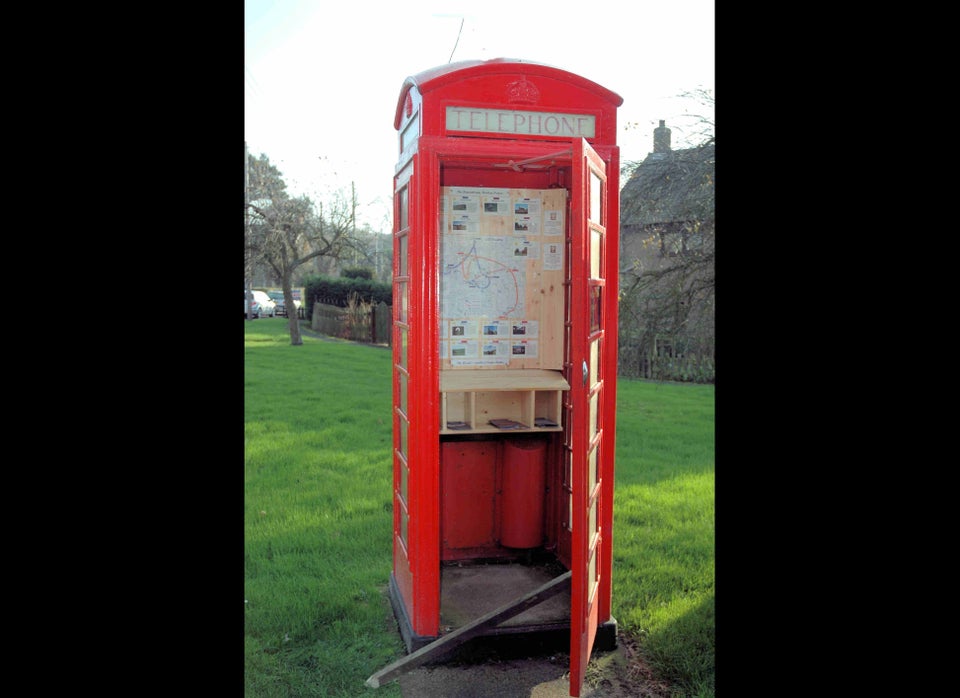 The Tiny Battle Of Flodden Visitors Center