Nothing is more exciting or daunting than moving into your first apartment. You want it to feel as comfortable as your parent's home, but as young, fresh, and vibrant at you. And, though you've got all the essentials - a bed, desk, and dining table - it still doesn't feel like home.
How can you fix that? Here are five Dot & Bo approved tips how to make your first apartment feel like a home:

1. Bring in Your Memories
Incorporating memories into your designs is a fantastic way to make a space feel like you. This doesn't mean creating those photo wall collages you had in middle school and college. Instead, take this same idea, but mature it into a grown-up display like a gallery wall or in modern hanging frames.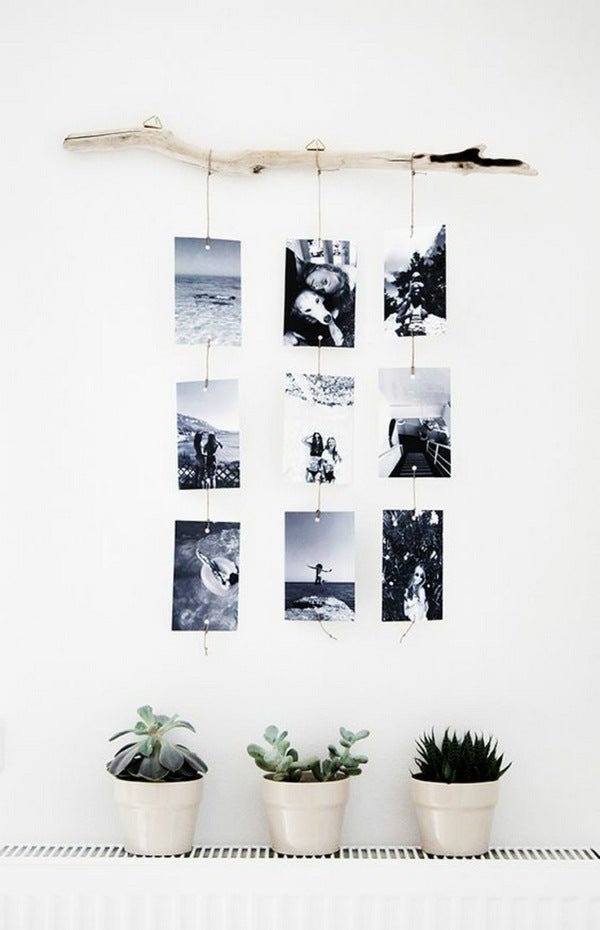 2. Have an Extra Set of Bedding and Towels
This may not seem important right now, but trust us, you want to have extra set of bedding and towels. Finding time to do laundry is a lot more difficult when you have to trek your bags to the laundromat and shell out quarters into a machine that runs slower than you thought possible. By the time you get home, you won't want to put your sheets back onto your bed.
Instead, have your second set of bedding ready to go so that you can fall asleep and switch them out the next time around.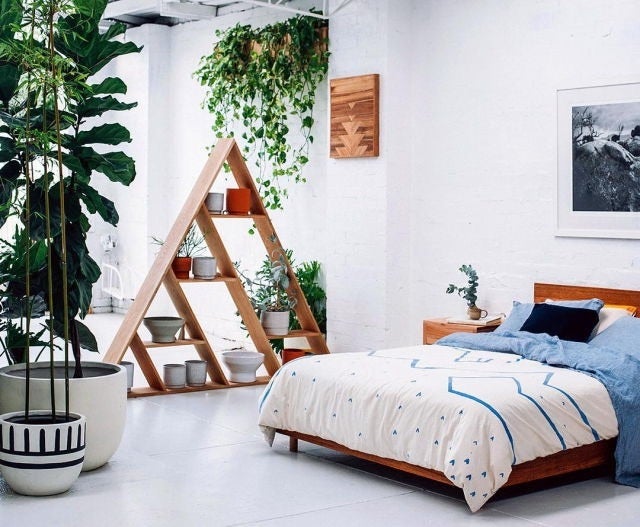 You also never know when a friend will need to crash or a family member will stop by. Having an extra set of towels handy is a huge plus.
They may not seem like essentials, but having greenery in your new home will instantly liven the space, freshen the air, and cheer you up whenever you're feeling down. These little accents are crucial for making any space feel like home.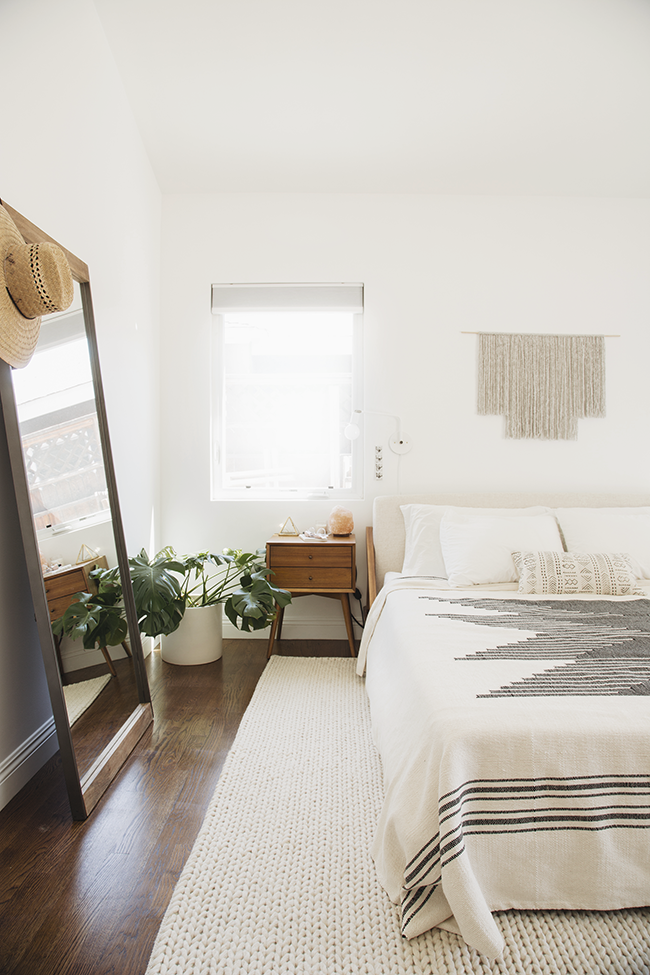 Investing in music is a great way to make your apartment feel like home. Whether you've got a record player for your collection of vinyl or stylish speakers, throwing on some tunes when you get home or while entertaining guests is a must for any first apartment.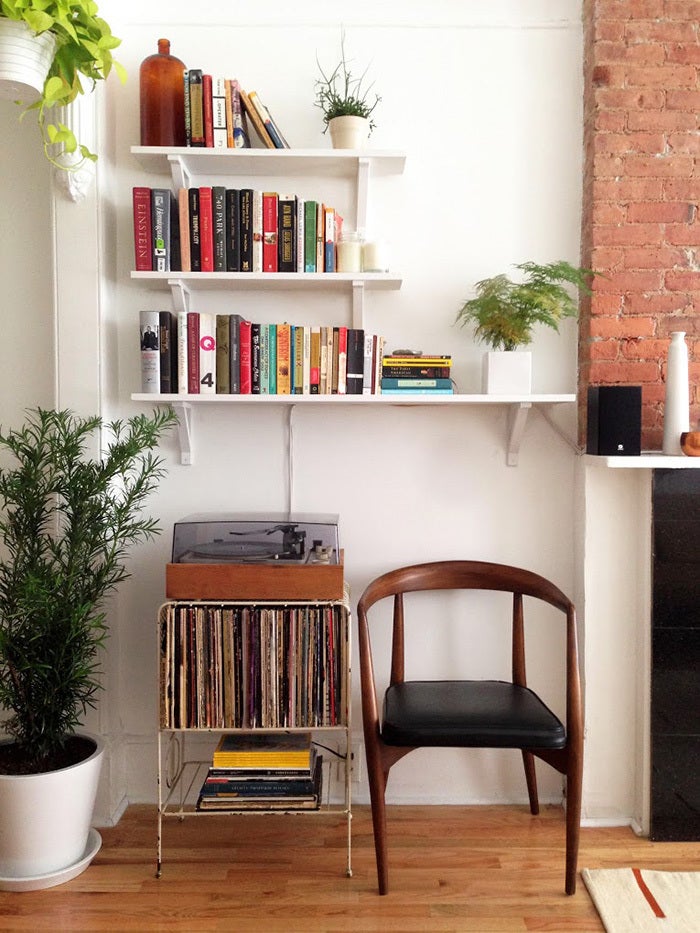 5. Don't Forget Cleaning Supplies and Storage
Yes, you will have to clean your own apartment. Believe us, if you want to survive a year in this place, you'll want to keep it fairly clean. This will also make you feel a lot more comfortable in your space. We highly recommend splurging a bit on the storage and brands for your cleaning supplies. Heading into a dark, scary cupboard filled with a mess of bottles will make it a lot more difficult for you to start cleaning.
Instead, keep a minimalist basket filled with sunny soaps and disinfecting sprays nearby, and cleaning won't seem that hard at all!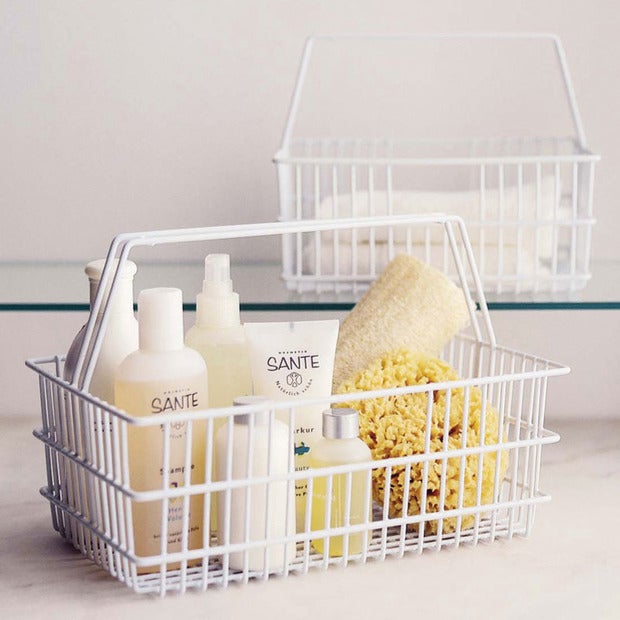 Moving into your first apartment is an exciting time. Enjoy each moment and start transforming your space into a home with these five simple tricks.
What's Next? Follow @DotandBo on Instagram for more daily design inspiration.
Calling all HuffPost superfans!
Sign up for membership to become a founding member and help shape HuffPost's next chapter
This post was published on the now-closed HuffPost Contributor platform. Contributors control their own work and posted freely to our site. If you need to flag this entry as abusive,
send us an email
.