We've known for months that a new contractor was about to build in our neighborhood. We were excited as well as a bit nervous. New home construction comes with all sorts of variables and challenges for the existing neighbors. There's the headache of construction debris, the constant traffic, the noise, and the influx of the labor force. Yet we're looking forward to a new set of neighbors. Our quiet, unassuming neighborhood was about to go through a 180-degree about-face. But we needed it. We needed someone to come in and turn our neighborhood around, fix our pool, finish the clubhouse, and maintain the amenities. So although the transition could be challenging, the end result would be worth it. Or so we hope, because the jury's still out.
The builder would also come into this relationship with challenges. And as the tenant of the home across the street from their new model home, one would assume that the builder would want to start off on the right foot with the new neighbors.
So imagine my disappointment when the first words out of the mouth of the initial point person in this new relationship was, is this your car? Not good morning, not my name is, not hello.
"We're about to start building here, you need to move it."
"And good morning to you, too."
Here's the deal folks. You only get one shot at a first impression. One. Who's going to make that impression? Not your CEO. Not your CFO. Not your Director of Human Resources. Chances are it's going to be a front line team member or your social media.
I don't care if you're selling dreams, a new lifestyle, horsepower, bicycles, artichokes, or an opportunity to retire in luxury. You best make the right first impression or all of that may go right down the drain.
Now imagine if that first encounter with this builder came with a greeting: "Good morning, I'm Robert Jones. I'm head of construction for West Field Construction and tomorrow morning we're going to start building across the street. This is Julio, he's our Construction Supervisor and here's our contact information should you ever have any concerns. And your name is?"
Your social media should be in sync with your company's. If you're going to be on social media, no matter what you're selling, make sure that your people are portraying the same image as their employer. If you own a strip club, no one will be surprised to see photographs of pole dancers showing off their legacy. For the rest of us, your people better have it buttoned up. If you want to go out on the town with your co-workers on Friday night, go right ahead.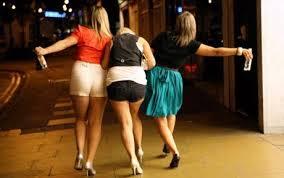 But DO NOT post anything on your social media about how you "Love hangin' with the Wild Bunch at Company XYZ!"
Remember, your social media may be someone else's first impression of your company. And when a prospect interacts with your social media, what will their first impression be? Make sure it counts. And if your team isn't accurately representing their employer, perhaps it's time for some counseling.
As for my builder, there's always the next project and another shot at making a better first impression.
Related
Popular in the Community