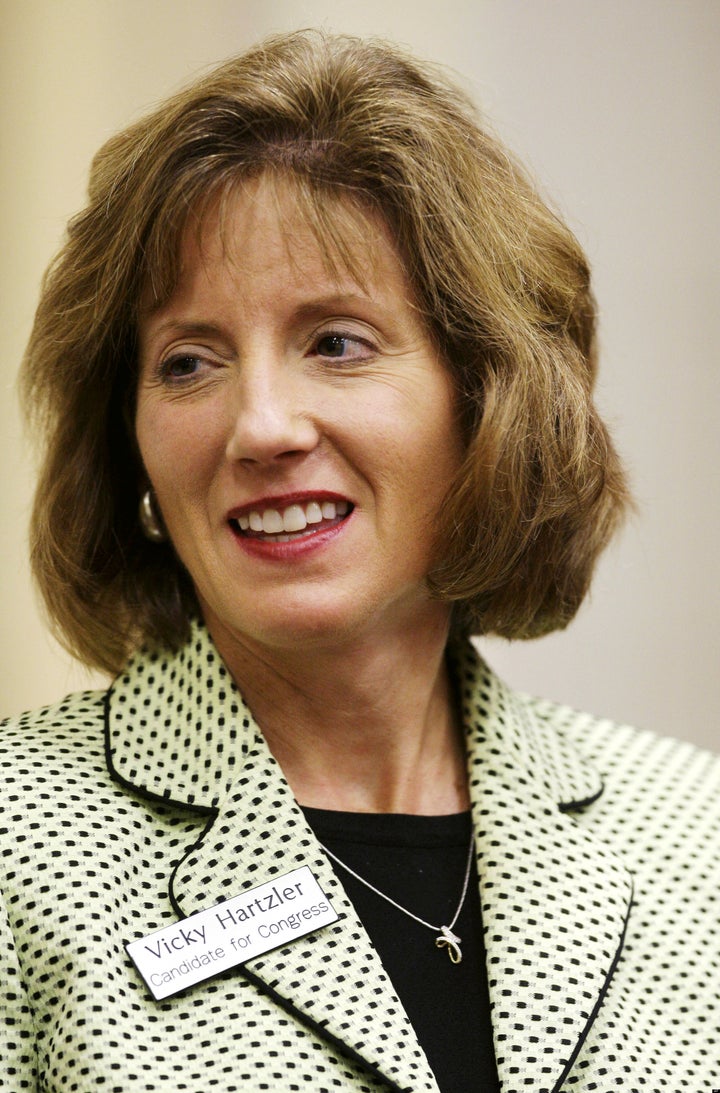 Is Vicky Hartzler the most anti-gay House Republican candidate in America?
Hartzler, who's running in Missouri's 4th Congressional District, opposes gay marriage, hate-crimes laws, and the repeal of "Don't Ask, Don't Tell." Those positions are common among congressional Republicans. But Hartzler has done more than merely take the standard GOP positions opposing gay rights--she has made a name for herself as an anti-gay crusader. Now she's locked in a surprisingly close campaign with longtime Dem Rep. Ike Skelton, who was an architect of DADT. That's right: Even in the district with perhaps the most anti-gay Democrat in the House, the Republicans still managed to nominate a candidate with a more anti-gay record.
In 2004, Hartzler drew national and international attention for her work in the campaign for a constitutional amendment in Missouri to ban gay marriage. The amendment was the first of its kind and passed--by a huge margin--in August of that year. The Human Rights Campaign and other national gay rights groups had poured hundreds of thousands of dollars into the state to campaign against the amendment. Hartzler was quoted in national and international media celebrating her victory for "traditional marriage." That November, 11 other states followed Missouri's lead.
Popular in the Community