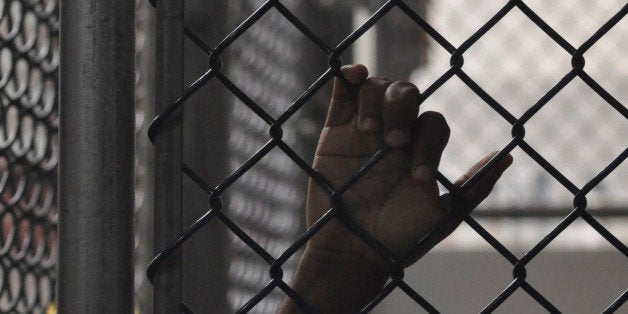 This nation stands at a crossroads where the moral failure of our current system of justice is no longer possible to ignore. Kalief Browder. Michael Brown. Eric Garner. Reynisha McBride. Ezell Ford. Walter Scott. Ricardo Diaz Zeferino. Men and women. Each unarmed, yet killed by police officers who were out on patrol or while they were confined in a jail cell, or as a result of trauma inflicted during confinement. Is this the new normal? Regardless of the egregiousness of the killing, the level of violence and trauma that confronts this nation - in communities, in locked facilities, and by police - has become almost routine. And frighteningly, the body count of young men and women of color is steadily mounting.
Violence and trauma is not limited to adults. The new normal has become the violence inflicted upon children and youth, which is epitomized by the continuation of solitary confinement of incarcerated youth. Youth who are placed in solitary confinement often spend 22 to 24 hours a day for weeks or months on end without access to education, mental health services, or direct service programming. Instead, they are subjected to a cold concrete cell, a flimsy mattress, and a thin blanket in a dimly lit room. Nationally, approximately 60,000 youth are held in solitary confinement, the majority for non-violent offenses. Moreover, according to a study by the Office of Juvenile Justice and Delinquency Prevention (OJJDP), over 50% of the youth who committed suicide inside a juvenile justice facility were being held in solitary confinement at the time of their death.
A few months ago the name Kalief Browder may not have triggered more than passing recognition. Yet those who question the brutal impact of solitary confinement on youth need to look no further than his ordeal. Kalief, who spent 800 days in solitary during three years at New York City's Rikers Island after being arrested on a robbery charge at age sixteen, has become the national face of solitary confinement. While he was ultimately acquitted, the toll of solitary confinement had already impacted Kalief and he attempted suicide several times while in solitary confinement and after being released. He should have become a thriving adult, and indeed he was on his way, but the lasting trauma of being held in solitary confinement pushed Kalief to take his own life at the age of 22.
Suicide may be the most devastating outcome of solitary confinement, but the impact of solitary confinement is felt in many ways. Thousands of childhoods have been snatched away from our most vulnerable young people, as solitary confinement creates lasting damage to a child's physical health and psychological well-being. Solitary confinement affects brain development and ultimately impairs an individual's ability to communicate, think, and heal. Incarceration itself is a traumatic event. Inflicting additional trauma in the form of solitary confinement on these vulnerable young people can cause irreversible damage and push them to cycle in and out of the system.
Twenty-seven days before he died, Kalief authored an essay where he described the physical and psychological damage that results from solitary confinement: from chest pains, weight loss, diarrhea, and fainting to psychological symptoms like reduced concentration, confusion, memory loss, hallucinations, paranoia, overt psychosis, violent fantasies, anxiety, depression, and trouble sleeping.
A series of lawsuits have addressed the disproportionate number of disabled youth who are held in solitary confinement and deprived of their educational rights. A recent landmark settlement ended the use of juvenile solitary confinement in Contra Costa County (California) after it was discovered that disabled youth were routinely held in isolation for 23 hours a day. One young person known as "W.B." had to be hospitalized with a mental breakdown after spending three weeks in solitary confinement.
Momentum has been growing to end this practice. New York City's Riker's Island, Alaska, Arizona, Connecticut, Illinois, Maine, Mississippi, Nevada, Oklahoma and West Virginia have placed restrictions on solitary confinement for youth. In Davis v. Ayala, a recent Supreme Court decision, Justice Anthony Kennedy took a stand against the practice of solitary confinement noting that as early as 1890 the Supreme Court acknowledged what we now know unequivocally: solitary confinement leads to "madness" and suicide. And in announcing his campaign to reform the justice system, President Barack Obama denounced this inhumane and indefensible practice.
We have an opportunity to make a change this year in California. Senate Bill 124 authored by Senator Mark Leno would strictly limit the use of solitary confinement in juvenile facilities in California. The Children's Defense Fund - California along with the Ella Baker Center for Human Rights, Youth Justice Coalition, and the California Public Defender's Association are co-sponsoring this bill with support from a broad coalition of faith-based organizations, unions, governmental entities, and human rights groups. If passed, this bill will be one of the most progressive state laws in the nation for youth subjected to solitary confinement.
At this critical juncture facing our nation we need to reexamine our over-reliance on law enforcement to solve social problems, the dearth of community-based alternatives to incarceration, and the ineffective and inhuman practices within our youth detention facilities. All youth, particularly incarcerated youth who are often relegated to an invisible status, must be protected.
As Kalief poignantly wrote a month before tragically killing himself: "These ongoing issues (caused by solitary confinement) are breaking and tarring [sic] up families because their family members are left to pick up the shattered pieces..."
I don't want to wait for another Kalief Browder to remind us why ending this practice is essential. End solitary confinement now.
Alex M. Johnson is the Executive Director of the Children's Defense Fund-California, a nonprofit child advocacy organization that works to ensure a level playing field for all children.
Popular in the Community