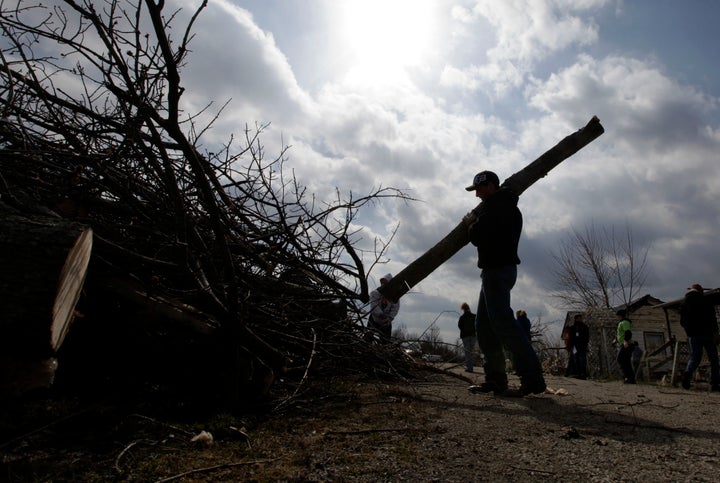 Yesterday, Independent Sector released its 2011 estimate for the value of an hour of volunteering -- $21.79. It is a number used widely in the field to estimate the scope and impact of volunteering in our communities, but not everyone agrees we should be reducing the hope, inspiration and goodwill of volunteering into dollar and cents.
It is not hard to appreciate the perspective. Why should we be assigning a financial value to something people are doing explicitly without regard to financial gain or loss? Is it really a good thing to try and monetize one of the few areas of our lives that clearly rises above, and stands apart, from our everyday economics?
Volunteering is not about money. And for many hanging a financial label on it seems inappropriate and distasteful. Is $21.79 an hour really a fair way to measure the value of teaching a child to read or saving a life? Is it fair to put the same value on the enormous diversity of volunteer opportunities?
Despite the honest reluctance and limitations to assigning a value to an act of generosity, it is important that we continue to invest in the tools that help us understand the significance and scale of volunteering. Like the nonprofit sector in general, volunteering is an often overlooked and underappreciated force in our economy.
For perspective, according to the Urban Institute the nonprofit sector is almost a two trillion dollar segment of the U.S. economy and is employing one in ten Americans.
Similarly, few people recognize the enormous scale of volunteering in the U.S. In 2010, 62.8 million people volunteered and using Independent Sector's hourly estimate it was valued at $173 billion. That is a lot of value. If it were a company it would be bigger than Ford, AT&T or Apple.
But we aren't accustomed to thinking that way about it. Volunteering has our affection; it doesn't always have our respect.
As President of the web's largest volunteer engagement network, I see both promise and prejudice. On the one hand I see tens of thousands of people using the web everyday to find a great opportunity to volunteer, and on the other I see volunteering's narrow slice of the public consciousness positioned uncomfortably somewhere between a sentimental human interest story and a patronizing cure all.
Nearly everyone is quick to support volunteering, but deep down you will find a troubling fear that nice guys do finish last and that volunteering may be an unnatural act of selflessness, rather than a natural act of helpfulness.
We can do better than that and numbers add clarity and weight to the conversation. $173 billion is just big enough to entice us to take a closer look at a part of the world we've been missing.
Knowledge brings understanding and respect and that is why Independent Sector's annual estimate is so important. It supports the effort to put the vitality of volunteering into a context we can relate to, understand and protect. It provides a common denominator to compare activities across organizations and is a reminder that sometimes it is possible to get more than what you pay for.
Facts and figures can challenge us to rethink our assumptions and our expectations.
It is not whether the number is right or wrong, or too big or too small. It is about visibility. It is about bringing into focus a thousand acts of kindness to recalibrate our understanding of our economy and ourselves.
Volunteering is at the heart of every healthy community and good information about its value is the smartest strategy to keep it that way.
What do you think? Is there a better way to measure the value of volunteering? Should we be measuring it at all? If you would like to join the conversation on the future of volunteering and the nonprofit sector join us in San Francisco at the 2012 Independent Sector Annual Conference Nov 11-12.

Related
Popular in the Community