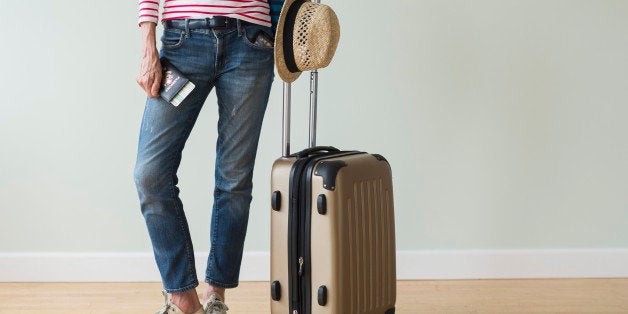 First off let's talk about what exactly workaway is: an incentive for travelers to work for free accommodation and food without having to worry about the most expensive costs when it comes to traveling. When you put it that way, it almost sounds glamorous.
The website itself is pretty simple to use and free to search hosts profiles from all over the world. If you want to apply for positions or even message hosts then you're going to need to create an account, which does require a fee of 26 dollars but it's for a two-year term. Better yet, you can register as a couple with another traveler and pay the same fee between the two of you. Finally, comes the fun part of researching jobs and waiting for responses. Do not expect a reply from every job that you apply for; remember that there are hundreds of other workawayers out there in the same position as you.
Once you've made contact with your host and it's officially a go, start planning the nitty gritty details such as length of time you're willing to stay, flights and transportation and everyone's favorite.... budgeting.
My experience doing a workaway in Costa Rica was life-changing and really opened my eyes to another way of traveling. That being said, this type of travel is not for everyone, so before you make a decision, go over these few things.
Currently if you're traveling from Canada to the U.S. or any countries that use their currency you're going to be losing a fair chunk of change. I wouldn't let this be a deciding factor when choosing a location to travel, but at least put it into consideration before you get there and realize after the first week your credit card is maxed from exchange fees.
2. Location, location, location
I've found that the majority of Workaway hosts are on the off beaten path and not typically in highly populated areas. Sometimes this can be a blessing in disguise because you get to see another part of a country that you may not have even considered before. I bet if you want to travel to France your main destination is Paris but maybe not Rhone Valley or Brittany which are both two beautiful cultural cities.
3. Transportation costs
Going back to the point above, the location plays a huge part on not only your overall trip but also the costs to get there. This may take more research, time and money in order to get to your host so be sure to budget for the extra costs that may come along with the city you choose. Don't expect to find a train system in every city that will take you straight to your hosts door. I would suggest making prior arrangements with your host to see what they suggest; they may even offer to come get you if you're lucky.
4. Hours of work
The hours that are required will vary from each profile depending on the host, the job itself and the season you decide to go in. For instance, if you work at a surf camp in March, don't expect it to be as busy as it would be in June where there would be more guests and tasks to perform. Typically you can expect to work anywhere from 20-35 hours a week in exchange for accommodation and food. If you take into account of how much it would cost to stay in a hostel plus meals then this would be a definite way to save money as long as you're willing to give up some of your free time.
5. Ratings
When searching for hosts, there is an option to look up only profiles with existing reviews and guests which can be helpful, especially since you have the option to contact other workawayers that have been there before. Remember that your fellow workers are probably just like you -- wanting to travel cheap while fully immersing them in another culture so they will be honest.
So what will you do? Would you sacrifice your sightseeing hours for a couple hours a work a day in order to save some money?