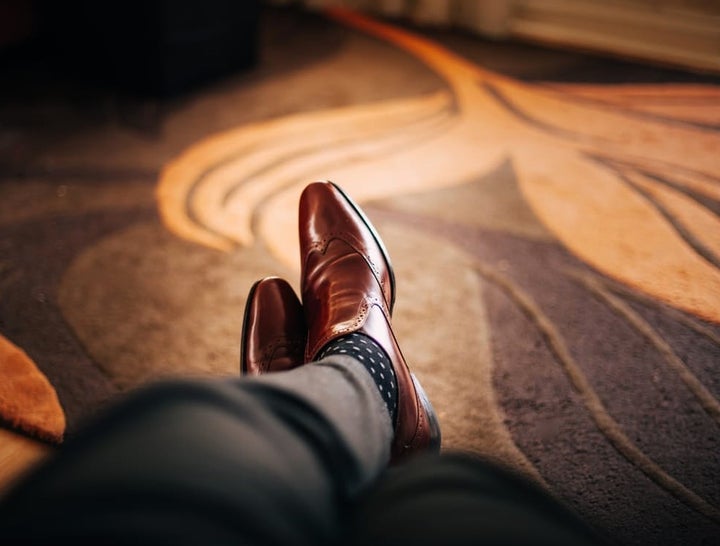 If you read any blog or eBook on the value of marketing personas you will soon discover that if you are not paying much attention to them, your marketing will not be nearly as effective as it could be. If you look at your marketing and can't discern what type of persona it is targeting, then you know you have to address the issue – it's that simple.
That being said, why are we talking about a persona instead of a target audience? That's a great question. Target audience is a mass of potential customers grouped into a labeled category – this category has historically been called your target audience for decades. It's typically not as well defined as a persona (or person), which is designed to take the target audience definition one step further, which will help the marketing team have a clear picture of who they are trying to attract.
Since today's digital marketing is highly customized, brand-to-human (or person), the process for attracting and converting has changed. Your customer should not be a wild card, but a real person. This is not the exception anymore, but the norm. In this case, you should identify a much smaller group of prospective customers and write a narrative that helps explain who they are. This narrative should be highly detailed so much that you could pick this person out of an audience if you where to read the narrative that describes them. Below is an example of one persona narrative. However your company just may have 3,4, 5 or maybe more.
Here's an example of a B2B Persona Narrative:
Bob: Is a seasoned veteran, executive VP or similar with decades of professional marketing experience. He oversees a global marketing team, which markets hi-tech, SaaS products to corporations around the world. His motivation is to purchase business services for his marketing division and to make sure his team is a content marketing machine. He understands that having a highly efficient, automated content marketing team and process will help increase qualified leads and sales revenue. He has a pain point on his team; they are not great with marketing automation and follow-up. In fact, they do this manually. He needs his team to understand and integrate a content marketing automation system into the daily workflow from first touch point to conversion. He understands that the right automation solution will help his team be more targeted, effective, save time and will be able to follow through automatically with prospective customers once they enter the sales funnel. Bob is web and mobile savvy, educates himself online through engaging with social media, videos, eBooks, tradeshows and blogs and understands the value of today's digital content and smartphone usage. Bob is in his 40s-50s, is married and has children. He lives in a metropolitan city, is inclined to purchase quality products, personally and professionally. He has an estimated HHI of 200k or more, travels for work extensively for tradeshows and business meetings, and also travels for pleasure. He does not have a lot of free time on his hands and has to make informed business decisions quickly.
The persona narrative for Bob listed above is one that could be used for has SaaS company (minus a few product and brand specifics). As you can see, it's a highly detailed description of Bob the executive marketer. Before you start drafting your personas off the top of your head, make sure you ask yourself these questions below. The answers to them will provide you with a clearer picture of who your customer is and what resonates with them personally and professionally.
13 Questions To Help Identify Persona Attributes
What are your customer's motivations to buy your product?
What are their pain points?
Why should they choose your company over the competition?
What are their personal and professional communication preferences?
What type of digital customer experience do they expect when looking at potential vendor websites?
Are your marketing decisions based on the knowledge of the above persona narrative or just because you know the product?
Is the perceived value of your brand / product high or low from the market?
Do you know what your personas like and dislike about your product?
Have you performed research to thoroughly describe each of your personas? This can be done online, with syndicated data, surveys, polls, through social media monitoring, and with customer research initiatives.
Does your company sell products and services that span a wide range of personas and disciplines? This is critical to understand because you don't want to generalize your persona narratives, this will in effect, water-down the efficacy of your marketing messages.
Have you talked to your front line sales team to get detailed information about the prospects they communicate with on a weekly basis?
What are the trends in your industry and how do these potentially reflect on your prospective buyer's motivations to buy?
Have you determined personal attributes of your persona?
The Sales Funnel and Why Personas Are Key
One of the biggest challenges for marketing teams is to determine where in the sales funnel a prospective customer is at any given moment. You will want to clearly identify and produce content designed for top of funnel, middle and bottom (Awareness, consideration and decision stages). Regardless of how you market your products and services, the persona narrative should drive how the content is written, what videos and imagery look like, where the content is to be used in the sales funnel, and where media advertising is placed. This also is critical for digital advertising like Facebook and LinkedIn, Google Retargeting, Search and Display, Video advertising, in-app exposure and many others that provide brands with deep customer-level attributes.
When you decide to use a certain marketing channel, make sure to closely match your persona narrative to the digital behaviors of your advertising initiative. With today's technology, mobile dashboards and automation tools, you will be able to quickly see which marketing initiatives are working well and which one's aren't – this is valuable data for tweaking advertising to drive increased conversions and marketing qualified leads – a marketer's dream!
Support HuffPost
The Stakes Have Never Been Higher
Related
Popular in the Community