I bought a blender a few months ago. It's an Oster bar blender that cost me a whopping $39.99 at Target. After almost ten years of service, my previous blender gave up the ghost and a couple days later I was hustling through Target when I saw a big display of Oster blenders, so I picked one up. And it worked just fine. Then maybe two months later, the plastic collar that holds the blade assembly began to wear out. What the heck? I had already recycled the packaging and was certain the receipt was long gone. So I turned to their Facebook page, sent them a close-up photo and a description of the damage, then assumed that would be the end of it. After all, this was just a $40.00 blender and I've had plenty of disappointments with respect to the social media accounts of large corporations. So my expectations were fairly low.
About three hours later I received a reply from Oster. We exchanged some contact information and some details about the blender. The next day I received a phone call from a very courteous gentleman. After discussing the issue, he decided to send me a new blender.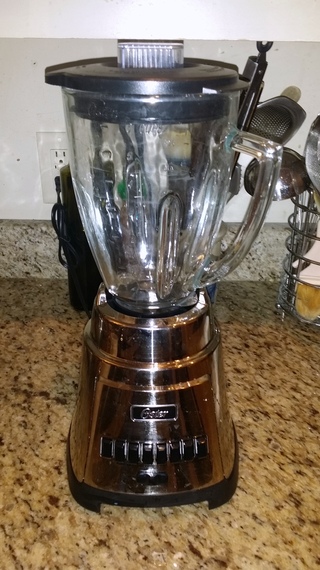 "Um, all I really need is a new plastic collar."
"Well, we'd like the whole thing back so we can see if there's any manufacturing adjustment we need to make."
About seven days later I received a brand new blender from Oster. I packed up the damaged blender in the same box and shipped it off the next day. And that is a great example of customer service and the effectiveness of social media.
I recently gave a presentation on effective social media, and even though I hadn't met any of this new company's customers, I felt comfortable saying: "Your customers would much rather interact with your company through social media than through email or your website. And the potential client wasn't sure that was accurate.
"Why would you say that? Where does your information come from?"
My friend, it comes from personal experience. And I'm here to tell you that it's true. I really don't want to trudge through someone's clunky website searching for customer service, an email address, or a phone number. I'll look for you on Facebook or Twitter, not on a search engine. So if your business is on social media, you better make sure that it's social, and that you're using it to provide customer service. If you're going to do social media, take notes from a company that sells $40 blenders.
And now if you'll excuse me, I've got margaritas to make.
REAL LIFE. REAL NEWS. REAL VOICES.
Help us tell more of the stories that matter from voices that too often remain unheard.