If 2015 was the year of less, inspired by Marie Kondo's life-changing tidiness phenomenon, 2016 is the year that the unabashedly cluttery, the pile-makers and the scrapbook-keepers, retaliate. Already, there's a roster of forthcoming books — including Tim Harford's anticipated Messy: The Power of Disorder to Transform Our Lives — devoted to the art of keeping rather than disposing. Which makes the New Museum's latest show, a survey of artists whose works resulted from meticulous collecting habits, is especially timely.
The exhibition includes works from familiar names, including Vladimir Nabokov, whose commitment to collecting and documenting butterflies might've been overshadowed by his contributions to literature, but is well known to fans of the writer. But the uniqueness of "The Keeper" — and, arguably, of many of the New Museum's recent shows, including its diverse and inclusive Triennial — is that it features work by artists who are lesser-known, emerging or forgotten, placing them alongside those whose style has already been validated by critics.
"I think that what the exhibition celebrates above all is difference and subjectivity," Natalie Bell, the show's assistant curator, told The Huffington Post.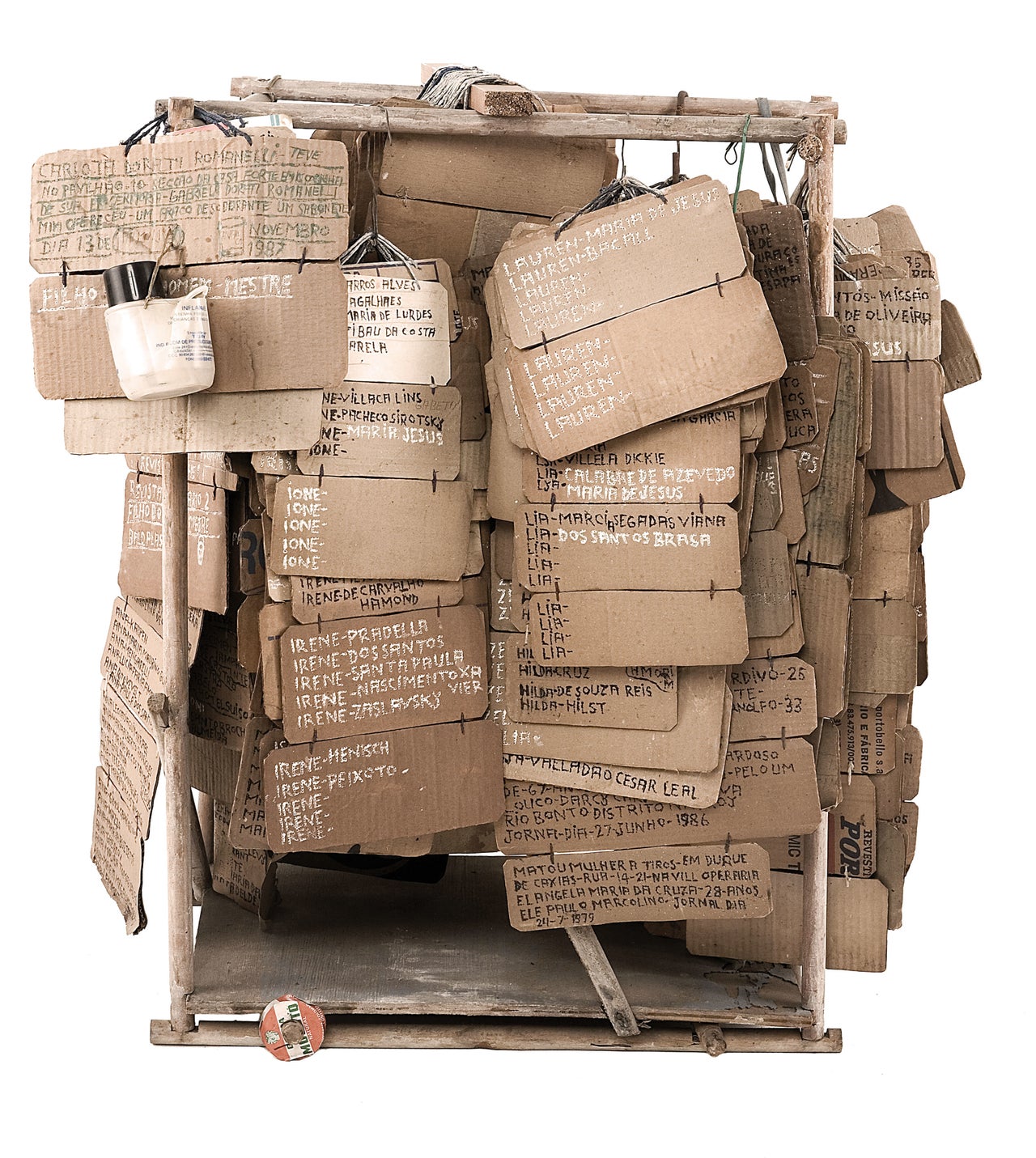 In a sampling of the work that would be on view, two artists whose works are ostensibly similar, but whose intentions are arguably at odds, were displayed alongside one another. A series of photos of buildings constructed by "Anarchitect" Richard Greaves show building after crumbling building, hodgepodges of shutters, wooden slats and home goods, in a distressing arrangement that triumphs the deconstruction of living spaces, building spaces that are doomed from the start in a statement that seems anti-control, if not downright anti-consumerist.
These images are displayed alongside the sculptures and embroidery work of Arthur Bispo do Rosário, a Brazilian artist who crafted works from thread, wood, plastic and found objects from within a mental institution, where he lived after being diagnosed with schizophrenia. Bispo do Rosário's diagnosis and subsequent institutionalization coincided with the country's fascist rise, when those with mental illnesses were discriminated against alongside communists, prostitutes, and alcoholics. His pieces indicate that they are the result of repetitive tasks, suggesting that they were meticulously arranged. In "Archive-Cart II," he pens a single name multiple times, in a neatly wrought row.
"I think we tend to associate compulsion with madness or with the absence of intention, and I'm not sure it's that simple in the first place," Bell said, noting that surrealists and other traditionally accepted groups worked to tap into the unconscious. "With Bispo, we might assume that because he was diagnosed with a mental illness his creativity must have been compulsive, but I also think we have reasons to believe he made certain choices about his works and materials."
So, the show doesn't aim to question the artists' intentions, or to appraise which artists' collections are worthier of conversation. Instead, it asks what compels artists, both classically trained and non-traditional, to collect what they collect, or to collect at all.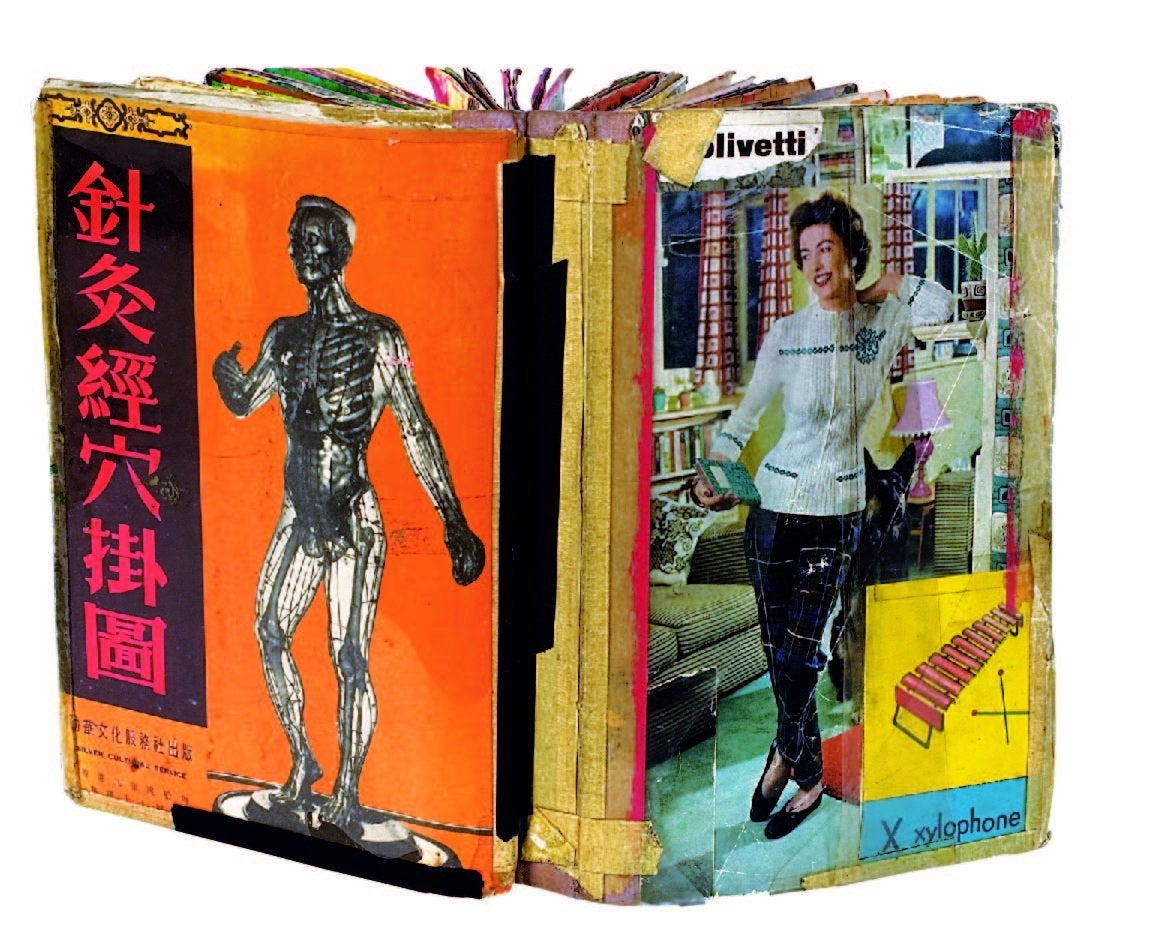 "One way we might think of the show is as a series of portraits of individuals seen through the objects they most cherished," Bell said. "What is it, for example, that compelled Wilson Bentley to spend 40 years of his life photographing thousands of snowflakes? What is it that inspires Yuji Agematsu to create pocket-size sculptures from the scraps of trash he collects on his daily walks in New York City? Why was it that Zofia Rydet, in her late 60s, decided to take up a project as ambitious as photographing the interior of every household in rural Poland? These are questions don't necessarily have simple answers, but collectively they indicate that all of these figures have a certain passion ― and in some cases a very privately cultivated sensibility ― and alongside that, a very unconventional notion of value."
Bell goes on to describe each of the artists in the exhibit as keepers of their own personal museums; such a set-up, interestingly, questions what a traditional, less overtly subjective, museum should be. It's fitting, then, that Turkish novelist Orhan Pamuk, who constructed an entire museum devoted to artifacts of a fictional love story he wrote himself, took interest in "The Keeper," writing in his Manifesto for Museums, printed in the exhibit's catalog, "The measure of a museum's success should not be its ability to represent a state, a nation or company, or a particular history. It should be its capacity to reveal the humanity of individuals."
Indeed, "The Keeper" does just that, celebrating works by artists from an array of backgrounds, united by their passion for their specific subjects. Nabokov's butterfly collection and drawings might be more scientific than artistic of expressionistic, but they're at home among Bispo do Rosário's tapestries and garments, and Richard Greaves' purposefully crumbling buildings.
Although the exhibit includes works by artists who were not classically trained, or who have disabilities, Bell rejects the idea that these artists should be classified as "outsider artists," a term that the art world has recently embraced.
"I've never been a fan of the binary that puts some artists on the 'outside' and others on the 'inside,'" Bell said. "I think this exhibition overlooks these hierarchies by blurring distinctions between art and non-art, and between figures who might consider themselves artists and those who would not."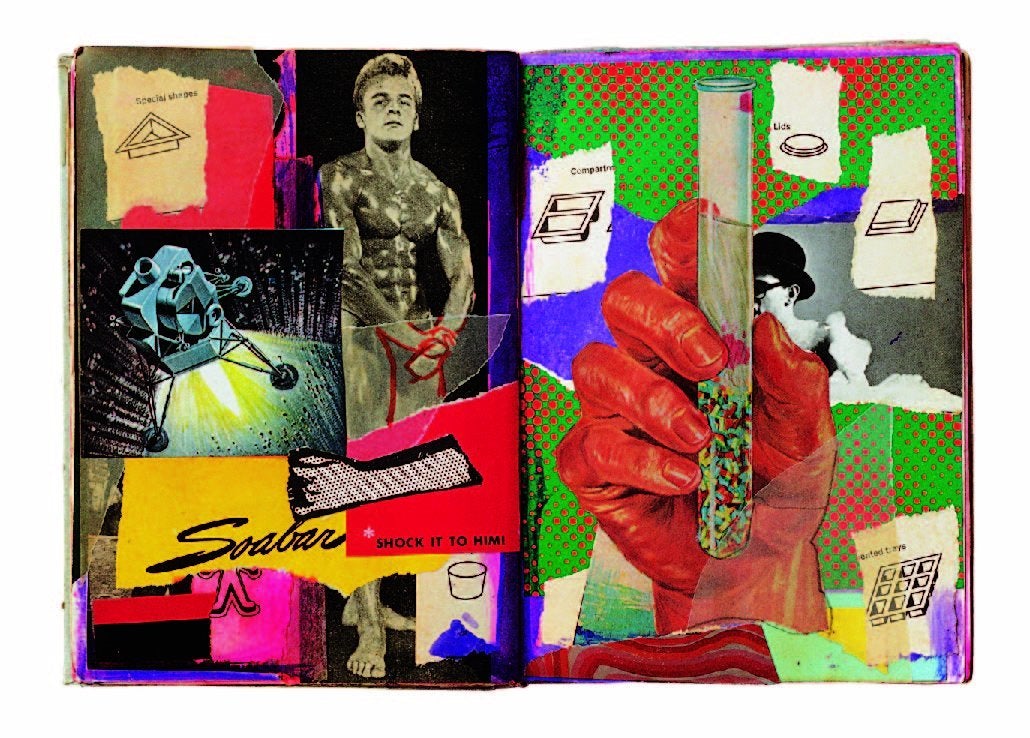 Related
Before You Go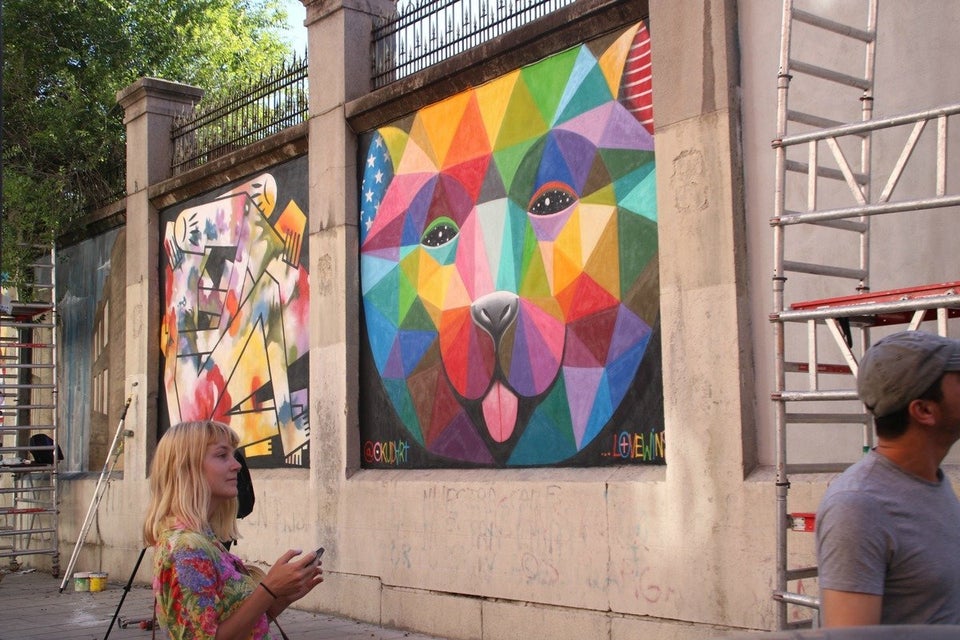 Madrid Street Art Project
Popular in the Community