When it comes to attracting the Top Talent (especially in tech) location is everything, yet it is rarely given the spotlight it deserves. I'm going to explore the methods used to overcome the difficulties your location can pose on your talent attraction as well as how you can make your company and your city become the next talent hotspot.
How Widespread Is the Problem?
If you aren't in any of the major cities the the search for great tech talent will be a struggle. The current talent shortage means that companies are fishing in the same pool for candidates. It's important that you are realistic about what your company has to offer and what you can expect.
Manpower commissioned the Global Talent Shortage Survey 2014 36 percent of employers reported they are having difficulty filling positions across the globe. In the U.S. the hardest to fill positions in 2014 are in the Skilled Trades, Hospitality and Sales.
What Can You Do?
If you have established yourself in a great community, you have a great team, and the business is doing well, naturally you'll want to expand. New projects require fresh talent that are experts in their industries. The only one problem is that you are not located in New York or San Francisco. How do you attract someone that isn't aware you exist?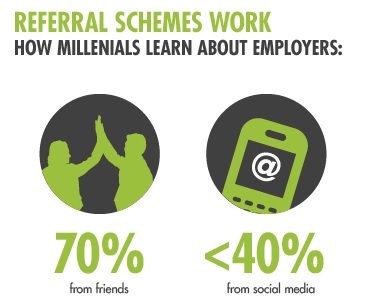 Employee Referrals
If you have a great team, then chances are they know other great people. The stats say that if you have 100 employees they know 150 people which is 15,000 people you could potentially reach. If you don't have a referral programme in place then look at establishing one and see what undiscovered gems your employees have been hiding.
Employer Branding
Relocating is stressful; it's even more daunting moving from a big city to a small town. If you want to attract the best of the best then invest in a great onboarding process and a visible employer brand. If your location doesn't have an exciting social atmosphere, then the company needs to step up and create that atmosphere to attract and retain their talent. If you are a family company then showcase your friends and family BBQ's and company retreats on your social media accounts. If you highlight the strengths of your company, then the talent that shares those values will come to you.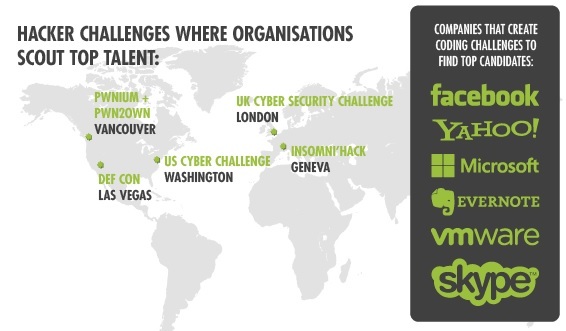 Community Outreach
If you are located in a college town, host or attend career fairs and have a presence on campus. Sponsor events, hackathons, create scholarship opportunities or a work experience programme. If you invest in developing your community, the reward will be hard work and a loyal workforce. Location is only a hindrance if you aren't visible, that includes your own community as well as across the country.
Court and Contract
If you are aiming for the biggest techstar who's currently being courted by the Google's and Facebook's of the world, then chances are you will have get really creative with your offers. Money is not the primary motivator with these candidates; 95 percent say that perks and benefits are the most important factors in their job search. Attractive perks and benefits you can offer include, fixed term contracts, telecommuting, flexible hours, unlimited holidays, bonuses and company vacations, to name a few. For inspiration visit Inc's list of the most absurd offers companies use to attract talent.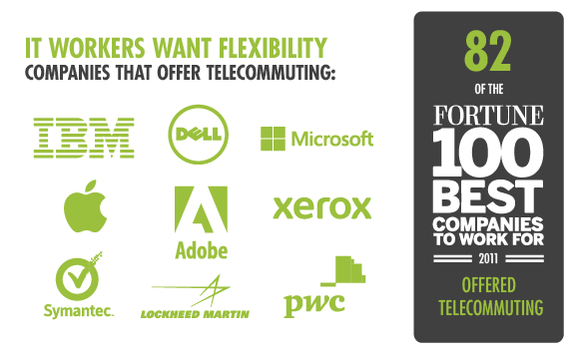 Check out the complete infographic for a comprehensive guide on Attracting the Top Tech Talent. Follow us on Twitter @Talentpuzzle
Images source: TalentPuzzle
REAL LIFE. REAL NEWS. REAL VOICES.
Help us tell more of the stories that matter from voices that too often remain unheard.